Darren Yee
In a mob of voracious students hovering over food preparation stands and waiting for their cheeseburgers and chicken salads, one student stands out from the pack. Tandon senior Darren Yee is laser-focused on weaving through the hungry crowd of engineering students so he can get back to work.
He quickly snatches a wrap before rushing off to his first meeting of the day. His team of engineers is designing a system of transportation that will move at the speed of sound. Just like their project, they're on a fast track.
Efficiency is one of Yee's strong suits — he recently cut his Rubik's cube solving time down to 26 seconds. With his naturally speedy pace, Yee manages to balance his academic duties, spend hours volunteering and interning at FC Modular.
Growing up, Yee's mother encouraged him to take an acting class during his sophomore year of high school sparking a lasting passion for theater and film.
"While in high school, I directed two productions," Yee said. "I even got a laugh out of Michelle Pfeiffer, who was the mother of one of the students."
Yee has been featured in several hit shows and movies but said his most memorable moment was being cast as one of Bane's henchmen in "The Dark Knight Rises."
"Being a huge Christopher Nolan fan, I was ecstatic when I got this opportunity," Yee said. "Producers were looking for people with a martial arts background for the Wall Street brawl scene and I was chosen. It was one of my greatest experiences in college."
When he's not breaking box offices in Christopher Nolan films, Yee is a Mateline Intern at FC Modular, a revolutionary construction company that builds high rises by attaching preconstructed room pods. Yee helps with on-site assignments at the Barclays Center, connecting the electrical and plumbing systems to each pod.
However, Yee's greatest passion lies in designing projects of his own. Yee leads NYU's Hyperloop team, Slate, which is a group of Tandon's brightest minds working to create a hyper speed transportation system in California. The team is taking part in a competition challenging university students to design a pod in a vacuum tube that will move at 767 mph.
"More than 700 teams submitted preliminary applications to enter the competition," Yee said. "But we've already made it to the second round of presentations, and I'm confident our team will surpass the others in creating the next mode of transportation."
Associate Dean of Tandon Undergraduate Academics Iraj Kalkhoran considers Yee quite an impressive young man. The pair met this past August when Kalkhoran put out a call for students to participate in the Hyperloop Project. Yee, true to form, was the first student to respond and immediately assembled a team of students to work on the project.
"It is obvious that he is a natural leader," Kalkhoran said. "Even though this project is purely on a volunteer basis, Darren is dedicated to it and makes it a priority."
Yee's long-time friend and current roommate Chris Lysiuk said Darren is the kind of person that has 10 different things going on at once but is able to keep his calm and collected composure, making him an effective leader.
"His ability as a leader has brought students together to better the lives of those less fortunate and create opportunities that allow his peers to succeed," Lysiuk said.
Yee also founded the NYU Chapter of Engineers Without Borders during his freshman year. Yee was the project leader for campaigns in El Salvador and Kenya, where he designed water sources and filtration systems.
"EWB has provided me with hands-on experience," Yee said. "It teaches students that real-world needs can be solved with engineering."
Yee believes many problems impacting developing countries can be solved with compassionate engineering and the right organization with the right goals. After college, he wants to help solve the world's energy crisis and reducing the need for oil- and gas-based energy systems.
"I think the point of it all is to contribute," Yee said. "People are all capable of doing amazing things. I think it's important to find a spirit of innovation within you and work toward finding ways to give others the same opportunities and freedoms we have in America."
About the Contributor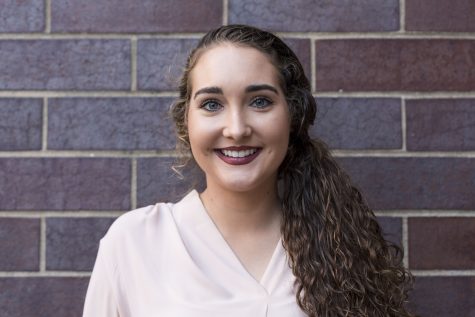 Lexi Faunce, Investigative Editor
Lexi Faunce is a junior studying journalism and politics, and she will be joining WSN this semester as the Investigative News Editor. She hails from the...