New York City's Village Halloween Parade celebrated its 50th anniversary on Tuesday evening, with thousands of New Yorkers walking up Sixth Avenue and flaunting their costumes on this spooky holiday. The participants put on their vibrant outfits and sometimes-gruesome makeup and traveled from Canal Street to 15th Street.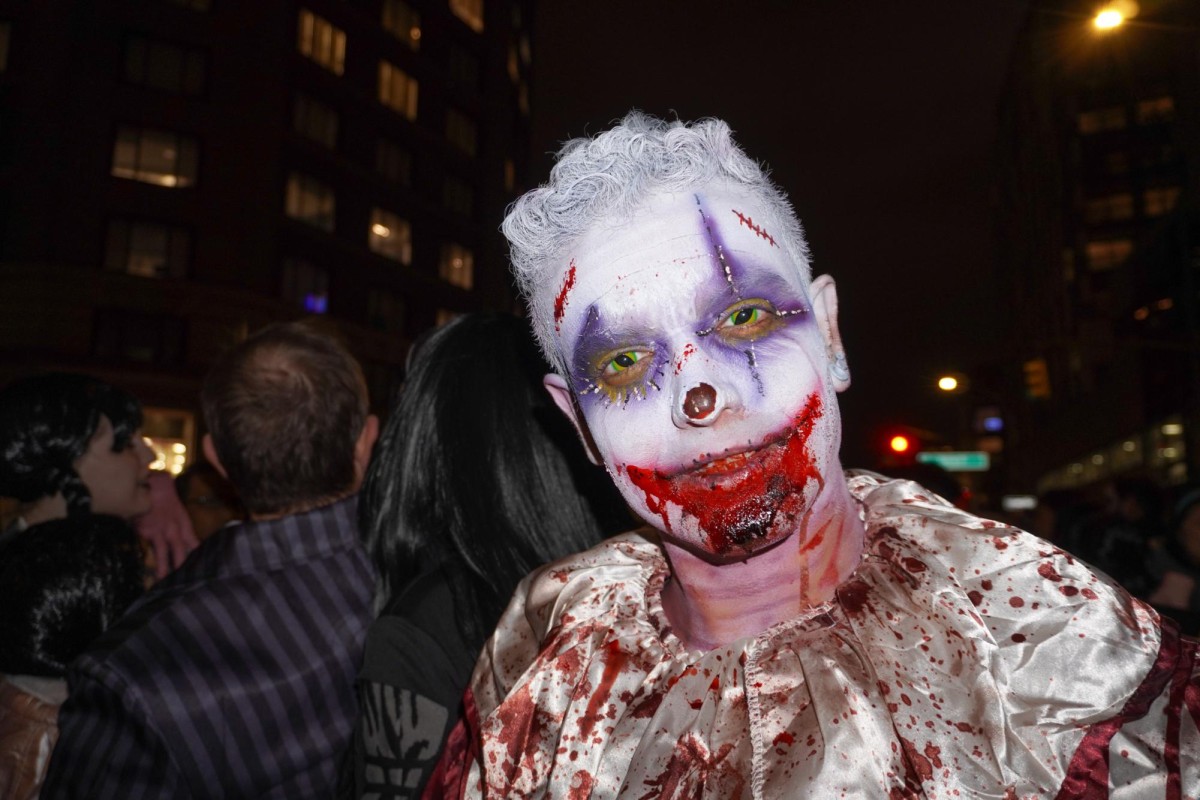 This year's theme was "Upside/Down : Inside/OUT!" — inspired by the radical changes inherent to the post-pandemic world. The parade, which was held in memory of singer-songwriter Lou Reed this year, aimed to bring out the most authentic selves of its participants.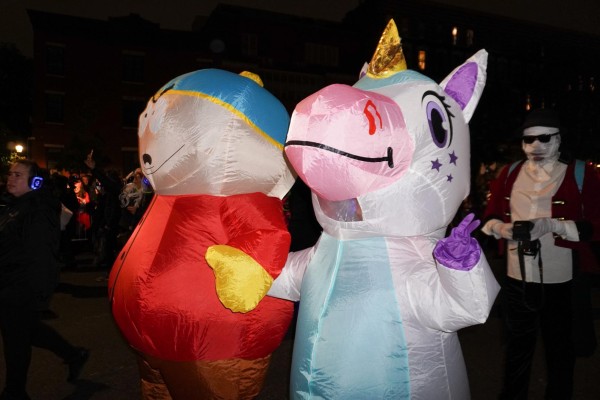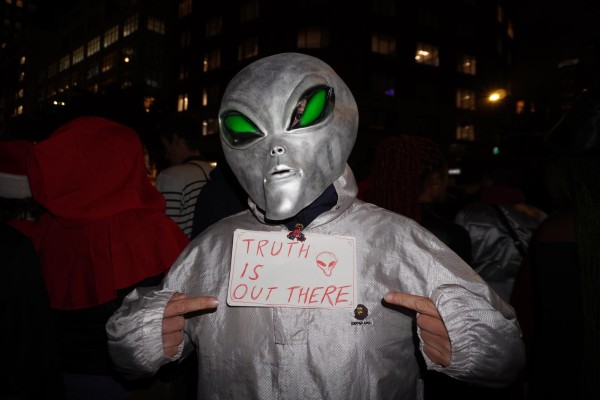 "I feel like all of us, our whole world was turned upside down. And when it did, we all went inside. We all went into our apartments. We also went inside ourselves. And when we did that, we started thinking about how it is when the inside is going to come out again. And that's what I see the parade as this year, as us coming out again," said Jeanne Fleming, the artistic director of the Halloween Parade, in an interview with Gothamist.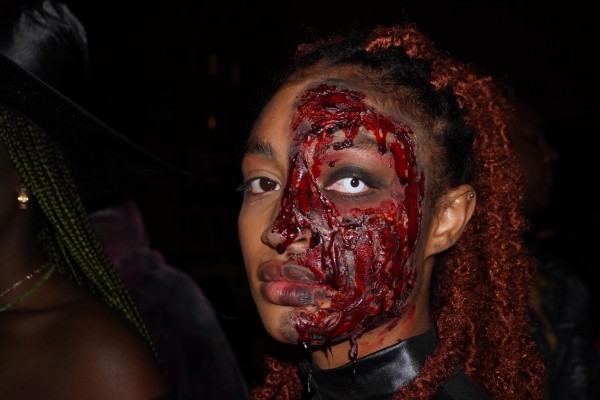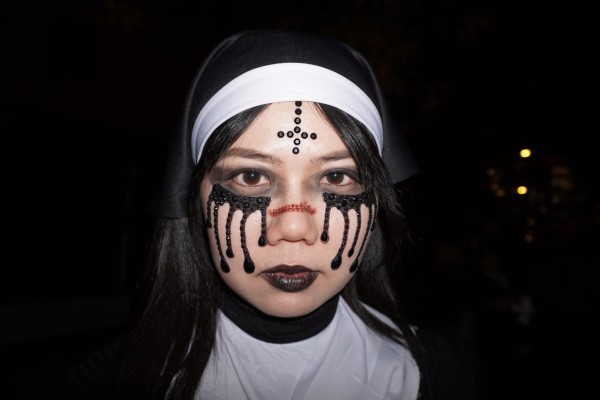 Starting out as a neighborhood festivity among Greenwich Village residents in 1973, the parade has become one of the biggest Halloween parties in New York City, and has attracted tourists from all over the world.
"This is a once in a lifetime experience," said Els Jossa, a participant from Belgium. 
"Everybody talks about this… It is the most famous parade," said Isabella Masiuk, a parade-watcher visiting New York from Poland.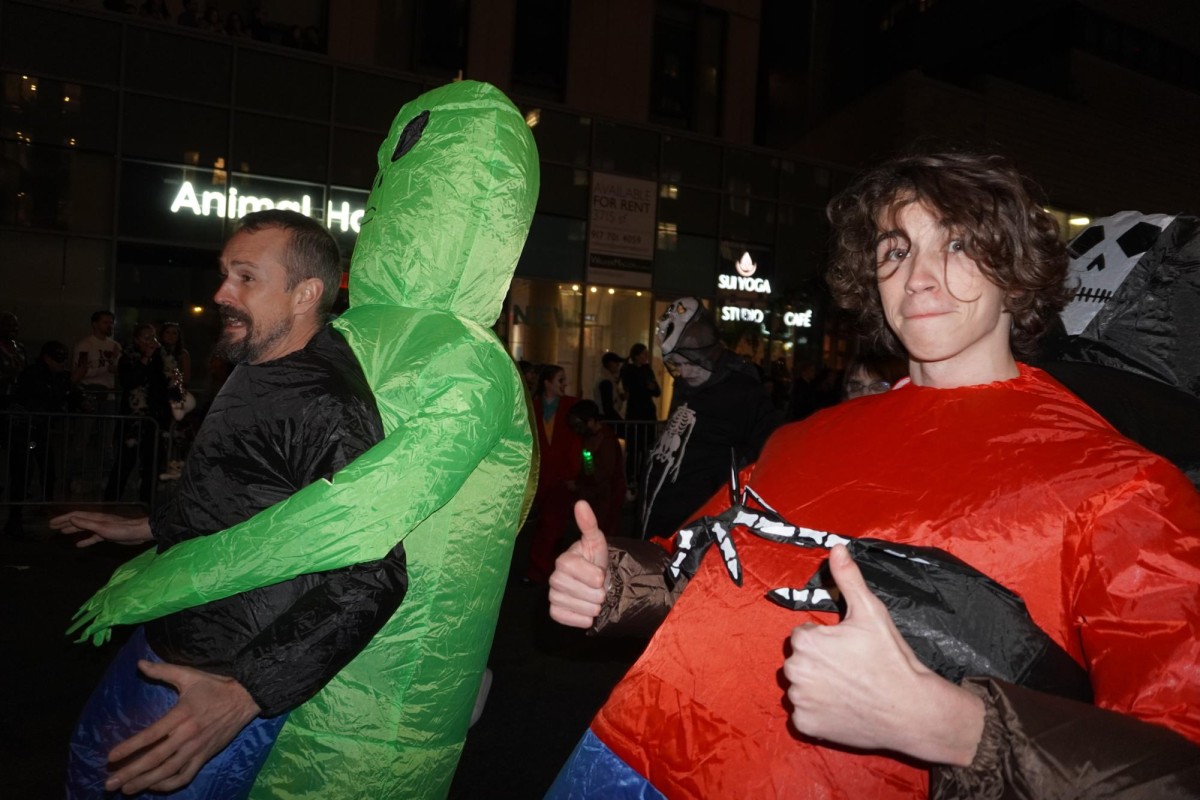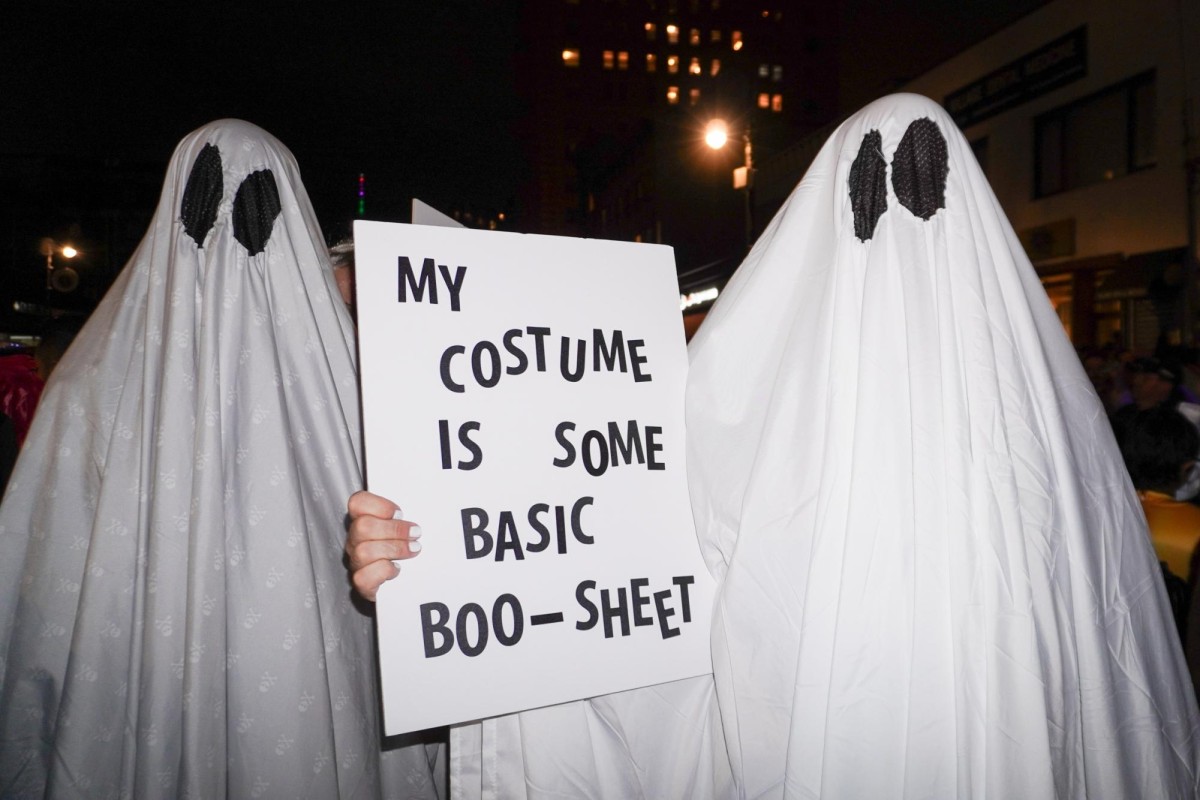 A celebration of freedom, authenticity, and inclusivity, the Village Halloween Parade brought together groups ranging from Samba dancers to LGBTQ+ marching bands.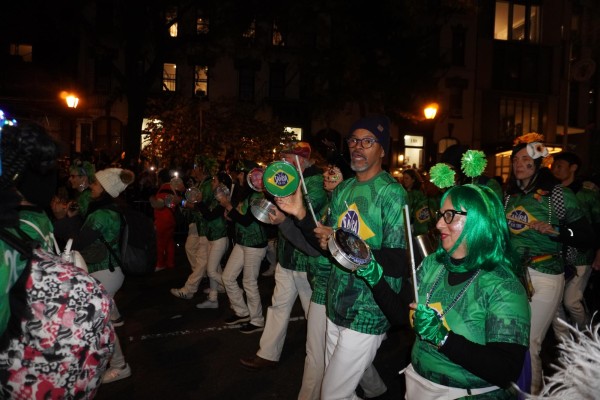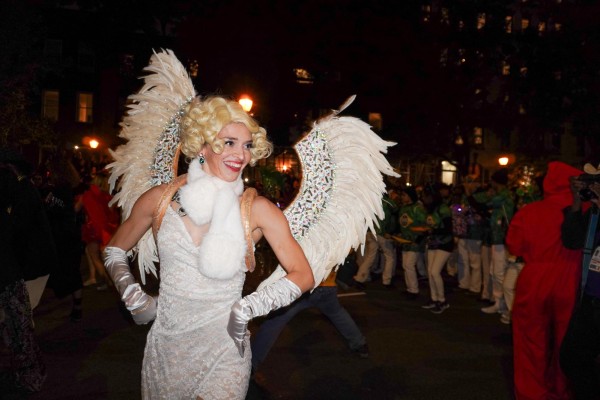 LGBTQ+ activists and women's rights activists gathered on Sixth Avenue, embracing the pure self-expression that is so intrinsic to this tradition.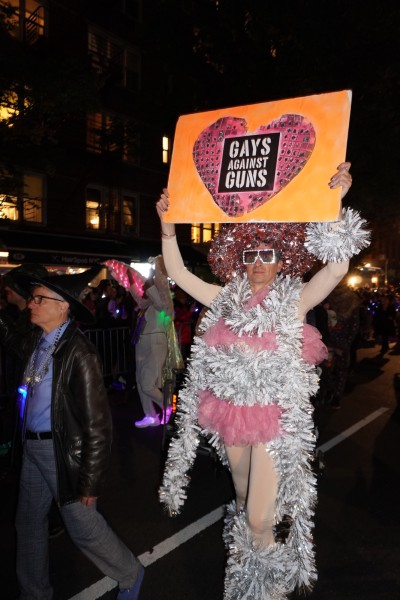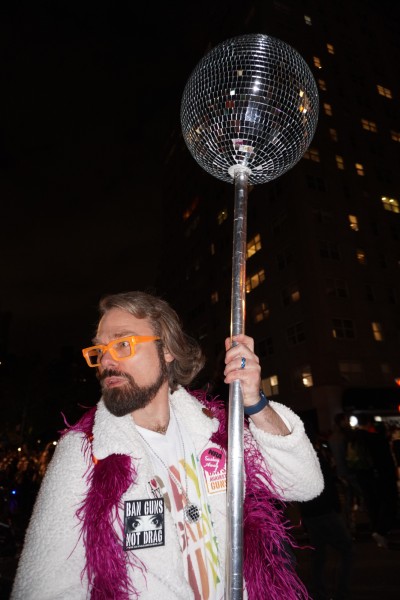 Floods of New Yorkers came to watch the radiant parade and were mesmerized by the electrifying performances. The streets were packed with dancing skeletons and eccentric old-lady puppets, swiffering away.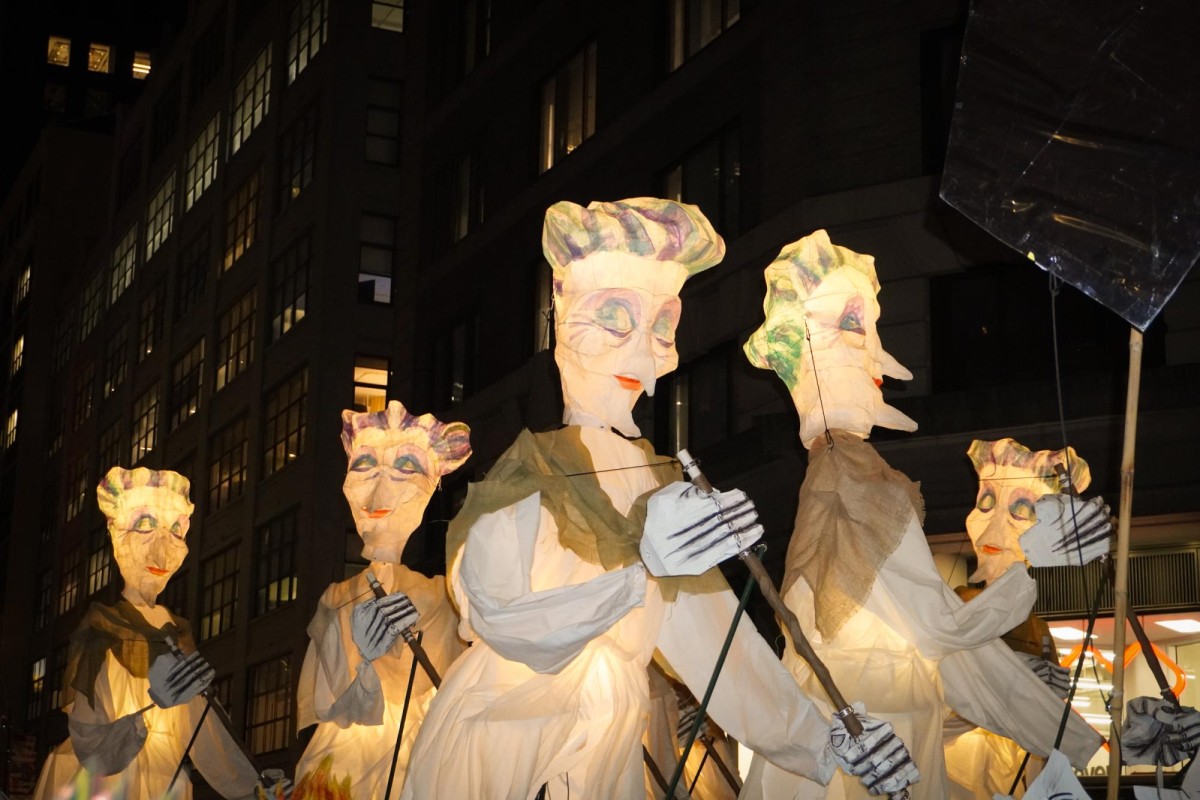 While the marching bands and speakers were often deafening, a highlight of the parade was definitely those enjoying a silent disco. They were dancing away to a mysterious tune, blaring from their headphones.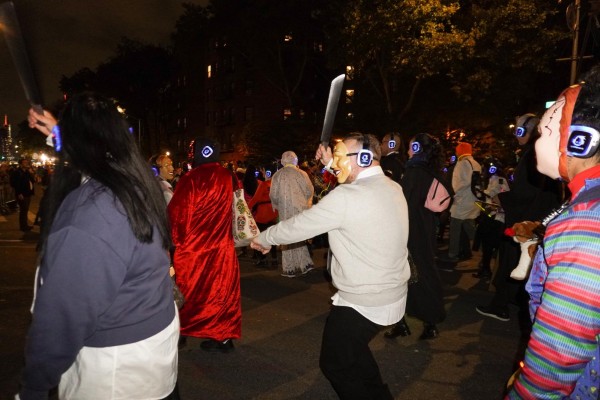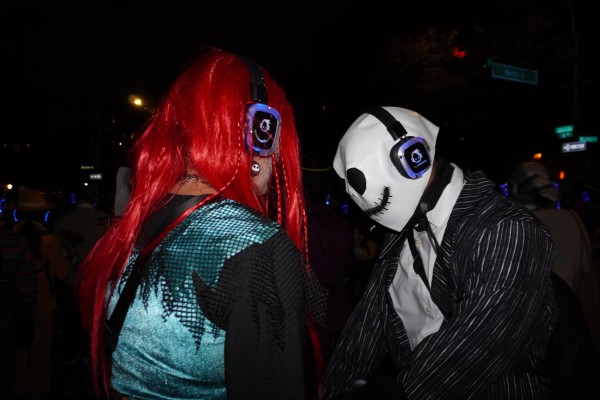 A longstanding New York tradition that never gets old, the Village Halloween Parade brought together monsters, angels, ghosts and blood-soaked pigs, and delivered a much-needed release of energy and warmth to this sometimes-cold city.