NYU's Inter-Residence Hall Council held the university's 15th annual Flurry event on Monday, offering free ice skating, board games, snacks and performances to students at Central Park's Wollman Rink.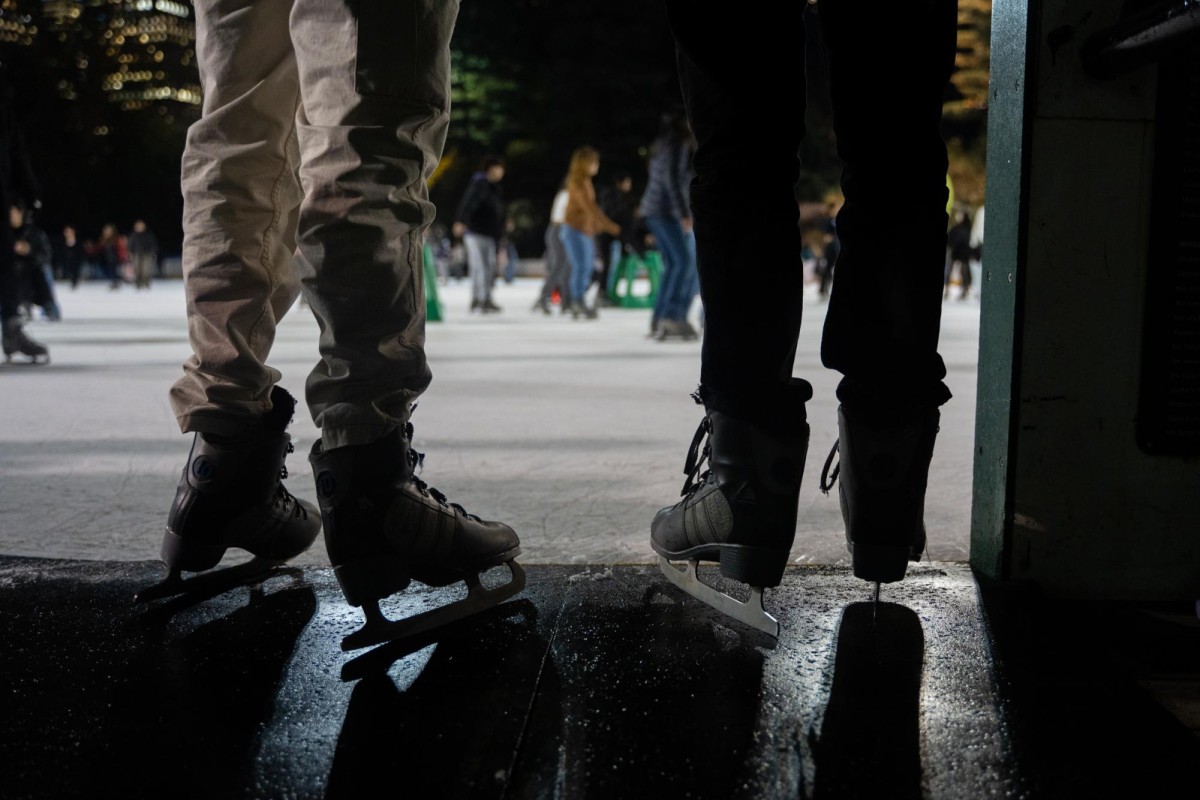 For many ice skating novices, getting on the ice was an intimidating experience. After a couple laps around, though, most skaters managed to find their legs. Others resorted to pushing plastic carts in order to keep their balance.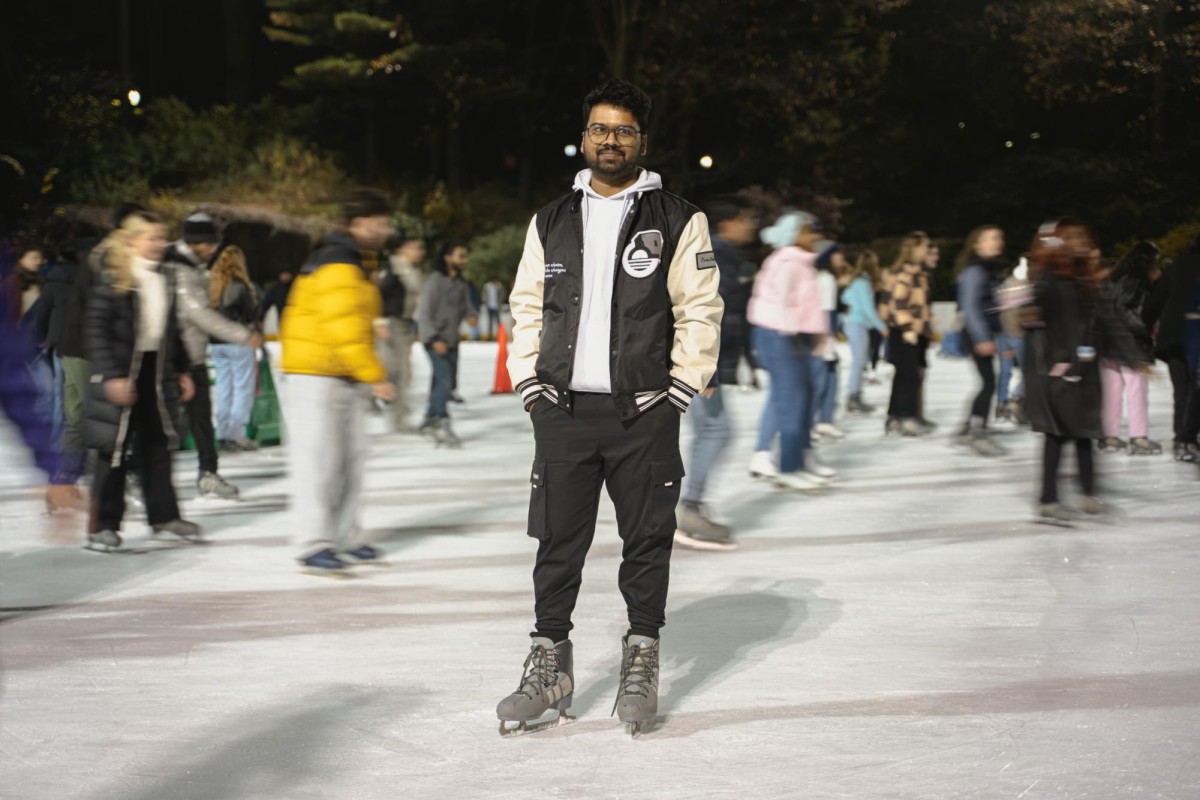 For some, what mattered most was having a good time with those they love.
"I get to ice skate with my friends. It's literally the best thing ever. I feel like you don't need anything more than that," NYU student David Romero said.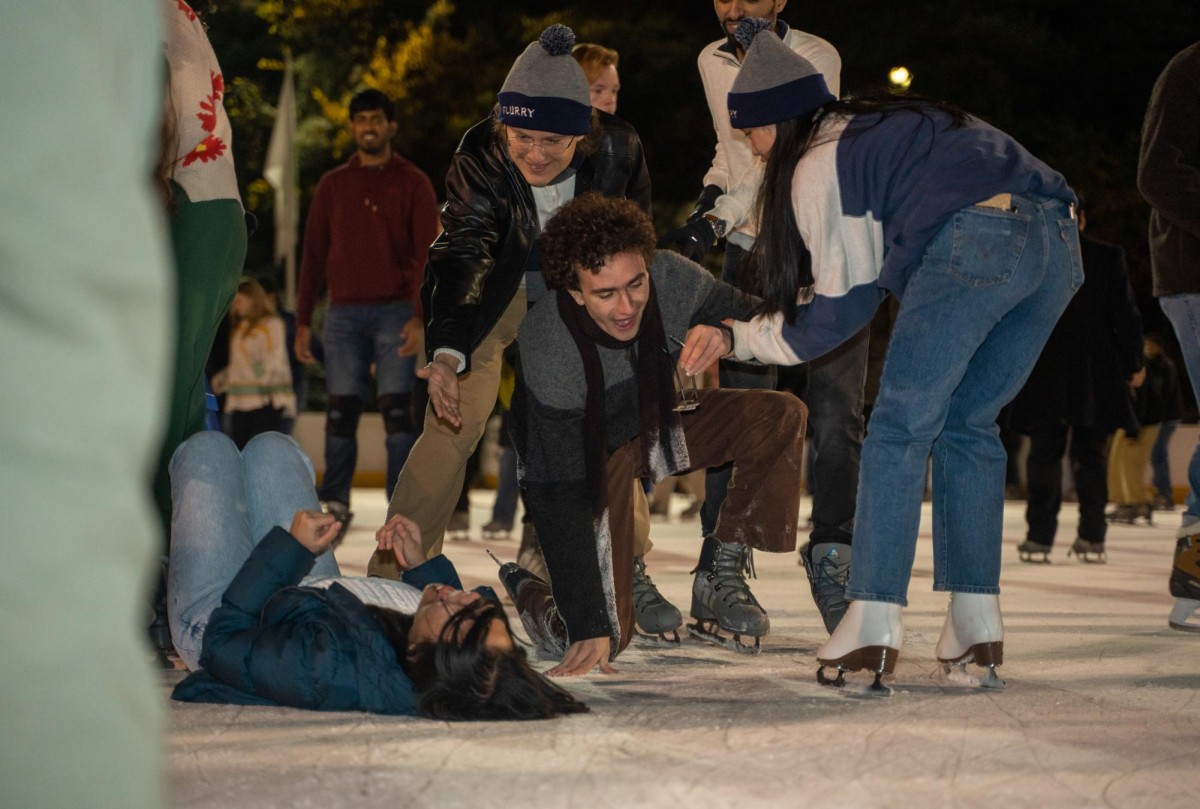 In addition to ice skating, the IRHC offered a range of board games to play in igloo-shaped tents.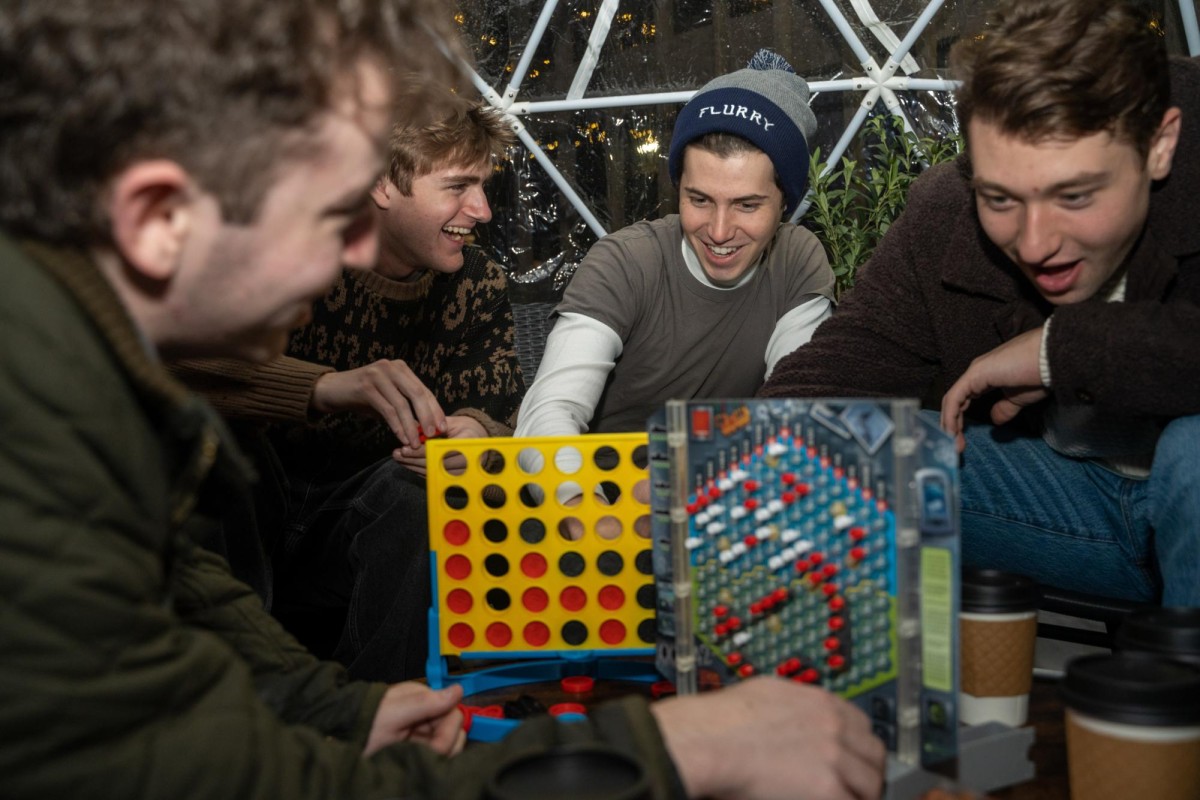 Many students attended Flurry to escape from business and stress.
"At first I wasn't planning to come just because I have so much work to do," Faith, a first-year student, said. "But then I told myself I need a reward, you know, a little here and there."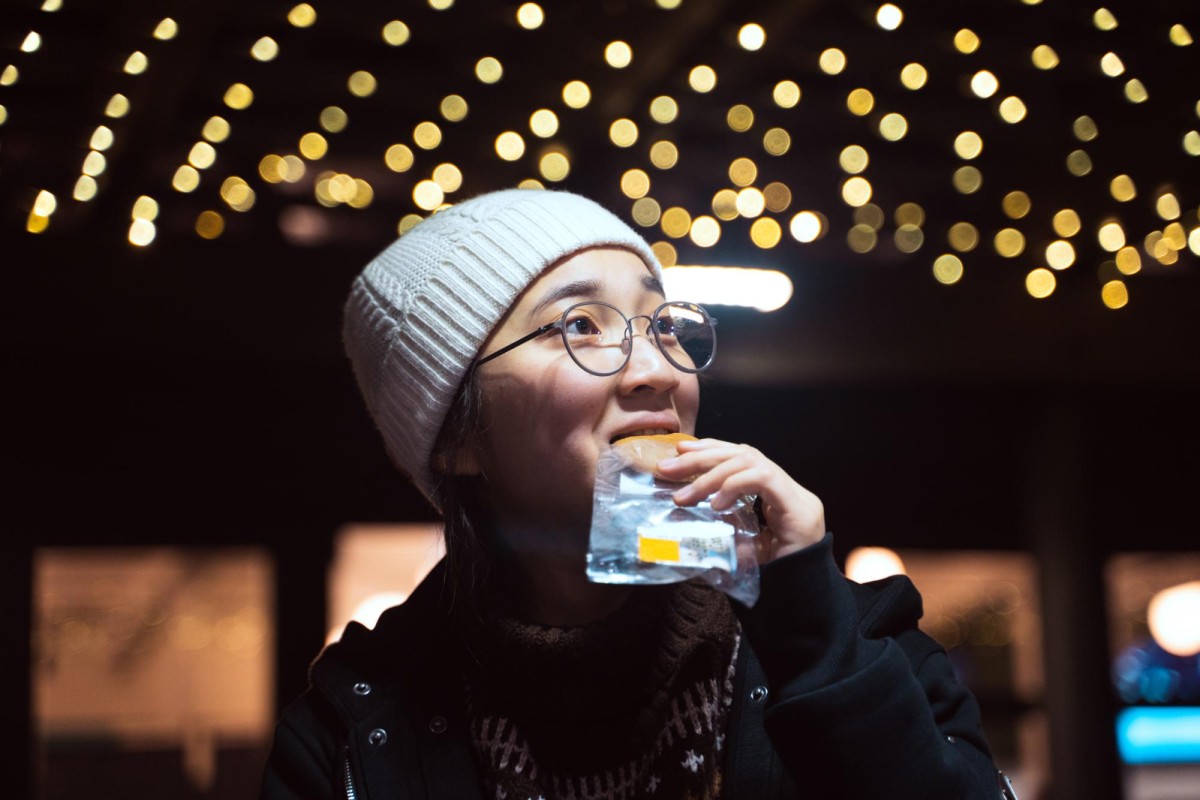 After a suspenseful Zamboni cleaning of the rink, NYU's figure skating team performed to Lea Michele's "Christmas in New York." The team's coach, Stacie Krinsky, cheered the figure skaters on from behind the rink wall.
"It was a very quick preparation because we had a competition coming up this weekend. But we put together a little Christmas number," Krinsky said. "It's just really great, I love them."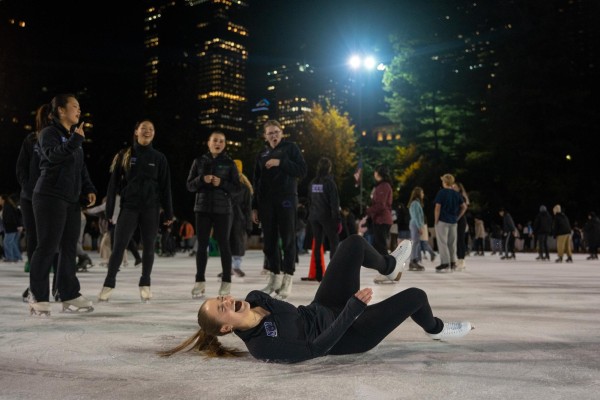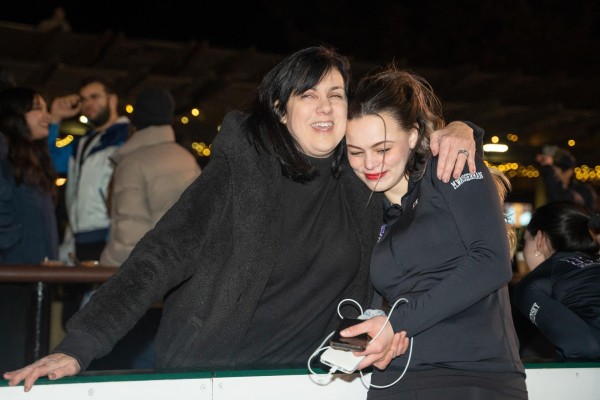 NYU's Hockey team made an appearance too, supporting both the event and the figure skaters. The Hockey team's Ryan Füeg was particularly excited about the night.
"Hockey is everything. Hockey is family. Hockey is the brothers," Füeg said. "It's a fun place to be with the guys that I love and just have some fun."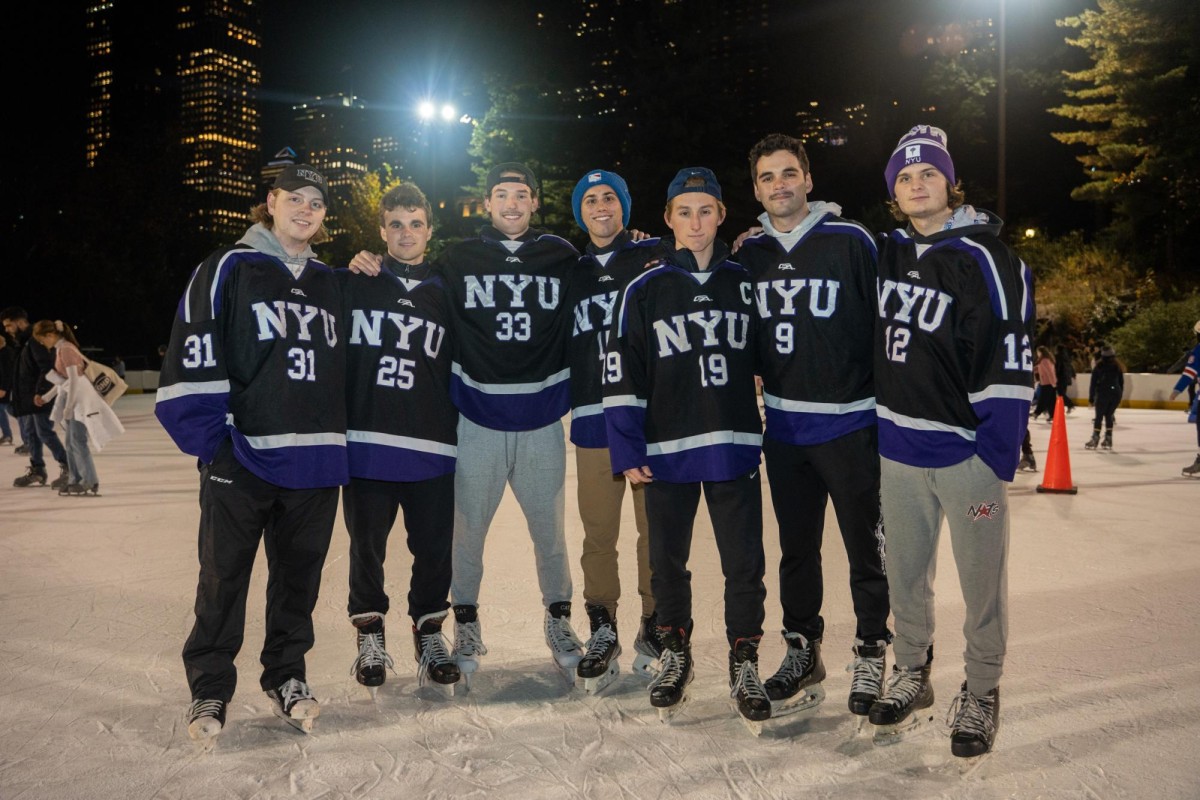 For Logan Novick-Piña, IRHC's co-director of service, Flurry is all about the views. 
"It's great to be in a forest in New York City and be able to see the skyscrapers," Novick-Piña said. "Such an amazing night. Clear skies, no stars but, you know, all the stars are on the ice right now."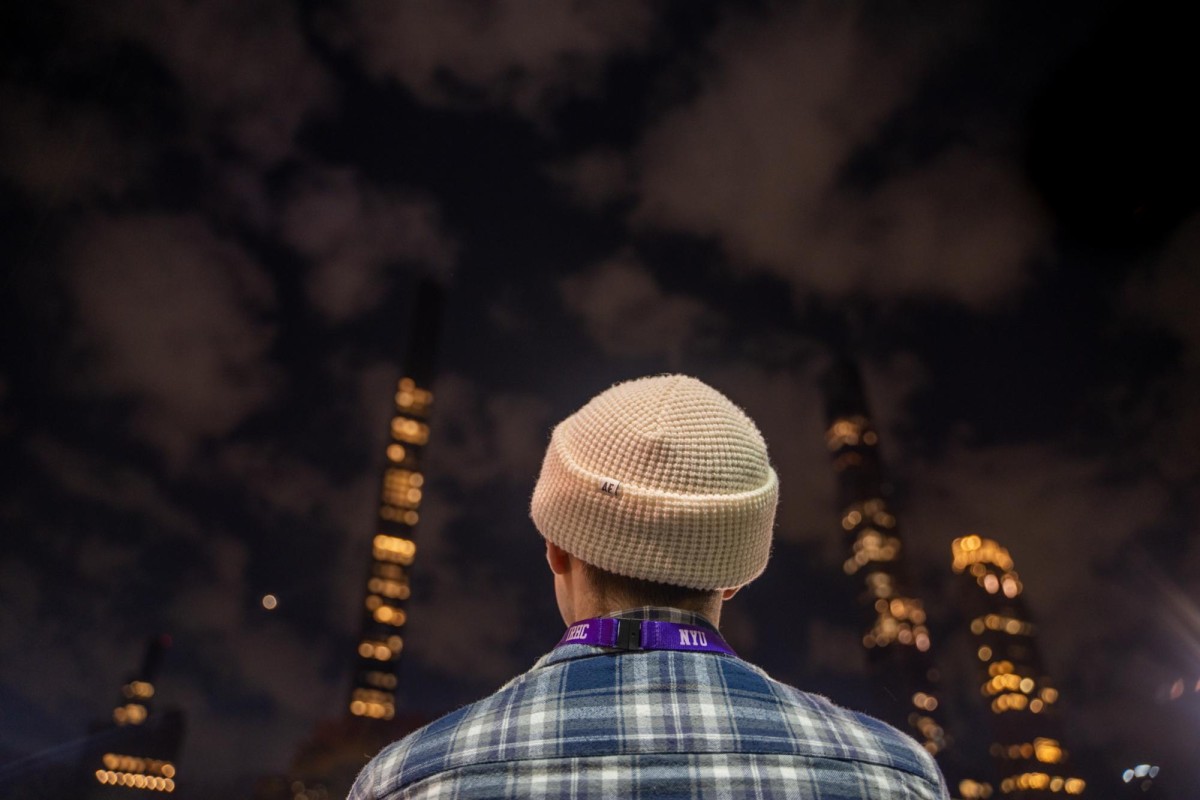 For sophomore Ryan Jones, being on the rink had a more personal connection.
"I come from a family of skaters. So, I was like, I have to honor my family," Jones said.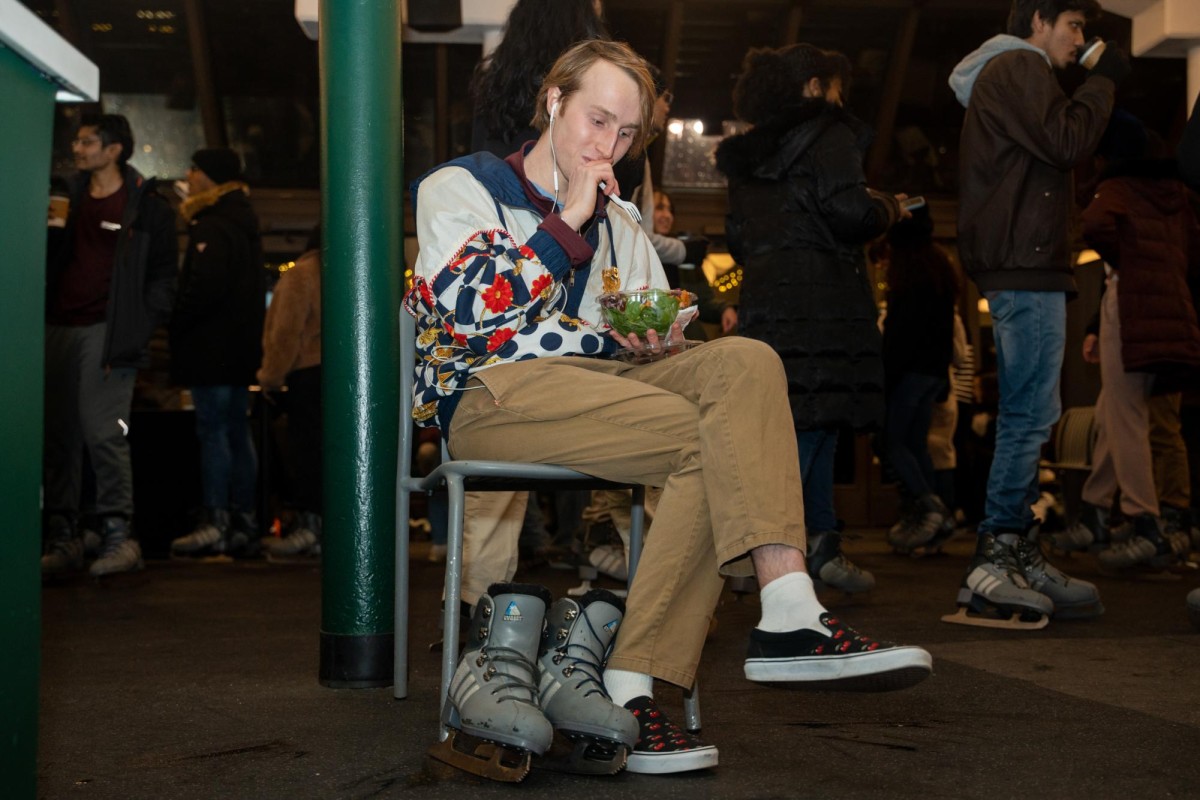 According to David Bernstein, a co-vice president of events at IRHC who helped organize Flurry, this year's event received over 1500 registrations from students.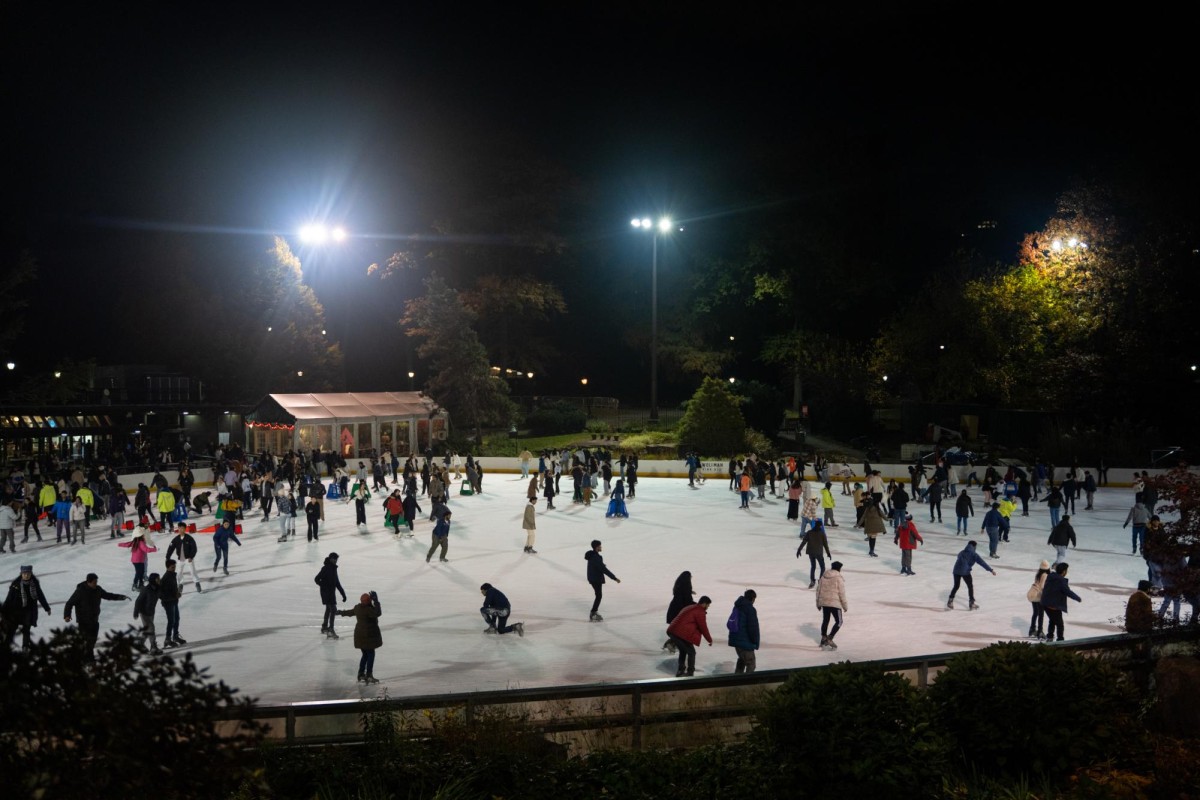 For the organizers, the event was meant to bring an affordable experience for students to explore New York City.
"Flurry is designed to get people out of the NYU area," Catherine Ward, co-vice president of events at IRHC, said. "I feel like New York is so expensive. A lot of NYU students, myself included, often struggle with trying to find affordable things to do for fun. And this is free. We're even paying for transportation for any student who wants it."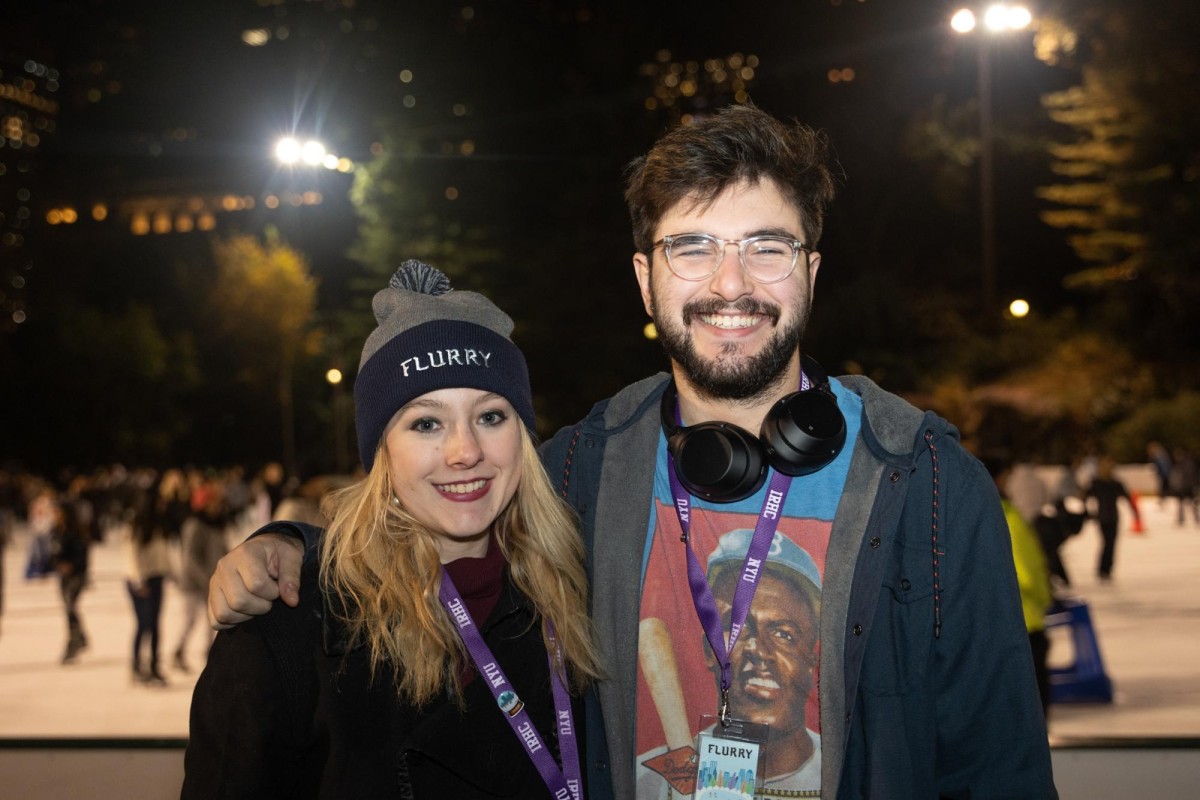 "My favorite part of Flurry is seeing the smiles on everyone's faces," Bernstein said. "That's what this is all about and it makes putting on these events worth it."
Correction, Nov. 15: A previous version of this article misstated Logan Novick-Piña's, David Bernstein's and Catherine Ward's titles. The article has been corrected and WSN regrets the errors.