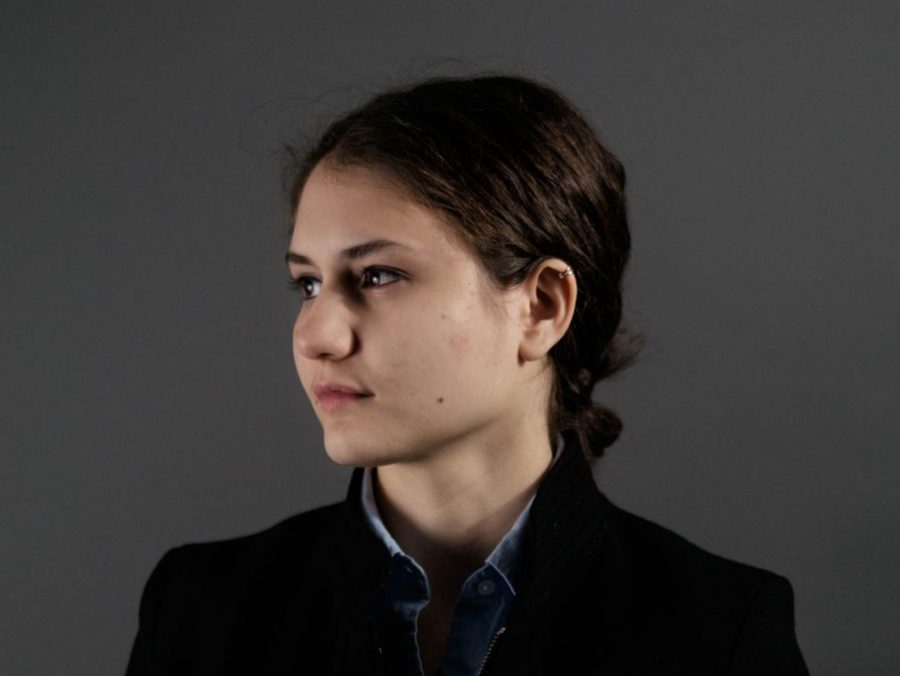 Alexia Salingaros
Directing Change One Movie at a Time
For Tisch sophomore Alexia Salingaros, the magic of filmmaking began with summer lethargy and the absence of cable television in her San Antonio home.
"The summer after seventh grade, I was super bored," she said. "I decided to bring my Lego action figures to life, and that eventually turned into little movies."
There was never a watershed moment for the 19-year-old filmmaker. She simply fell in love with movies and realized she could make a career out of it.
By the age of 16, her films had competed in and won at the most prestigious film festivals in the country, including the 2016 South by Southwest Grand Jury Prize for her film "Lady of Paint Creek." Today, Salingaros continues to break conventions and makes strides in filmmaking and color correcting.
Color correcting is the process of altering and enhancing the colors of a film to perfectly match the mood of a scene. It has become a signature fixture in her work, landing her opportunities with editorials like Vogue and Dazed.
But long before Vogue and festival prizes came her way, a pre-teen Salingaros fell in love with short films in her Digital Cinema class at Saint Mary's Hall. She credits the course instructor Will Underwood for inspiring her to apply to the Film and TV program at the Tisch School of the Arts.
"Alexia is a storyteller and film is her medium," Underwood said. "She belongs at NYU. New York is a crucible that fires one strong and exposes the things that need to be improved. It was the perfect fit for a tenacious filmmaker like her."
As a college student and freelance filmmaker, her packed daily schedule would overwhelm most of her peers, but not Salingaros. The virtuoso is always thinking about film and finds inspiration in everyday life. In fact, she lifts weights at the gym daily just to be able to operate film equipment.
"My brain is always on film, which is a hindrance but also very helpful," Salingaros said. "I'll just do work bit by bit … you keep a journal and go on with your daily routine. It's really just about pulling from everywhere."
In both high school and college, she has worked predominantly on short films. According to Salingaros, they allow for greater attention to detail and for young filmmakers — the shorter the film the better for entering festivals.
To this day, "Lady of Paint Creek" stands out as Salingaros' most prolific work probably due to its unconventional path to fruition. Most of her films are narrative-based and intricately crafted on the pages of her screenplays, but with "Lady of Paint Creek," she reached for a place of great emotion and feeling to concoct an experimental film that absolutely terrified her. Despite this fear of the unknown, the nonlinear, non-narrative driven project proved to be an unprecedented success.
"People started watching it and would say, 'I have no idea what just happened, but it hit me and it hit me in a spot that I can't identify,'" Salingaros said. "I thought that was the best thing ever. Everyone was pulling something out of it that was different, that I didn't intend."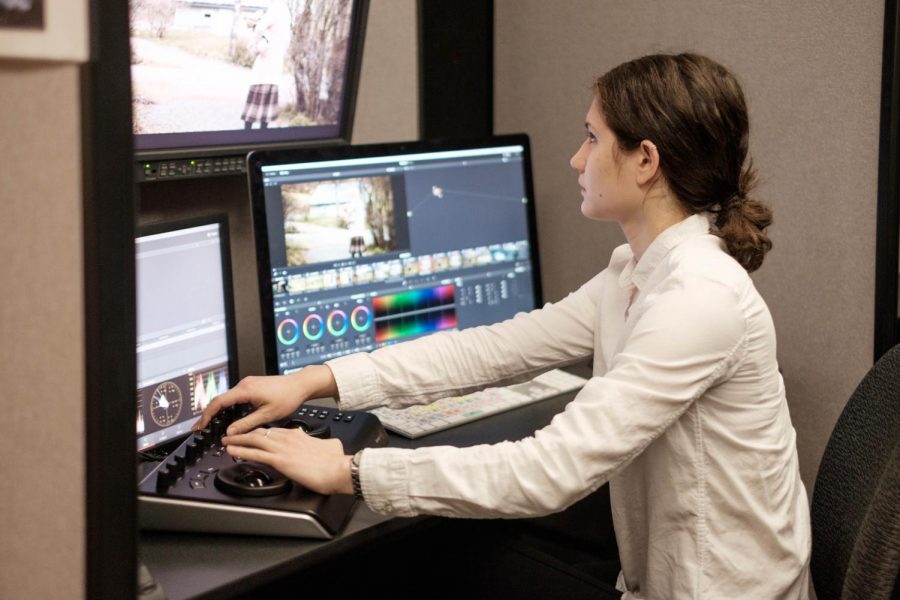 Staff photo by Echo Chen
As far as the film industry as a whole, Salingaros believes film is on the brink of something big in terms of gender and LGBTQ equality. Most notably, her hero, Tisch alumna Rachel Morrison, became the first woman to be nominated for best cinematography at the 90th Academy Awards.
To do her part, Salingaros takes it upon herself to exclusively hire women on her commercial projects outside of class, like Tisch senior Heidi Choi. She brought Choi on for a Crown Royale commercial, where the two assisted in the grip and electric departments.
"A paid gig recommended by someone I knew and trusted? That's all I could ever hope for," Choi told WSN. "It's already led to another gig, and I am forever grateful to Alexia for bringing me on. It's people like her that inspire me to work in this industry."
What is next for Alexia Salingaros? Right now, she wants to tell more women-led and queer-centric stories and build a network of future collaborators and likeminded creatives.
"For me, what is important is shining a light on [underrepresented] voices in normal stories," she said. "Two women on screen doesn't always have to end in tragedy."
Last summer, Salingaros created "Junction" to circumvent such problems, where the plot revolved around a central romance that just happened to be between two women.
"This is just a story; it could happen to anybody," she said.
She claims she has no set path because new opportunities present themselves to her every day.
"Be open to everything and you'll see," she said. "It's just about following people's work and staying in the business and doing what I love every day."
Read more from Up-and-Comers 2018.
Email Ryan Mikel at [email protected].