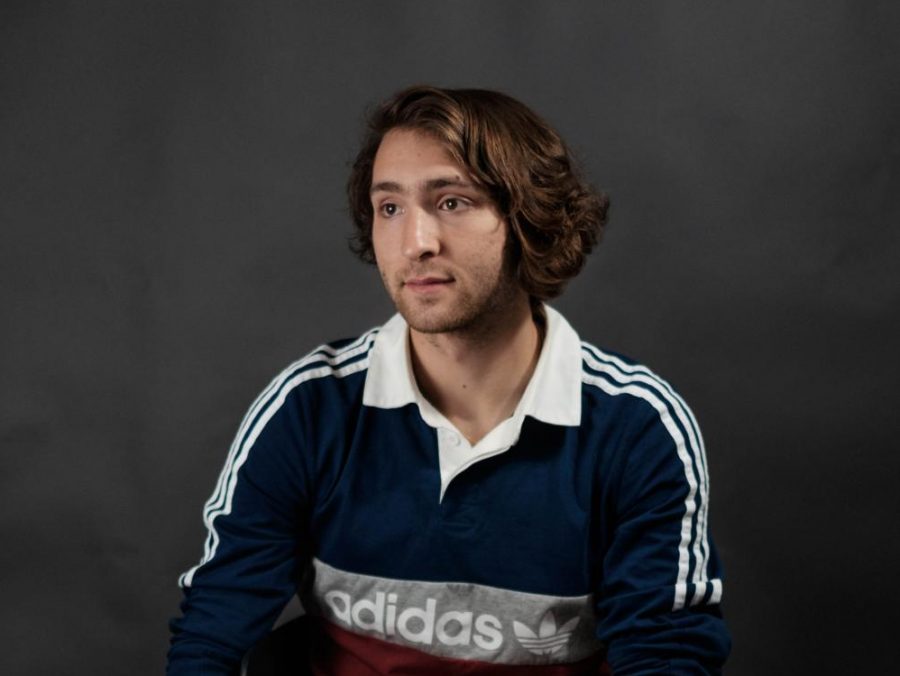 Josh Charow
On the rooftop of the Flatiron Building, with a camera in one hand and the city's horizon within reach of the other, Josh Charow is on top of the world.
Charow is a sophomore in the Tisch School of the Arts, currently making strides in the film and photo industries. His short experimental film, "A Strange Winter in New York City," on Vimeo was a Staff Pick. New York saw a commercial he filmed and edited for New York City Restaurant Week playing in the back of 80 percent of taxicabs last summer. Recently, he has shifted his focus to the music industry; he's covered the shows of artists such as Marshmello, photographed for the past three Governors Ball Music Festivals and The Meadows Music and Arts Festivals and most recently, edited a music video he directed for rising artist Mia Gladstone. Despite his age, Charow has had plenty of experience filming musicians.
"The Flatbush Zombies were incredible to shoot, just cause their energy was incredible," Charow said when asked what his favorite show to shoot was. "They were jumping into the crowd and totally cool with all of us on stage shooting photos. Kanye West is also a special one because I'm obsessed with Kanye West and I've loved his music since forever. I got to shoot the first half of his show at Meadow's last year before Kim [Kardashian] got held at gunpoint in her hotel room, so he literally left in the middle of the show."
When Charow isn't out capturing moments in the music industry, he is photographing beautiful views of New York City on rooftops as seen on his Instagram.
"It was this adrenaline inducing thing that allowed me to get photos that I didn't really see often at that time," Charow said. "It became this sort of list for me, so I had a list of the most iconic buildings that I really wanted to hit. Whenever I walk around the city now, I look up at different buildings, and I have different stories associated with [them]."
Freelance photographer Jordan Tempro rooftopped with Charow during his early years. Like Charow, Tempro sees rooftopping as an unparalleled experience because it gives him a different vantage point of New York that most people rarely see.
"Shooting on top of one of the top 10 tallest buildings in New York with Josh is amazing because that kid is incredibly patient when it comes to getting that shot," Tempro said, reminiscing on his rooftop venture with Charow. "He has this go-getter mentality when it comes to hitting these spots that I think transcends his hobby of rooftopping, and it goes to his professional video and photo work."
Charow has been on top of the Flatiron Building, the World Trade Center and even the New Year's Eve Ball in Times Square, but these all-access passes definitely don't come easily.
"[It] took me three years to get access to [the New Year's Eve Ball]," Charow said. "I had to go through a construction course; I had to get insurance, and then I ended up going with the company that changes light bulbs on the ball. I tried [around] 10 different groups of people who were associated, and that was the only one that would work, so it's sort of like, there's not one way to do it, but it can happen if you try hard enough and be respectful about it."
According to Tempro, Charow's perseverance, driven by his passion for his work, is remarkable.
"He's the guy that will lock himself in the room and edit the video for a week straight until it's done and done right," Tempro said. "He's dedicated as f-ck and super passionate about what he does, and it shows in his work because everything comes out pristine."
However, Charow's artistic endeavors did not begin with music or rooftopping, but rather with skateboarding.
"My friends and I would skate around New Jersey — that's where I grew up — and then we would start to go into the city," Charow said. "They were way better than I was, so I became the filmer. I started filming everyone else and started editing the videos."
When Charow saw his friend post a photo from a rooftop on Instagram, he convinced this friend to bring him up on a rooftop to take photos.
"From there, the passion for taking photos started," Charow said. "And that reinvigorated my passion for filmmaking, which initially was just skateboarding videos, but translated into other things like short films and music videos."
The catalyst for entering the photo and film industry, friends continue to be a major inspiration for Charow.
"It sounds cliche, but if you surround yourself by people who are doing very creative, inspiring work, it helps everyone," Charow said. "I love all the stuff my friends create — photography and film.
Though Charow is currently focusing his work in the music industry, he keeps an open mind. He's fascinated by documentaries and said he would be interested in incorporating music into that medium by making a documentary on musicians. He also said he'd consider acting as the director of photography for short films and working on narrative work.
"I'm not 100 percent on where I want to be at when I graduate," Charow said. "You go wherever life takes you."
This open attitude is what makes Charow an exceptional content creator. Brett Conti, founder of Fortune NY, a clothing and skateboarding company, supervised Charow when he was an intern creating content from photos to commercials. Conti has seen Charow progress in his work since he was a senior in high school.
"He's always doing something new and pushing himself, and that's what I feel motivates him," Conti said. "It's just him wanting to be him at his best at all times, and I really admire him for that."
Charow attributes his success to his addictive personality.
"Whatever I get into, whether it's going to be skateboarding, filming or photography, I'm going to do it all the time whenever I can," Charow said.
Charow's perseverance, creative open-mindedness and hustler attitude have landed him amazing opportunities, including becoming Nasdaq's Artist in Residence, meaning that his work will be displayed in Times Square.
"I say 'kid' just to be funny, but he's beyond his age," Tempro said. "What he doesn't have in age, or in a number as far as how old he is, he makes up in genuine go-getter wisdom when it comes to going for what you love and only that."
Read more from Up-and-Comers 2018.
Email Veronica Liow at [email protected]