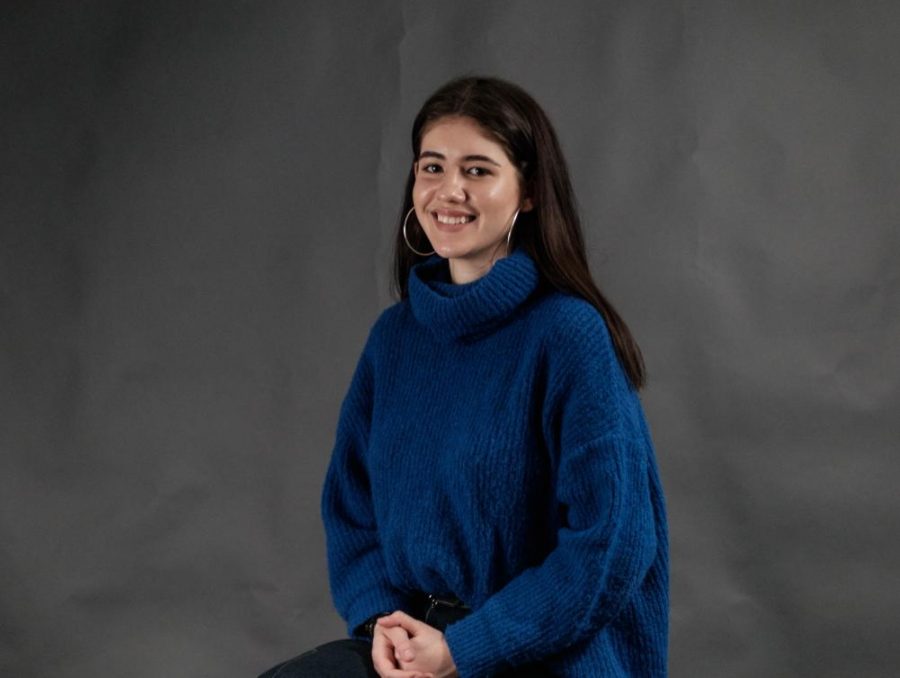 Alexandra Pezzotti
Putting the Style in Lifestyle
Alex Pezzotti exudes eloquence. Her voice is soft like velvet and her language is always precise. Each word she quietly utters packs both a deliberate and all-powerful significance — she never says 'like' or 'um.' When Pezzotti speaks, people want to listen.
Her essence is expressed through her carefully curated Instagram page, StrongBloom. It is the brainchild of Pezzotti's passion for fitness and health and provides women with food, exercise and body-acceptance inspiration.
The account has garnered nearly 10,000 followers since its launch last summer, and she has plans to soon expand beyond the digital sphere. However, for Pezzotti, the Instagram page already embodies a deeper meaning.
After surviving a life-threatening motorcycle accident her first year of college while at home in Milan, Italy, she suffered a serious foot injury that required multiple surgeries and months of healing.
"It was rainy and snowy and not a good time to be driving a motorcycle," Pezzotti said. "It could have gone way, way worse. I missed like two weeks of school that semester, and I just did my work from the hospital in Italy."
She said that, for her, the trauma catalyzed a lifestyle overhaul.
"Obviously it isn't fun to get injured," Pezzotti said. "There were just a lot of problems in general with my body. When it happened, it was very eye opening for me that I needed to start taking care of myself. I started working out, and I started using [StrongBloom] to empower people to do the same."
Long-time friend and Tisch junior Ricky Reynoso helped Pezzotti adjust to a new way of experiencing city life once returning to NYU.
"Having to be immobilized for a long time was really hard for her," Reynoso said. "She could really only go to and from class. She never turned it into a negative for her. She always turned it into a positive and into room for change"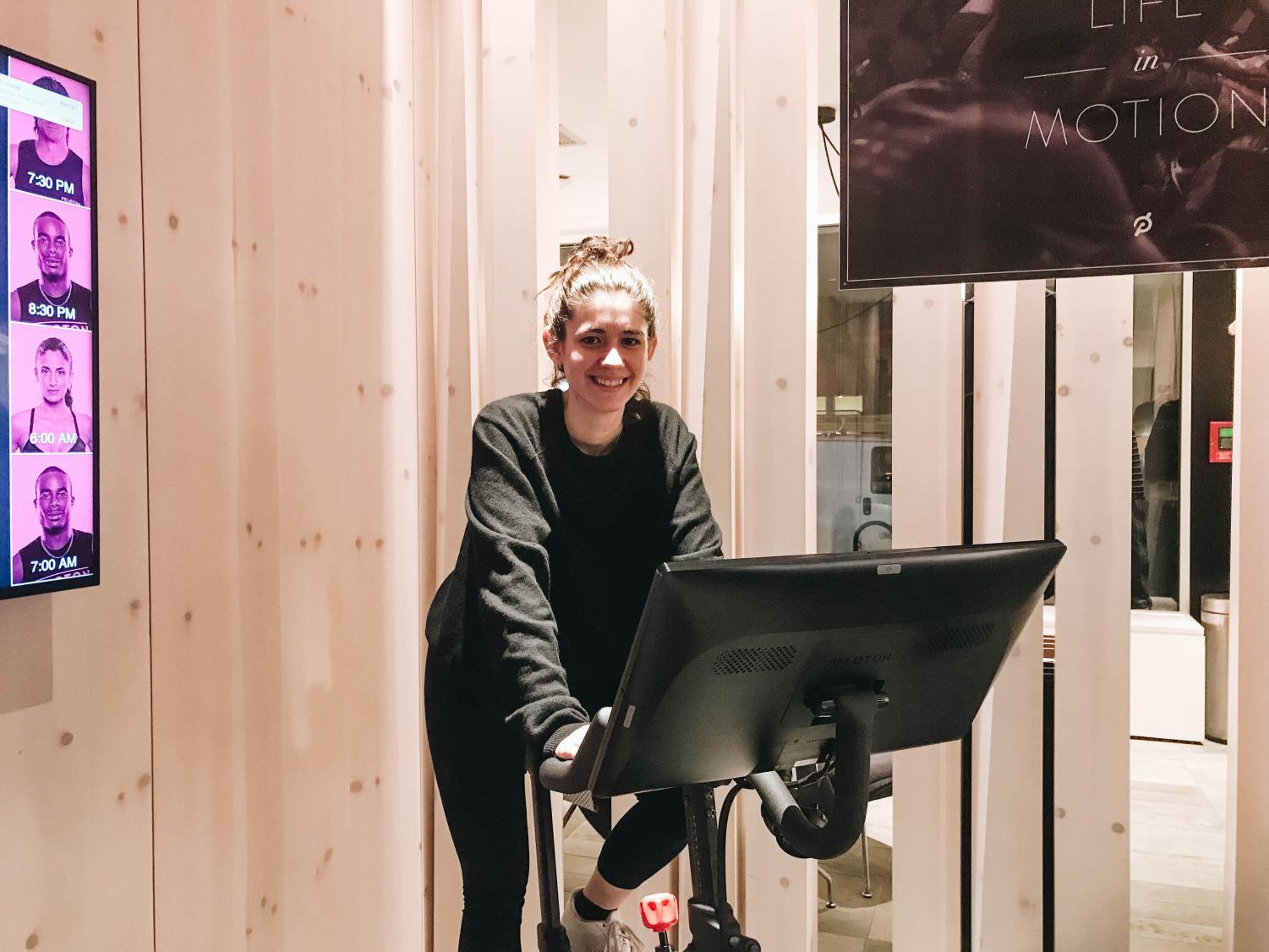 Photo by Maddie Howard
After recovering from the physical limitations, Pezzotti immersed herself in a healthier lifestyle. Her new lifestyle included never missing an early morning workout and broadening the reach of StrongBloom — and adopting veganism.
"I had watched a documentary that said if you went vegan it would cure everything," Pezzotti said. "I always had very low blood pressure and I had blood clotting issues because of my injury. I went
vegan and I managed in three weeks to get off all my meds."
Her experimentation with vegan practices was only supposed to last three weeks. However, after noticing unrivaled results, she made the change permanent.
"I take very drastic steps to make sure that I can do the best that I can do given my situation," Pezzotti said.
Her newfound love for health, fitness and her prominent social media following landed Pezzotti an internship at Peloton, a spinning company that brings the experience of cycling classes to one's home via high-end stationary bikes. Her one-year anniversary with the company will be in May.
"The environment is just amazing," Pezzotti said. "I really love being surrounded by people who have my same interests and who like to workout. I do social media marketing, so I work Instagram,
the blog, Facebook [and] Pinterest."
Pezzotti finds comfort among the sweaty bodies shuffling in and out of the Peloton New York City flagship studio. She navigates the bustling locker room and later the darkened gym full of bikes with ease.
During the ride, she dons a face of determination, and it is clear that the pedals give her an outlet to release her daily stressors. She has already exerted a full day's worth of energy either at NYU classes or working at Peloton's business offices.
"Working out relaxes me," Pezzotti said. "I work five days a week every single break. I can't go home almost ever. I work during the school year as well, nine to five, two days a week."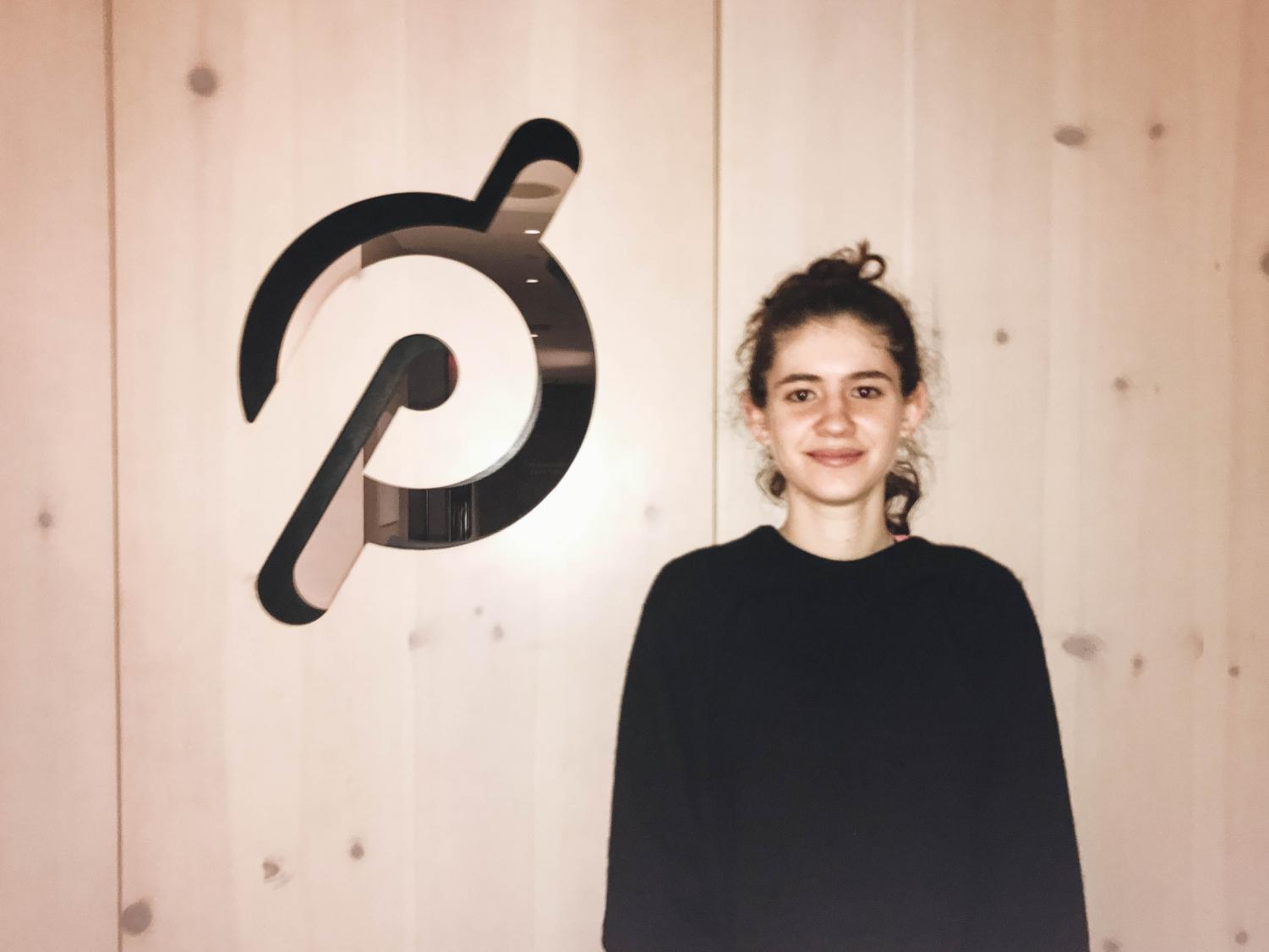 Photo by Maddie Howard
Pezzotti's meticulous schedule has rubbed off on those closest to her. Her boyfriend of a year and a half and CAS junior Moses Freih said that Pezzotti has a way of unlocking the untapped potential of others.
"She kind of turned me 180 [degrees]," Freih said. "When I first met her, I was kind of lost. She started teaching me a regimen and getting me on a work schedule. She constantly told me I can do better and better."
Before meeting Pezzotti, Freih's aspirations to attend medical school were unpointed. He is now a research assistant at NYU Shrout Laboratory and credits much of this achievement to the foundation that his girlfriend gave him.
Freih also attests to Pezzotti's quiet but unwavering work ethic.
"She works so hard, but she keeps her moves lowkey," he said. "She is always trying to help people but she doesn't really flaunt what she does. She is probably one of the best people I know."
What comes next for Pezzotti has yet to be determined. She channels roughly 96 percent of her earnings into calculated investments and aims to utilize the profits in order to finance the expansion of entrepreneurial endeavors. While the specifics of these expansions are unclear, Pezzotti has experimented with blogging, box subscriptions and activewear.
For now, she will continue to work at Peloton and further develop her plethora ideas surrounding the relationship between the health, fitness and technological industries.
"My future is kind of unclear," Pezzotti said. "I just like the idea that everyday I am doing something that could better myself and someone else's life."
Read more from Up-and-Comers 2018.
Email Maddie Howard at [email protected]