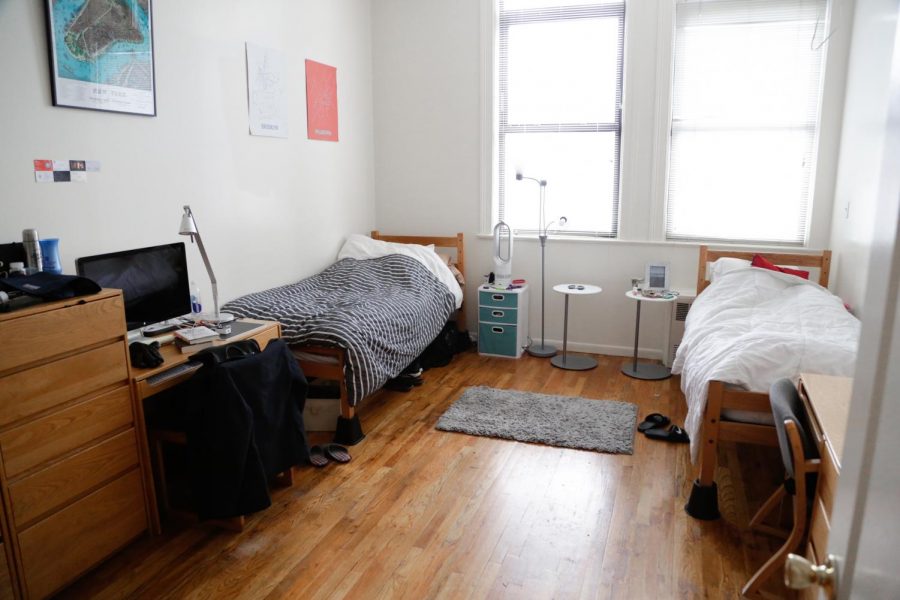 Lafayette Hall
Address: 80 Lafayette St., New York, NY 10013
Cost per semester: $5,609-$9,386
Low cost: Available
Rooms available: Singles, Doubles, Triples
Nearby subways: A, C, E, J, N, Q, R, W, Z, 1, 6
NYU Shuttles: Route B
Closest dining hall: None
Walk to campus: 20 minutes to Washington Square Park
Exploration floors: None
Amenities: Music room, computer lab
***
Home to NYU's Greek Life and located between City Hall and the New York City housing mission at the intersection of Chinatown, SoHo and Tribeca, Lafayette Residence Hall is not as elusive as you might think.
"It was near some cool areas, but was not itself on a nice block," Gallatin junior and former Lafayette resident Nicole Stapleton said. "The staff was great and the rooms were beautiful, but transportation could be a hassle if you were taking the NYU bus, so you definitely need a metrocard to live there."
Lafayette Hall is about a 20 to 25 minute walk from Washington Square Park, making it one of the furthest dorms from campus. There's always the shuttle bus, but its inconsistency and stringent timetable can be less than ideal for some residents.
Rooms in Lafayette are hit or miss. While some offer plenty of sunlight and ample space, such as the singles, others are dark caves with partial walls opening to the rest of the suite, which is the common verdict for the low-cost efficiency rooms. Gallatin junior Jesse Bernhart, another former resident, had a less-than-ideal experience.
"Living space is a little grimey, but what can you do," Bernhart said. "The real downfall is the how far it is from campus."
Despite its distance from Washington Square Park, location may be a benefit for Tandon students who find themselves in Manhattan often. Like with any residence hall, there are pros and cons to living in Lafayette — location being the main factor.