While You Were Here 2018
May 3, 2018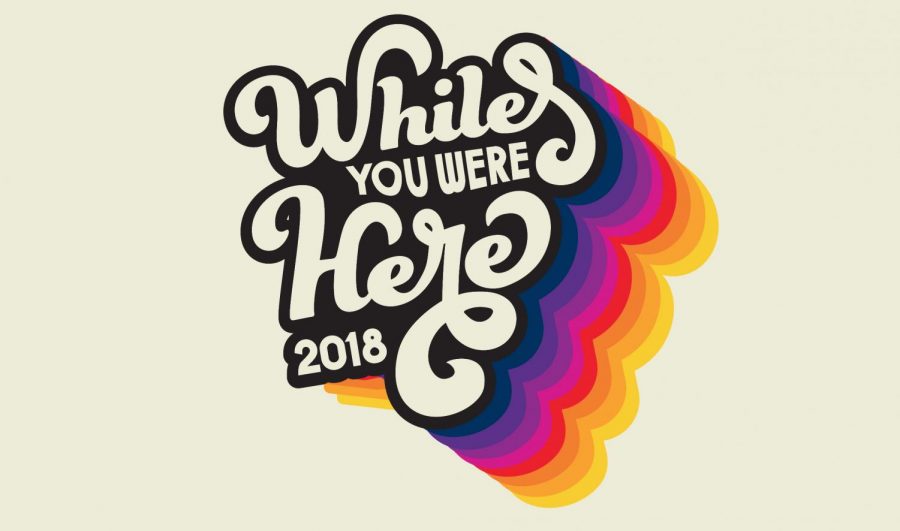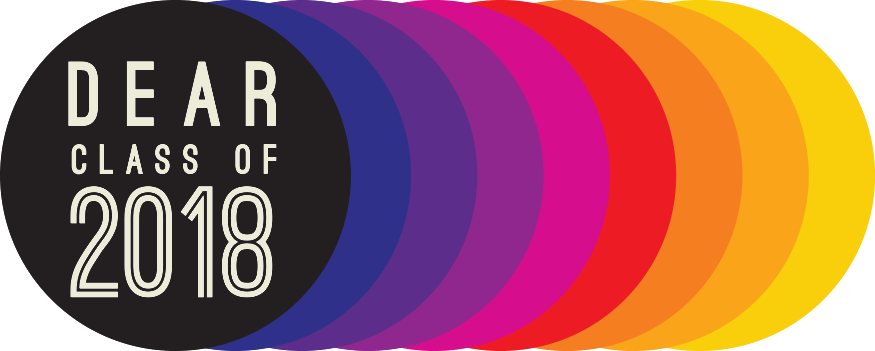 A lot has changed while you were here. The university has changed, the city has changed and as a result, as is inevitable with the passing of time, you have changed. Hopefully for the better — academic enrichment, growth in independence and the discovery of who you really are — but maybe for the worse — extreme cynicism about New York or the world and the accumulation of severe student debt. Most likely a little bit of both.
Student debt isn't great, but there's no turning back now, so maybe it's best to just focus on the positives, at least for the remainder of this letter. Cynicism, on the other hand, is good. It's what comes with with learning more about the world and exploring deeper, more complicated thoughts and ideas. Hopefully you've had the chance to do that during your time here; think about what makes you feel helpless or desperate for change. Maybe in the classroom with a professor prodding you about the philosophy reading you most definitely did not do. Or maybe while you were at an internship or at a club meeting or when you were walking past Tompkins Square Park and saw something beautiful and new. If you're anything like me, most of your learning took place outside of the classroom — from your friends or from the people who line the streets of this city.
Don't forget the incredible things you've seen and the wonderful things you've done, what you've heard or where you've been. The concerts, museums, trips to Central Park, skeevy bars, comedy clubs, late-night library sessions, grotty dorm rooms, occasional late night walks, apartment hunts, run-ins with strange people on the subway, cigarette smoke on fire escapes, remorseful moments over restaurant bills — all of it is worth remembering and appreciating for its blatant humanity. You might not have enjoyed every moment of your time here; it gets stressful, it's hard to feel connected when everything around you is constantly shifting, but you learn and grow in one of the most creative, dynamic cities in the world. Hold on to every second.
It's drilled into our heads over and over again that attending NYU is an unequivocally unique college experience. The words fall flat on my ears due to the frequency that they've been uttered around me, but now is the time to consider what "unique" really means in the context of graduating and emerging into the "real world." The truth is, what really does make NYU special is that the imaginary line between your life as a student and life outside of college is just that: imaginary. There are no real borders or walls. So when you leave, you'll be inhaling fresh air that your body is already filled with. Whether you're staying in New York or not, you already know what it's like to be an adult; you already know what's like to ache and hurt and yell at some obnoxious driver for cutting you off. You were forced to change the moment you set foot on NYU's campus (or lack thereof), so take advantage of what you gained while you were here.
Sincerely,
Jemima McEvoy, Editor-in-Chief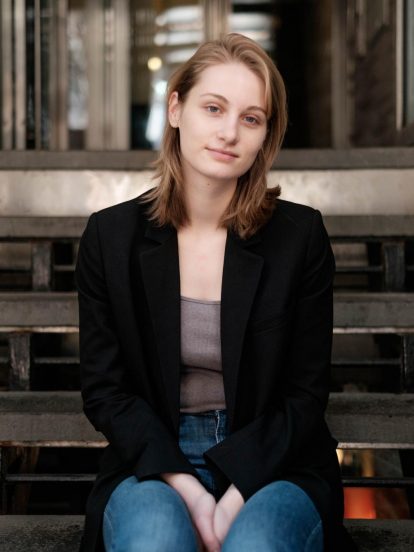 What's the biggest lesson you learned?
Abby Nelson
Global Liberal Studies & English Literature (GLS & CAS)
"The biggest lesson I've learned is probably that you have to be a lot of people before you figure out who you are. Give yourself room to make mistakes."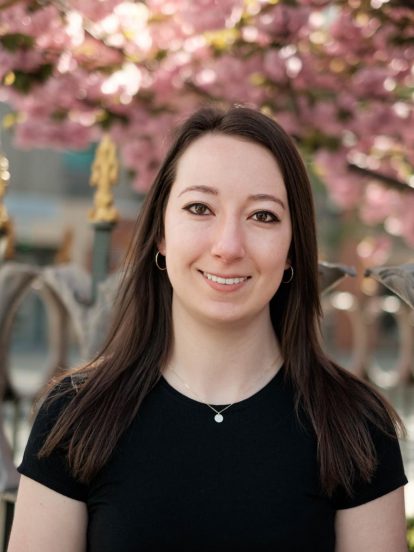 What's the best part of going to school in New York City?
Morah Geist
Photography (Tisch)
"The best thing about going to school in New York City is definitely the culture. There's no place like New York. There's always a show or gallery opening. And being a student in the city is even better because you can get discounted tickets to most shows. The city has an endless supply of cool new restaurants and amazing food to try from all around the globe. It's a great place to live!"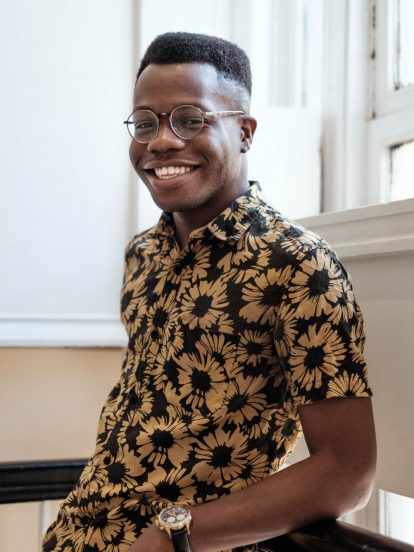 What's the biggest lesson you've learned?
Lake Bunkley
English Literature (CAS)
"I learned in my time here that NYU would not be responsible in the lion's share of my intellectual formation. And indeed it wasn't. Thankfully, resources abound in New York for the determined auto-didact. There were fluencies to develop outside of the academy."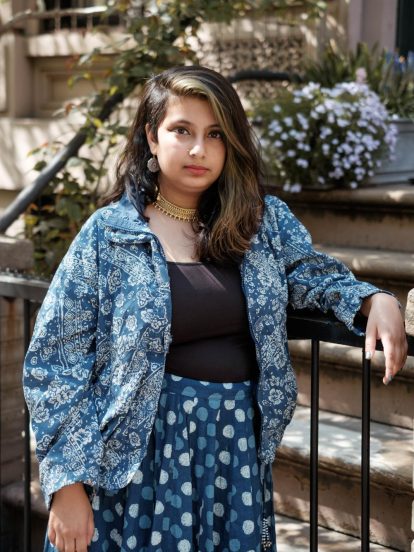 What's your favorite memory?
Annesha Sengupta
English Literature and American Literature (CAS)
"I'll always remember each of my Creative Writing classes — they gave me an opportunity to grow my craft, expand my reading life, and find other undergraduate writers of color to celebrate and grow alongside of. Now, as I head toward a master's of fine arts in the fall, I keep many of those lessons learned with me, and I remain in touch with the friends I made in workshop."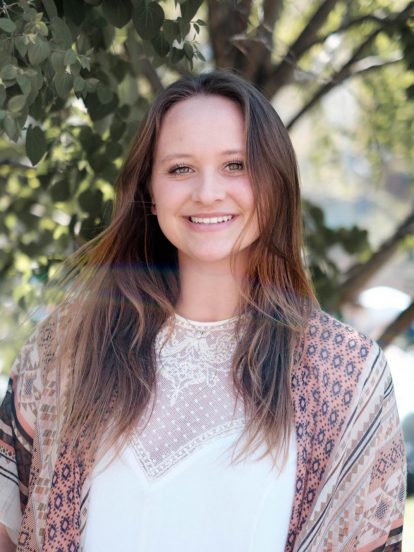 If you could go back and tell your first-year self something, what would it be?
Erika Tretner
Neuroscience (CAS)
"You are valuable. Being at NYU, you run into incredibly talented, intelligent and unique individuals. It can definitely make you feel like a small fish in a very intimidating pond. But no matter what you bring to the table, you are extremely valuable because you're different from everyone else. You offer different perspectives and bring different talents — and that offers the amazing opportunity to learn something new from each member of the NYU community."
Personal Essays