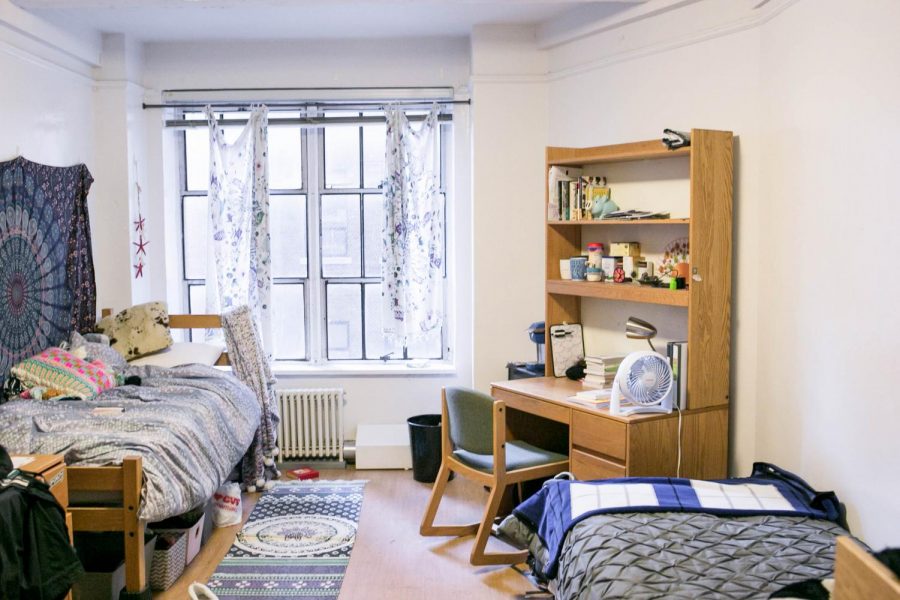 Rubin Hall
Address: 35 5th Ave., New York, NY 10003
Cost per semester: $4,020-$7,125
Low cost: Available
Rooms available: Singles, Doubles, Triples
Nearby subways: L, N, Q, R, 4, 5, 6
NYU Shuttles: None
Closest dining hall: Weinstein
Walk to campus: 5 minute to Washington Square Park
Exploration floors: Inequality and Justice
Amenities: Lounge, black box theatre, study lounge, dance room, piano room, ping pong room, billiards room
***
Located on the corner of Fifth Avenue and 10th Street, Rubin Residence Hall offers one of the swankiest addresses a college freshman could dream of — and it's evident upon first glance at its black-and-white tiled lobby and the gleaming revolving door which was featured on the original credits for "Saturday Night Live.
Though Rubin doesn't provide air conditioning, it offers a variety of room options, from two-person studios to four-person suites. Each room nestled in one of Rubin's 16 floors has its own bathroom and closet space.
With an air-conditioned second floor featuring a social lounge that provides a TV, ping pong table, pool table, dance room, black box theater and piano room, along with couches and tables for collaborative work, students can find the community they're looking for right in their residence hall. For those looking for a quieter space to study, a silent study lounge can also be found on the second floor.
Steinhardt sophomore Anna Sang chose Rubin because of its low cost, but ended up falling in love with the community.

"I actually knew all the people on my floor and because I was on hall council I got to know more people in the dorm," Sang said.
Despite loving Rubin, Sang said she wishes she'd known about the lack of privacy in the hall.
"You're never really alone," Sang said. "Especially living with two other people and no private spaces, you're always surrounded by people. I kinda adapted to it, but I think that some people might not like that part."