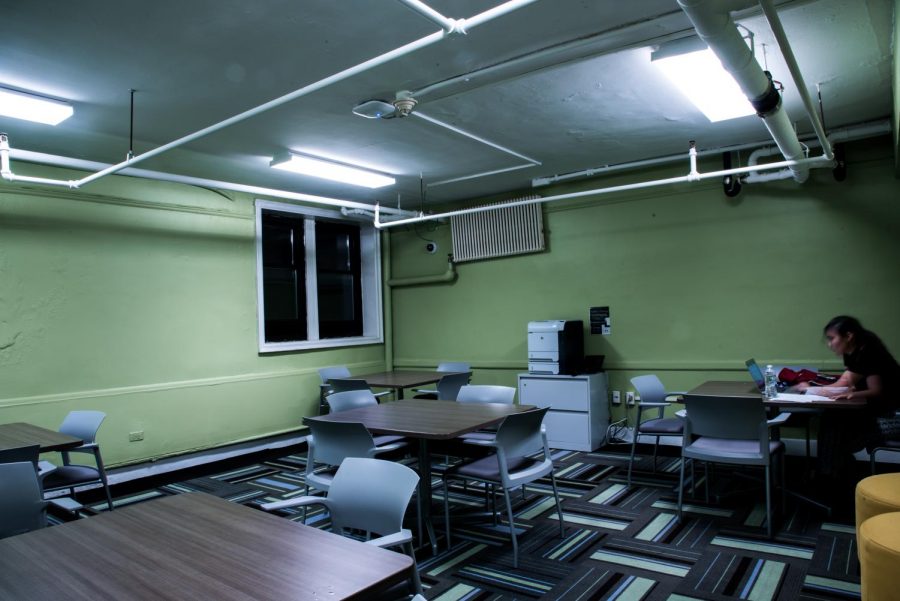 The Green House at Seventh Street
Address: 40 E. 7th St., New York, NY 10003
Cost per semester: $8,061-$9,386
Low cost: No
Rooms available: Singles, Doubles
Nearby subways: N, R, 6
NYU Shuttles: None
Closest dining hall: Third North Courtyard Cafe
Walk to campus: 10 minutes to Washington Square Park
Exploration floors: Sustainability Community
Amenities: Game room, lending library
***
Green House — also referred to as Seventh Street — is the university's smallest residence hall, serving as home for about 90 upperclassmen. Most rooms offered in Green House consist of four people in suites consisting of two-person bedrooms, a kitchen, bathroom and a spacious common area.
Plants line the lobby, just adding to the green in Green House. The luscious greens reenforce Green House's sustainability mission that it instills in its residents.
Former Green House resident and Tisch sophomore Syona Varty said she wishes she'd known about the small number of residents and carpeted floors before choosing Green House.
"It's hard to clean and gets dirty easily," Varty said.
However, she enjoyed the residence hall's proximity to campus, along with some of its other features.
"My favorite part about it is that it's spacious, and since there are only two RAs you know them both," Varty said.