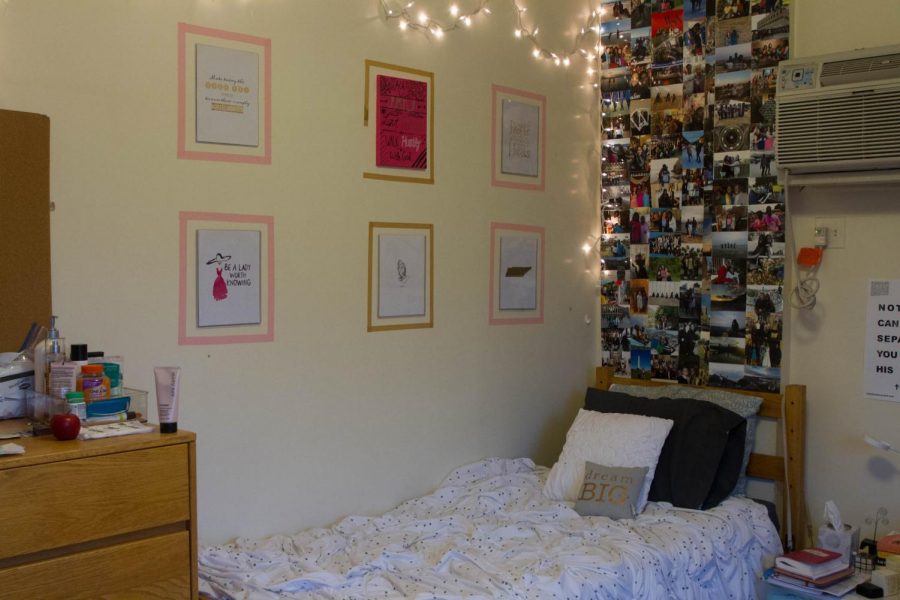 Broome Street
Address: 400 Broome St., New York, NY 10013
Cost per semester: $6,622-$9,386
Low cost: Available
Rooms available: Singles, Doubles, Triples
Nearby subways: J, N, Q, 6
NYU Shuttles: Route B
Closest dining hall: None
Walk to campus: 15 minutes to Washington Square Park
Exploration floors: Food for Thought, Serve the City
Amenities: TV lounges, events room
***
Broome Street is a residential college with arguably the best location of all residence halls. Located in the heart of SoHo, it is a five minute walk from Chinatown where you can find delicious and cheap chinese food and five steps away from Little Italy where you can stuff your face with calzones. SoHo is also surrounded by many coffee shops — such as Project Cozy and Happy Bones next door and Cafe Integral, Cafe Grumpy, Irving Farm Coffee Roasters and Cha Cha Matcha only a few minutes away. Sad you are missing Palladium Brunch because you are far away? It's okay, Broome has got you covered. The Egg Shop, Grey Dog, Bo Ca Phe, Jack's Wife Freda, Black Seed Bagels, The Butcher's Daughter and Ruby's are all next door. Although Broome is 15 minutes away from a dining hall, it has a 24-hour deli connected to the building and a Duane Reade two minutes away.
As a residential college, Broome offers many programs which students interests in social justice, food, urban adventures and more can partake in. Broome residents, "Broomies," are expected to attend at least two faculty-hosted community events and two RA or hall council-hosted events. These events are the best ways to build community in Broome.
"The community is whatever you make it," CAS junior Madison Charlton said. "It can either be something fun or you can ignore it and do nothing. Both are OK."
Broome rooms come in different sizes and setups from six-person rooms with three doubles. There are single and low-cost options also available. The rooms have large windows and hardwood floors.
There are two study rooms, one on the fifth floor and another on the third — one silent and one social — as well as a big lounge with a kitchen and bathroom on the third floor. Laundry rooms are located on each floor except for the ninth and 10th floors, making it very accessible to all students to get their laundry done whenever they want to.
The staff in Broome is very friendly. You can have long and fun conversations with the security guards. Tisch sophomore Addison Worthington appreciates everyone in the residence hall.
"As far as I have encountered they are both professional and incredibly kind," Worthington said. "I once accidentally threw my computer away like an idiot and they got it back for me so I am happy."
If you want to be in the heart of SoHo and live in a spacious dorm, definitely check out Broome. Rumor has it that Kevin Jonas' architecture firm is on the 11th floor — and his brothers visit.