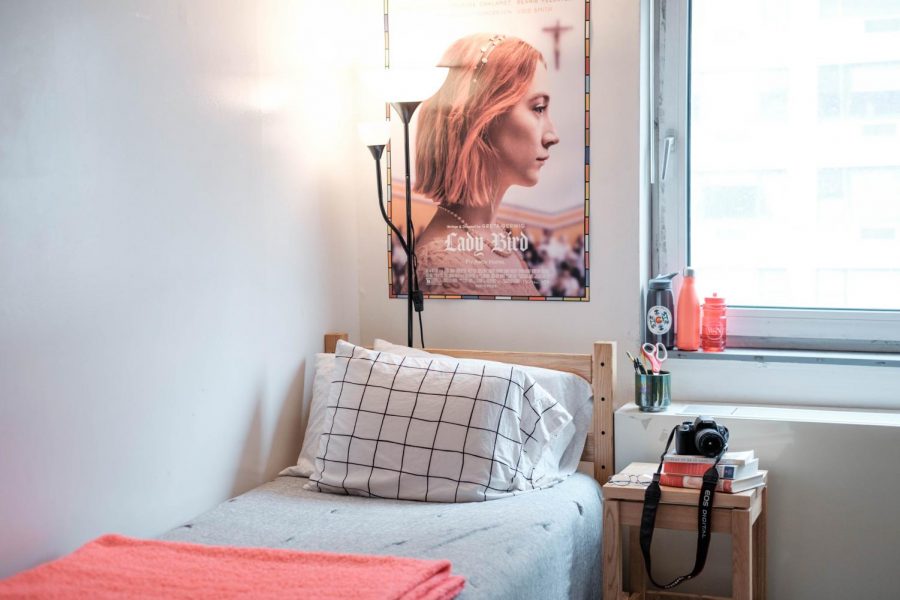 Alumni Hall
Address: 33 Third Ave., New York, NY 10003
Cost per semester: $10,714
Low cost: Not available
Rooms available: Singles
Nearby subways: R, W, 6
NYU Shuttles: Route E, Route F
Closest dining hall: Third North Courtyard Cafe
Walk to campus: 15 minutes to Washington Square Park
Exploration floors: None available
Amenities: TV lounge, pool table, study lounges
***
Tired of a roommate, but not quite ready for real world New York real estate? Want a room with a view and a Shake Shack just steps away? Alumni Residence Hall is the perfect residence hall for you.
Located in the heart of the East Village, Alumni Hall is home to over 400 upperclassmen, 14 resident assistants and arguably the most personable security staff on campus.
And the best part? Alumni is comprised of 100 percent single bedrooms, with a shared common area, kitchen and bathroom for you and your suitemates and a sizable laundry room in the basement.
"I love finally being able to have my own space with a single," CAS sophomore Daphne Kramer said. "It's the perfect combination of private and shared space."
But don't let the single life intimidate you social-wise. The community within the 14 floors is very tight-knit and is helmed by a solid team of RAs and hall council members.
"The RAs do a good job of getting you involved the activities and events," Gallatin sophomore Honor Milton said.
From basement movie marathons to all the free bagels and pizza your broke soul could imagine, Alumni holds an undoubtedly strong camaraderie.
Located a quick five to 10 minute walk from campus, get ready to smash that snooze button and roll out of bed 15 minutes before that 8 a.m.