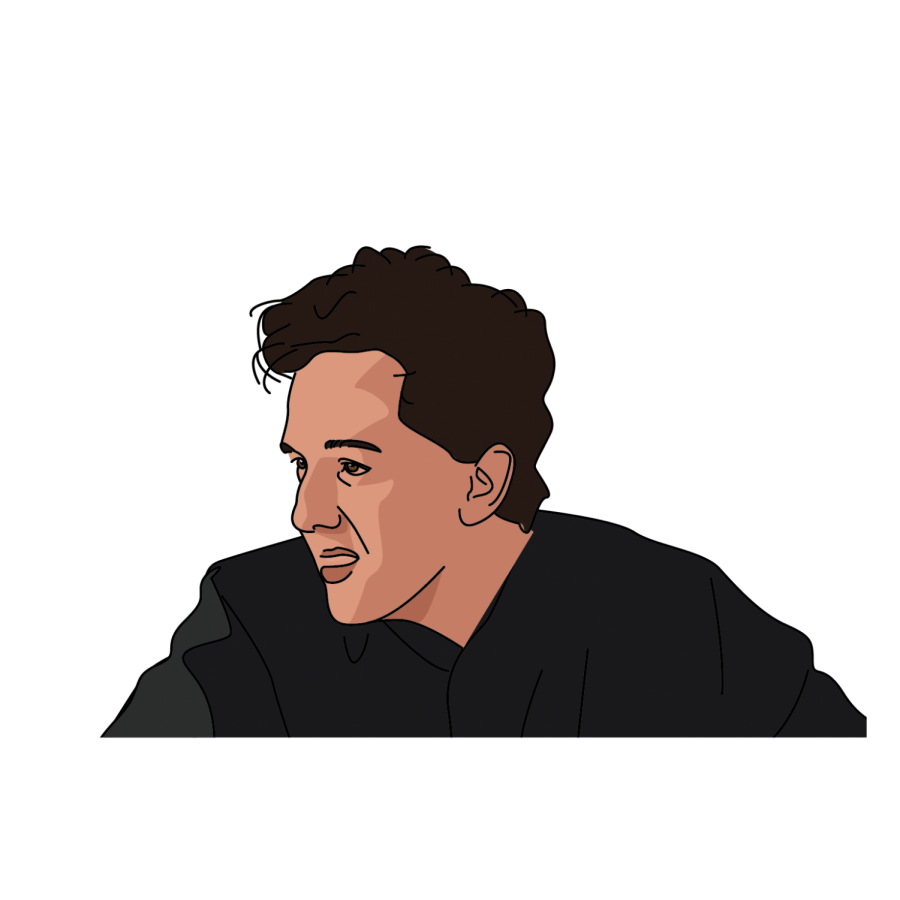 Carlos Chirinos: Reaching Out Through Music
Carlos Chirinos is an anthropologist, musician and social entrepreneur teaching a variety of undergraduate and graduate courses within the Music Business program at Steinhardt School of Culture, Education and Human Development. Like many within the music industry, Chirinos got his start as a musician before entering the business.
"[I started out] playing saxophone, playing the clarinet with my own bands," Chirinos said. "I started putting together gigs at a very early age. By age 17, I was putting on my own gigs at clubs, and then I started playing with a lot of bands. I also went to college to complete a degree in anthropology. After that, I grew up in Venezuela; I left and moved to the [United Kingdom]. From there I started working in the music industry, in record labels. I ran a big booking agency. Eventually I went back to university and did a degree in ethnomusicology."
From the very start, Chirinos has been immersing himself in a wide variety of music-related endeavors. Social outreach through music, particularly in developing countries, has really resonated with him.
"When you have very small economies, creative industry has a very big impact," Chirinos said. "One person in a developing country that makes a deal in music can now feed 500 people. The money goes a lot further. Because of that, there is a lot more repercussion and also there is a very different value of music."
This interest lead Chirinos to dive deep into the diverse realm of African music. He has studied across the continent on a variety of different projects, looking at how different communities interact with music, and how music can be used as a form of outreach.
One of his proudest efforts arose during the Ebola epidemic in West Africa. He and his team worked with Doctors Without Borders to create and promote an educational song called "Africa Stop Ebola," an intentionally straightforward name, with a message designed to teach Ebola prevention regardless of language or level of education.
"When Ebola started in West Africa, it wasn't a well-known disease," Chirinos said. "Something that happens when there are emergencies, health emergencies in particular, is that the common people lose trust in the authorities. There's evidence in social science that celebrities have a lot of trust amongst their fans. So what we did is we created a song with 12 West African artists, very well known in West Africa. The idea was to really raise awareness, not so much to make money."
Using this strategy, Chirinos and his team harnessed the cult of personality that these musicians have in an effort to really hammer home an effective educational message. To maximize its reach, the song was sung in multiple local languages. Released during the peak of the Ebola epidemic, the tune was a huge success. The song amassed 100,000 views in the first 24 hours and was featured by the New York Times, the Guardian, BBC and CNN. All profits from the song go to Doctors Without Borders.
"What we tried to do was not to start another charity, one of the main problems is when you try to start another charity," Chirinos said. "Instead, we partnered with an organization that was really in the field. That was Doctors Without Borders. They are an amazing organization."
Back at NYU, Chirinos is now a faculty in residence at the Third Avenue North Residence Hall and organizes events for students, giving them both guidance and opportunities to explore the city. He has started a Third North Vinyl Club, where students can bring their own vinyl and bond over music. In areas ranging all the way from global to student outreach, it seems like there isn't an avenue that Chirinos can't aid with the help of music.
Email Connor Gatesman at [email protected]