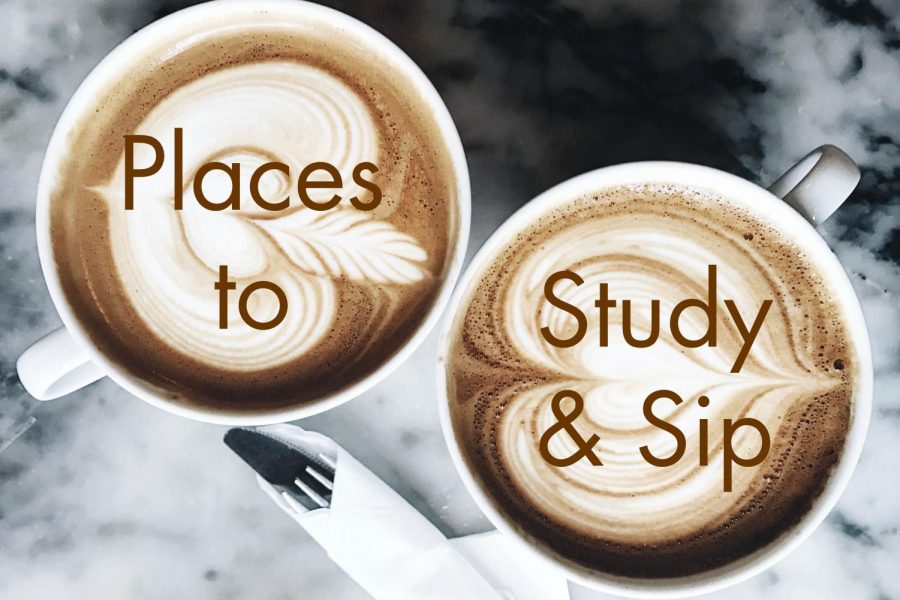 Places to Study and Sip
Starbucks and other coffee chains rapidly lose their charm as the academic year progresses. The drinks are too hot, the atmosphere is stale and the playlists are tacky.  Research shows that people learn best when they study the same thing in different environments, and since NYU students work around the clock, it's important to switch up the working environment. Read below for WSN's list of favorite coffee shops for studying.
Spreadhouse Cafe
116 Suffolk St.
I could wax poetic about Spreadhouse Cafe. The decor gives off a lush bohemian vibe — an assortment of succulents displayed on a statement installation on the main wall brings an outdoorsy glow to the low-lit, magenta-tinted room. Low desks with colorful woven pillows on the floor complement the more standard tables. It's quiet enough to do work, and each customer gets an hour of complimentary wifi for each food or drink item they order. Order the avocado toast and the espresso — you won't be disappointed.
Caffe Reggio
119 Macdougal St.
Caffe Reggio is the near-ancient Italian literary salon you never knew you needed. Not only is it open until 2 a.m., but it has a delightfully classic menu. The tiramisu and the hot apple cider are the stars of the menu. The art on the walls looks like it was hung at least a century ago and is a refreshing change of pace. The wifi is free, and the eclectic atmosphere is priceless.
Pause Cafe
3 Clinton St.
Ever wanted to go to Morocco? This small, airy, fun and friendly Moroccan cafe is the crown gem of the Lower East Side. Beautiful acai bowls, extensive pastries, fresh sandwiches and warm drinks are complemented by brightly tiled tables. The green acai bowl is especially sublime — there are lavender and almond slivers in it. This locals-only spot is bustling with the happy sounds of families and groups of friends, both young and old. Wifi is free.
Black Cat LES
172 Rivington St.
Black Cat is set up like a nostalgic living room with a not over-stated assortment of retro couches, coffee tables and arm chairs. The inviting, slightly underground cafe offers a variety of sandwiches and salads, in addition to the cafe menu regulars. It hosts a variety of events and performances, announced on the cafe's chalkboard. The cafe also features a pile of board games in the window for when a study break is needed.
Joe and the Juice
161 Prince St.
This SoHo staple is the epitome of suave. The candlelit coffee shop is dim and sultry, and there is always some drowsy, soulful and heavy-hitting hip hop playing in the background. The cafe offers great coffee, good sandwiches and a refreshingly varied smoothie selection. Joe and the Juice creates the perfect vibe to feel like a boss and get things done. Wifi is free.
Email Miranda Levingston at [email protected]