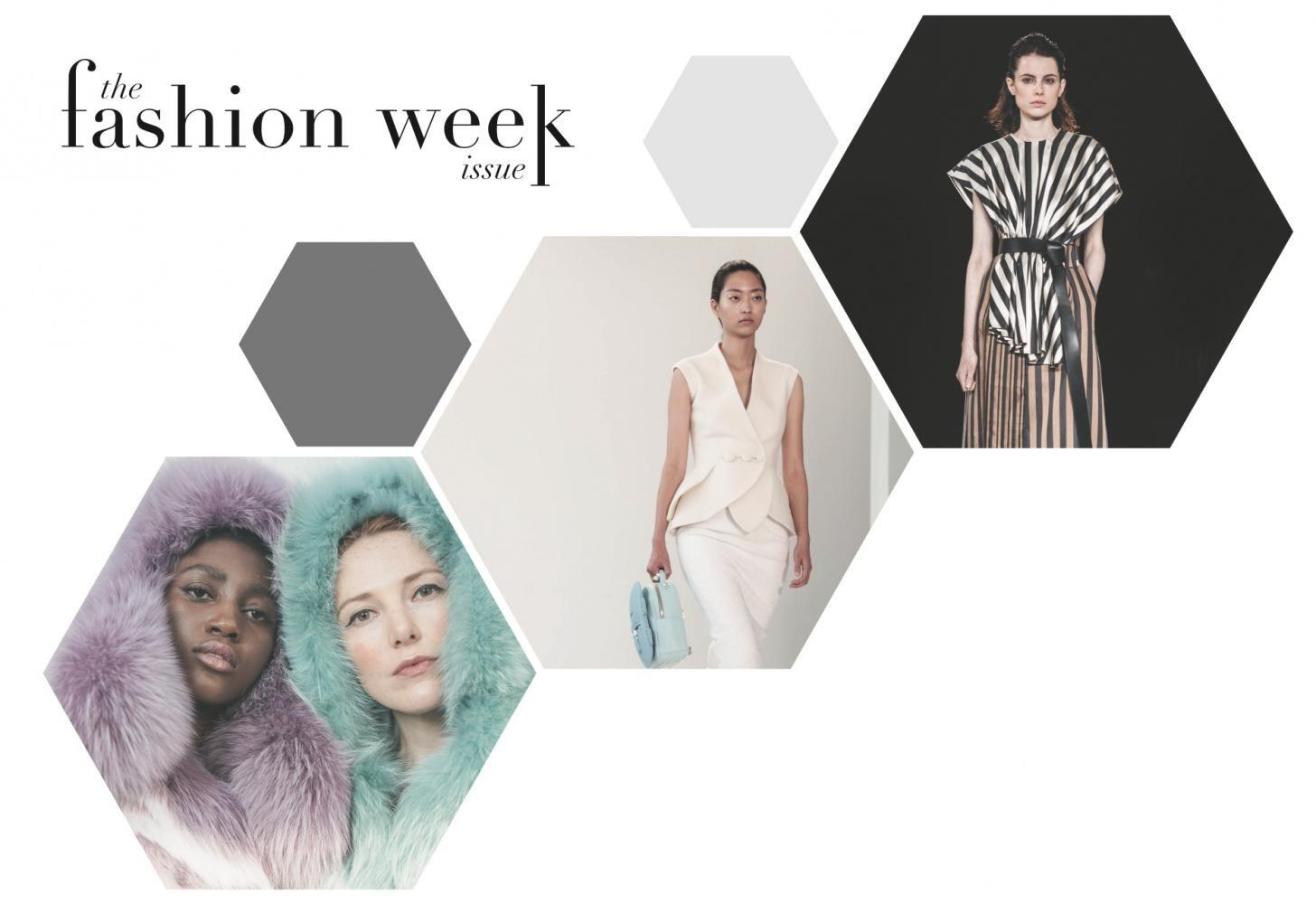 The Fashion Week Issue
Sep 18, 2017
Letter from the Editor
Fashion photographer Bill Cunningham once said, "Fashion is the armor to survive everyday life." During New York Fashion Week, reality embraces fantasy and the armor becomes the focal point, presented, worn and celebrated by the most fashionable following. Each season, WSN enlists the help of student writers and photographers to cover these events.
This semester, WSN had its most extensive coverage to date with over 80 shows. The Spring/Summer 2018 season featured an inclusive group of lines, such as the socially responsible and sustainable Livari, body positive Chromat and The Blonds' gender-inclusive cast of models. The variety set a positive precedent of acceptance and once again established that fashion can make a social impact.
For many of the fashion week contributors, it is their first time attending presentations and runways. Even for returning writers and photographers, it is a whirlwind to experience a designer's spectacle of clothing, art, industry insiders, models and beauty. Reflecting on that experience, we asked the fashion week contributors to share various highlights, shed light on lessons learned and debunk stereotypes.
This season was my sixth covering New York Fashion Week, and one thing I witness every year  is that confidence is key in fashion. It's a principle that applies to the designers, models and attendees, and is achieved when we take Mr. Cunningham's words to heart —  dressing in our best armor and facing life.
— Sophie Shaw, Beauty & Style Editor
Fashion Week Through Student's Eyes:
On networking:
"I met a bunch of photographers who were incredibly nice, and [I] exchanged Instagrams with them as well as contacts. I kept seeing them in shows, and, now that I know them, they went as far as lending me their crates to sit on or even saving me a spot in the riser, which was insane."
—Ericka Barroso, LS sophomore
On the attendees:
"The people who attended the shows definitely lived up to the hype of being the most fashionable bunch, and clout goggles were everywhere."
—Alex Bollington, CAS junior
On waiting:
"I went to a show where someone was directing children how to walk down the aisle, and when the show finally started after two hours he said, 'Well, there goes my hard work down the drain.'"
—Liv Chai, LS sophomore
On faking it until you make it:
"Fashion week consisted of a lot of crouching, pretending to be more important than I was and eavesdropping on the fashion elite."
—Pamela Jew, Gallatin sophomore
On debunking stereotypes:
"When someone said 'fashion week', I thought of long, dark runways with intense atmospheres. However, the shows I went to were nothing like that. I loved the smaller, more intimate shows I saw because it gave me a chance to see how much hard work was put in by the designers."
—Natalie Chinn, LS sophomore
On creating a dialogue:
"After attending several fashion weeks, what really impressed me this season was the awareness of current events and integration of that into both the clothing and events at large. From ACLU ribbons to concepts that provide a brief escapism to inclusive celebration of identity, designers used their platforms to comment on the world in a well-thought-out, artful way."
—Ali Webb, Gallatin junior