When Theater Becomes More Than the Stage
Apr 6, 2017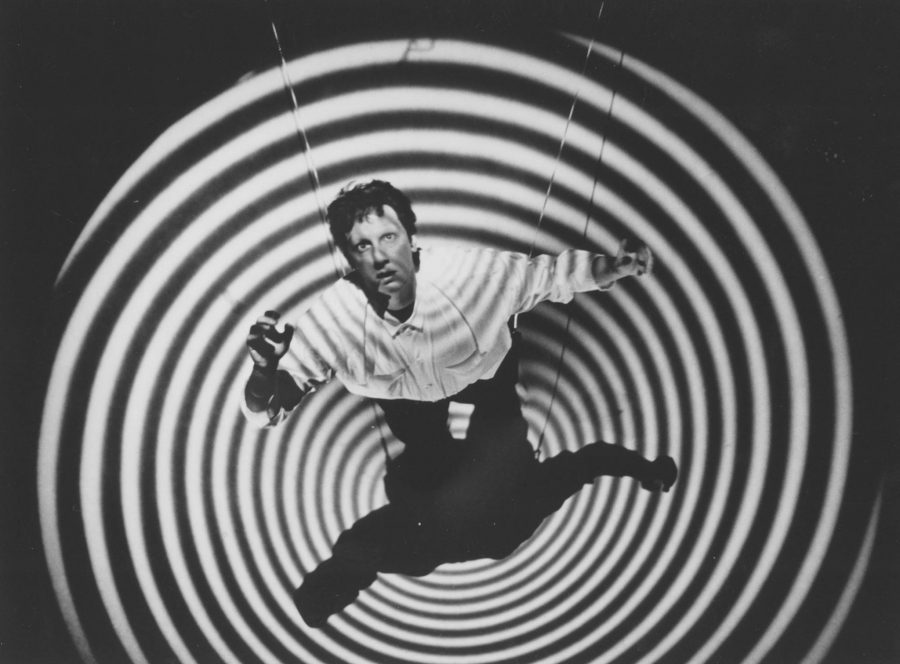 As the world grows increasingly aware of intersectional identities, art too is shifting away from binary models for everything from gender to politics, and is no longer satisfied with singular categorization. Theater, at the heart of New York, has seen a shift in form from traditional proscenium musicals and plays — and though those are still widespread, works are springing up that fuse theatre with other mediums.
A softer example of this interplay exists in the fall's tour-de-force fun of "Oh, Hello" on Broadway. The entire show was built on a skit from comedians Nick Kroll and John Mulaney that grew into something more. It was a glorified late-night bit that got some footing and became a sensation. Funny plays aren't a new concept, but this was no ordinary funny play. It was two very funny people having an absolute blast onstage with inside jokes, stabs at theatrical convention and a new celebrity guest every night. In a lot of ways, it shouldn't have worked, but it really, really did.
Further afield, however, are the even murkier waters of theater —installations and performance art.
Celebrated French-Canadian theater-maker Robert Lepage's autobiographical one-man show "887" defied categorization as theater at BAM in March with its use of extraordinary multimedia involvement. The spectacle contributed to the show's narrative of growing up in the linguistically divided Quebec City. Lepage used many props — everything from intricate models of his 887 Murray Ave. childhood home to detail his neighbors, who came alive through projections, to his own phone to take live video of different pieces of the action that were projected for the audience to see. The production emblematizes not just the kind of theater that Lepage is pioneering, but also a universal shift in what counts as theater.
This fusion of styles is not without bumps in the road. Notably, during Cirque du Soleil's Broadway debut last spring, New York proved less eager than its Sin City counterpart to welcome the circus with open arms, and the show will close this month. But the attempt was there, and it is important.
Non-traditional theater spaces are also starting to take center stage. St. Ann's Warehouse, a tobacco warehouse-turned-theater destination for theatregoers and makers alike, recently hosted the conclusion to the Donmar Warehouse co-production of William Shakespeare's "The Tempest," which is set at a women's prison. The in-the-round production literally locked the audience in, adding impact to the already dripping-with-meaning production.
Meanwhile, the Park Avenue Armory on the Upper East Side "is dedicated to supporting unconventional works in the visual and performing arts that need non-traditional spaces for their full realization, enabling artists to create, students to experience and audiences to consume epic and adventurous presentations that cannot be mounted elsewhere in New York City," according to its website. Its current mounting of the O'Neill classic "The Hairy Ape" uses this non-traditional space to its full advantage, with a soundscape that surrounds the audience and a set that rolls in conveyor belt style with sterility and impact. Director Richard Jones brought the staging from the United Kingdom. The massive space breeds possibility in its unlikelihood. It seems fitting then that Lepage himself will bring his next work there later this year.
But where would a discussion of testing theatre and its limits be without mention of its not-so-distant cousin, performance art? MoMA defines performance art as "usually [consisting] of four elements: time, space, the performer's body and a relationship between audience and performer. Traditionally, the work is interdisciplinary, employing some other kind of visual art, video, sound or props."
Experimentation over stories is the centerfold of this art-form. There is no better poster-woman for this genre than Marina Abramovic. The Serbian performance artist's pivotal works have brought the form into popular culture, particularly with her 2010 exhibit "The Artist is Present," which became the subject of a 2012 documentary of the same name. The exhibit looked back at her work as an artist and was punctuated by the titular piece in which spectators got the opportunity to sit across from Abramovic and share an exchange. This art relies not on a plot but a concept and shared humanity.
What's most fascinating about the implementation of multimedia in non-traditional spaces and the cross-pollination of artistic mediums is that though it may feel new, it really isn't. Concerts are a tried and true tradition that revolve around theatrics and high production value. You don't go to Lady Gaga just for her — you go to see the spectacle of it all. Her 2017 Super Bowl performance was not just a half-time show but a historical moment, especially given the political climate and the American-ness of football. This all invites a new blending of mediums — which again, really isn't new at all — art and politics. The possibilities are endless.
Traditional theater will remain present. Arthur Miller's and Tennessee Williams' plays won't die, but the form will evolve. It has to. Stylistic amalgams are essential to pushing the form forward. Art may imitate life, but in this vital moment, art may have to set the example for life to follow.
A version of this article appeared in the Thursday, April 6 print edition.
Email Rachel Ruecker at [email protected].