Dancing the Good Fight for Diversity
Apr 6, 2017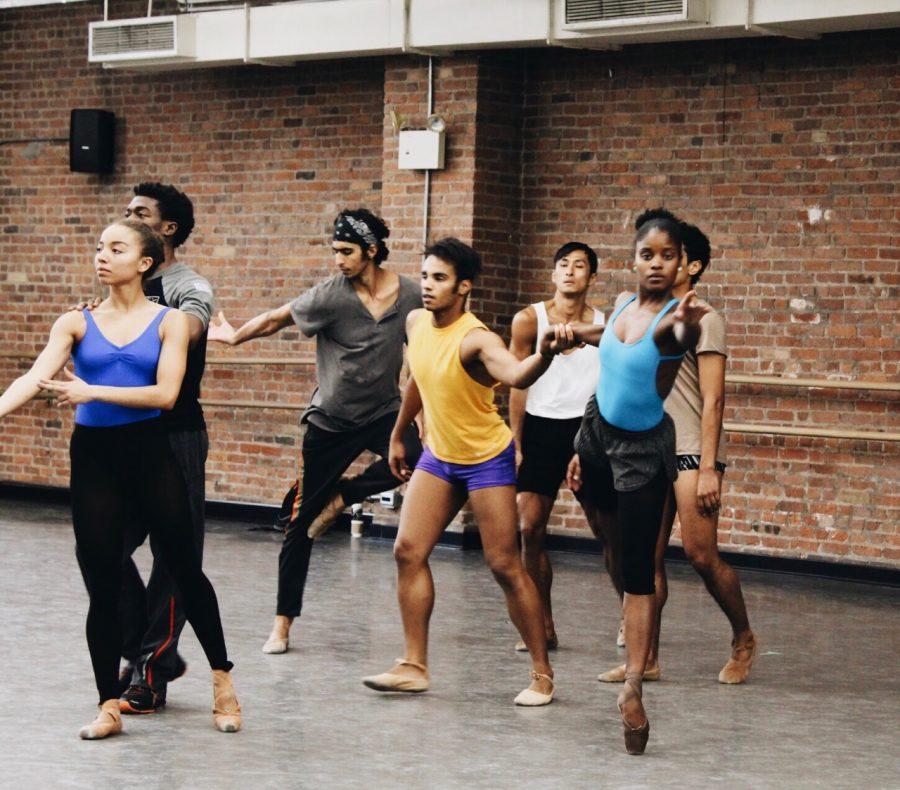 "Everything is beautiful at the ballet. Graceful men lift lovely girls in white." These lyrics, from the Broadway musical "A Chorus Line," perfectly encapsulate the grandeur of ballet — copious tutus, rosin-covered pointe shoes, the Sugar Plum Fairy, a corps of white swans. But hey, what about black swans? Considering the country's long overdue progressive push for diversity and equal representation, the ballet industry is still very monochromatic — in other words, white. Classical ballet and diversity have historically struggled to become unified, often existing in two separate spheres.
American Ballet Theatre's Misty Copeland, the first African-American woman promoted to the esteemed rank of principal dancer at ABT, is one prominent black swan challenging this issue.
"Ballet is a European art form, and you're used to seeing a certain type of person as a ballerina," Copeland said in an interview with ABC. "I don't look like a lot of the girls around me."
But one token principal dancer of color here and there is simply not enough. Copeland mentioned in an interview with E! News that small steps toward racial equality don't mean the tides have changed.
"Barack Obama [then] President of the United States doesn't mean racism has disappeared," Copeland said. "We have to be aware that the work never ends."
While Copeland's well-deserved promotion is a milestone for dancers of color, the numbers are still overwhelmingly white. Out of ABT's more than 90 dancers, there are only two African-American ballerinas joining Copeland. At Lincoln Center Plaza, the New York City Ballet's roster of almost 100 dancers features only two African-American ballerinas and one Asian-American ballerina — all three in the lowest rank of corps de ballet.
Among the country's leading ballet troupes, the spheres of classical ballet and diversity still grapple with unification. Tisch sophomore and San Francisco Ballet School alum Maxfield Haynes believes that intersectionality in today's foremost companies provides role models for young dancers.
"When a major dance company such as San Francisco Ballet opens up space for bodies of all race, class and ethnicity, a really beautiful shift can occur," Haynes said. "Ballet is probably the most imperial and traditionally white art form that has historically been reserved for a select class of individuals. When dancers such as Anthony Spaulding [African-American Soloist at San Francisco Ballet] are seen on stage portraying typically white roles, they open up the world for younger dancers of color to believe that it is possible to achieve at that level in a world that is so rooted in tradition."
The same city that boasts leading ballet companies like ABT and NYCB is also home to two of the most historically diverse companies in the ballet world — Dance Theatre of Harlem and Alvin Ailey American Dance Theatre. DTH enjoys a roster of 16 dancers, all of whom are people of color. Ailey — comprised of two companies — features 40 dancers, a majority of whom are also people of color. These companies evidence the critical and commercial success of integrating the seemingly opposing spheres of diversity and classical ballet.
Nicholas Rose, a member of Dance Theatre of Harlem, sees the company as a trailblazer.
"We are like no other company around," Rose said. "The legacy of being the first black classical company speaks for itself. We are pioneers of the 21st century, bringing diversity to the people. People love DTH, because the audience knows they are witnessing history in the making."
Jacoby Pruitt, a member of Ailey 2 — Alvin Ailey American Dance Theatre's second company — considered it an honor to dance with such a diverse company.
"Ailey's pioneering mission was to establish an extended cultural community that provides dance performances, training and community programs for all people," Pruitt said.
With progressive, inclusive companies like DTH and Alvin Ailey and dancers like Copeland at the forefront of ballet, more aspiring dancers are seeing themselves represented onstage — tiaras, tutus and all. Tisch sophomore Patrick Yeboah attributes the glacial yet growing diversity in the arts to the next generation of students and teachers.
"I think it is the teachers on the smaller scale making the difference, training the dancers of the future who may not fit into these molds," Yeboah said.
Many companies seem to agree and have started establishing community outreach programs, fellowships and scholarship funds to promote and support the next generation of diverse and talented dancers — ABT's "Project Plie," Miami City Ballet's "Ballet Beyond Borders" and "Ballet Bus," New York City Ballet's "Beauty of Ballet" and Pacific Northwest Ballet's "Dance Chance," to name a few. It is in these programs that  we will find our swan queens of every color to show that diversity and classical ballet should thrive together as one.
A version of this article appeared in the Thursday, April 6 print edition.
Email Ryan Mikel at [email protected].