Making it Easier to #SeeBuyWear
Feb 22, 2016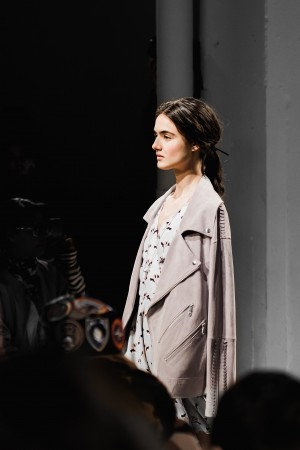 Michael Kors and Rebecca Minkoff both decided to allow buyers to get their fall lines as soon as their shows wrapped up. These two designers have revolutionized fashion shows. Interested customers no longer have to wait to purchase clothing and accessories, but can purchase looks straight off the runway.
Rebecca Minkoff started the campaign #SEEBUYWEAR which gives her fans the opportunity to purchase 70 percent of her line featured in her Spring/Summer 2016 collection. This is very unconventional considering designers debut their fall 2016 looks during this time in the year.
Rebecca Minkoff presented her line on Feb. 13 at Skylight Clarkson Square. She then put the items for sale on rebeccaminkoff.com. Immediately, the buyer could click on the #SEEBUYWEAR tab and view the accessories and clothes. Most items featured on the website are different bag styles, such as the cross-body, tote, backpack and saddlebag. In terms of style, Minkoff's collection has a 60s vibe with a mod girl inspiration. Fringes and floral patterns give her clothing a boho chic look. Keeping in line with the aesthetic, Minkoff's models rocked fringe bands.
Michael Kors provided customers the same runway to closet opportunity as Rebecca Minkoff did. Debuted on Feb. 16, Kors  Michael Kors's current line is made for the women who transcend seasonal trends. He hopes to see people wearing his fall/winter line in summer/spring. Kors inverted traditional season colors, applying pastels to winter styles and flowers for tweed. His line focuses on women who are "Ready to Go." Michael Kors put 12 of his looks in a capsule collection ready for purchase as soon as his show ended. They can be bought at his flagship store on Madison Avenue as well as his website.    
With designers such as Michael Kors and Rebecca Minkoff providing their customers with immediate access to their fashion lines, many other designers will follow suit. Burberry, Tom Ford, Banana Republic and Tommy Hilfiger have had great success with the #SEEBUYWEAR movement and more designers will join the movement. 
Email Ashley Arnold at [email protected]