International clubs at NYU
Oct 19, 2015
South Slavic Club
By Maddie Pazzani
New York City's diversity is a crucial part of connecting to home for the international students in the South Slavic Club, whose 15 core members have heritage tracing to Croatia, Serbia, Slovenia, Macedonia and Albania.
Vice President and CAS senior Anthony Filipovic was one of the group's founding members. Though he knew other students from his home country of Croatia, he said he wanted to create a community where people from Slavic countries, especially those who did not know any other Slavs, could feel at home.
"My Croatian friends and I wanted to create a space for students that come from a similar background, that share the desire of bringing a little bit of their home culture with them to NYU," Filipovic said.
The organization holds events like movie screenings, brunches and guest lectures with a connection to the club, including one about Hegel by a Slovenian researcher, to keep in touch with their heritage. Members of the group can also make trips to Euro Market in Astoria, Queens, and the restaurant Balkanika in Hell's Kitchen, to get their fill of food from home.
"Obviously New York — Queens even more so — is an extremely diverse place," Filipovic said. "There are known locales in Queens where I can find products from my home country, so I may not feel as homesick as if these resources were
not available."
---
Chinese Mei Society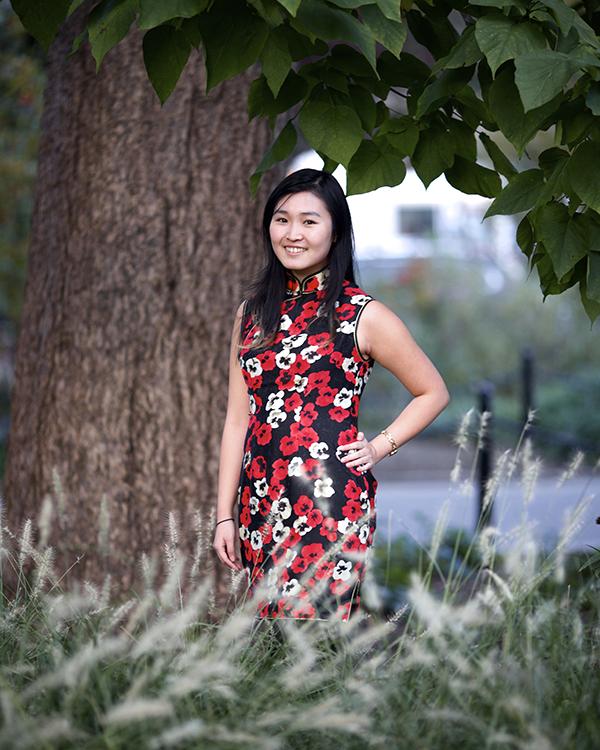 By Emily Bell
As Halloween approaches, the Chinese Mei Society is getting into the holiday's spirit with CMS Presents: Spooky Foods. The event lets students try traditional Chinese foods that might seem strange to American sensibilities, from chicken feet to fried grasshoppers.
CMS is best known for its food events, but when CMS was founded in 1988, it was an a cappella group. While there's no singing in CMS today, the organization hosts multiple events throughout the year designed to build community and spread Chinese culture, said president and Stern senior Michael Dong.
"Mei in Chinese refers to a plum blossom," Dong said. "That's an ideology that we still embody. Like the plum blossom, Chinese culture we hope will continue to bloom."
Members are a mix of international students from China, Chinese-Americans and students interested in Chinese culture. Co-president and Stern senior Jennifer Ho said even though CMS is labeled as a cultural club, they want to expand the community as much as possible, regardless of ethnicity.
CMS is also known for its annual spring charity event, Yuan. Each year, the money raised goes to charities like the China Care Foundation. The event features a fashion show and performers. CMS senior advisor and Steinhardt senior Emily Liu said Yuan is her favorite CMS event.
"I actually got to emcee for Yuan last semester and I think it was just a really fun experience getting the crowd riled up and everything and just watching all the performances and people just being very happy, makes me happy," Liu said.
---
Pakistani Student Association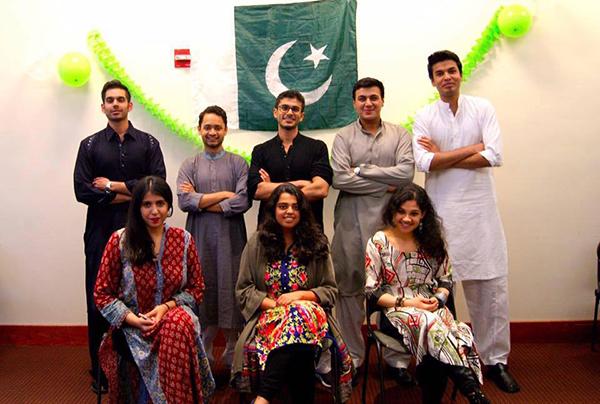 By Bryna Shuman
The Pakistani Student Association is one of the largest organizations on campus, with approximately 1,000 student members. While some members are international students from Pakistan and others are those with a Pakistani heritage, they all share the common goal of supporting and promoting awareness of Pakistani culture at NYU.
LS sophomore and PSA IT director Resham Elahi said the best part of the PSA is its accessibility for Pakistani students.
"For a lot of the international members, the PSA is a home away from home," Elahi said. "For others, it's a way to connect to their roots in a way they haven't been able to do so before."
The PSA tries to hold at least one event for members per month. One of the most popular events is the annual Spring Hungama, or "celebration." In conjunction with the Columbia University PSA, NYU PSA members choose a groom while Columbia members vote on a bride to participate in a traditional, though fake, Pakistani wedding.
The PSA e-board is also working on planning new events for PSA members to enjoy this year, including inter-school cricket matches with Columbia and an event with NYU's Indian Cultural Exchange where members can discuss similarities and differences between the two cultures.
---
Turkish Student Association
By Kavish Harjai
The Turkish Student Association at NYU tries to advance its main goals no matter the type of events it holds, said vice president and CAS junior Suheyla Cavdar.
"Our main goals and missions are to promote the Turkish culture, provide a supportive community for Turkish students at NYU, and build bridges of understanding between cultures," Cavdar said.
The club strives to be open to everyone, welcoming not only Turkish and Turkish-American students, but also non-Turks and lovers of Turkish culture. To maintain its mission, the club hosts various social and networking events.
The Turkish Student Association collaborates with other clubs whose cultures sometimes overlap.
"We celebrated Nowruz with the Afghan Students Association and Pakistani Students Association," Cavdar said. "We also took part in the Asian Heritage Month's Spring Festival."
At the group's social events, attendees are greeted with Turkish drinks and food that help enrich their cultural experience. The Turkish Student Association tries to support students who are originally from Turkey, giving them an open forum where they can discuss problems they are facing and how to overcome them.
Other than social events, the club hosts opportunities for students to network with Turkish professionals. During the 2015 spring semester, the organization hosted an event with accomplished Turkish-Americans such as NYU professor Selcuk Sirin, Huffington Post journalist Arzu Kaya Uranli, attorney Zafer Akin and environmentalist and entrepreneur Leyla Acaroglu.
The next networking event will take place in March and will include experts on Turkey and Turkish politics, specifically those who focus on women's issues.
---
African Students Union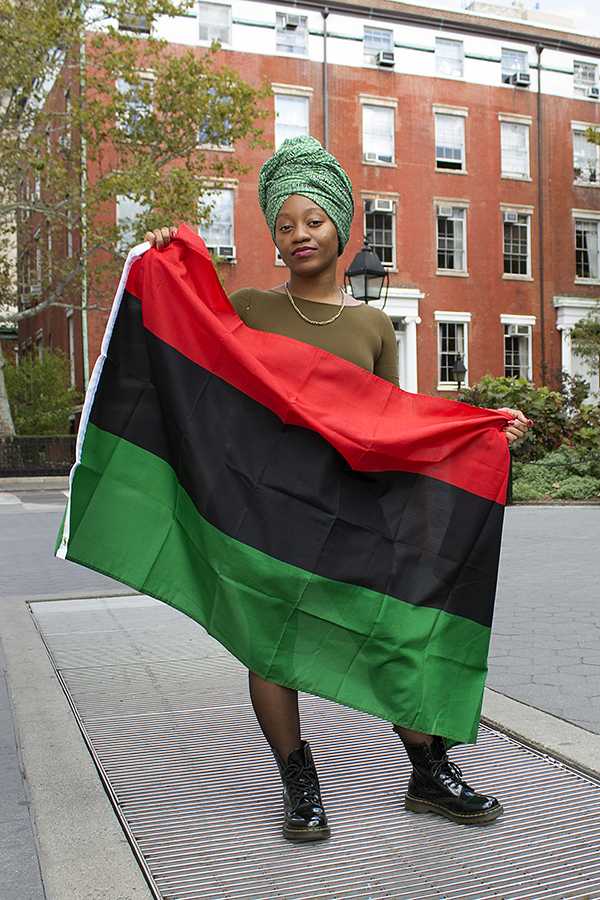 By Maddie Pazzani
Members of the African Students Union come from countries like Nigeria, United Arab Emirates, Ghana, Ethiopia, South Africa, Botswana, Rwanda and the United States. However, CAS sophomore and ASU president Chioma Nwama said there are nevertheless common bonds between them that create a solid community.
"The shared culture acts as a platform for members of the NYU community to relate to each other on a level that they may not normally be able to relate to their classmates or their roommates," Nwana said. "It's always nice to have people that understand you."
About once a month, the group hosts fashion shows, cultural nights, charity events or pre-professional mixers. Last fall during the Ebola crisis, the group hosted a Kick Out Ebola fundraiser to help areas affected by the outbreak.
When discussions turn to African economics, stereotypes or cultural appropriation, Nwana said the group's mix of international and American students provides for a range of perspectives, adding that living in New York City provides an environment where she can express her culture comfortably.
"It seems that people here are much more vocal about their heritage and less hesitant to share it with others, which allows me to feel the same way about mine," Nwama said.
---
Brazilian Society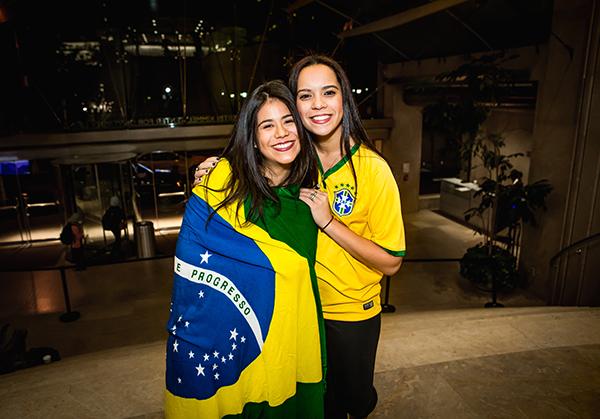 By Emily Bell
When CAS senior Stephanie Queiroz came to NYU, the Brazilian Society at NYU's table at Club Fest caught her eye. After finding out the society was inactive the next semester, she and six others decided to reinvigorate the club to help foster a Brazilian community at NYU.
"We were like okay, well this is our time to take initiative and bring it back, so that's what we did," Queiroz, now co-president, said.
The students formed a board, have been growing the society and planning events ever since. Queiroz currently leads the society with co-president and CAS senior Isabela Fonseca. Recently, they held a conference on the Brazilian entertainment and media industries on Oct. 10. Queiroz said about 150 people attended, including individuals not affiliated with NYU.
In addition to the conference and a panel discussion with Carlos Trostli and Claudio Silva last March, which Queiroz said were efforts to diversify the types of events they held, the society holds a range of events including viewing parties to support Brazilian soccer, dinners and general meetings.
Queiroz said the majority of members of the society are international students from Brazil, though there are Brazilian-Americans and a few people with no connection to Brazil. Although some native Brazilians know each other from home, Queiroz said the society is a place to meet new people and to enjoy aspects of Brazilian culture.
"I'm so glad that I found these people and found other people that were also interested in bringing back this community at school and on campus and to share it with other people because I think it's important," Queiroz said. "I would love for other people to be able to experience or catch glimpses of what we're about and what our culture is."
---
Hellenic Heritage Association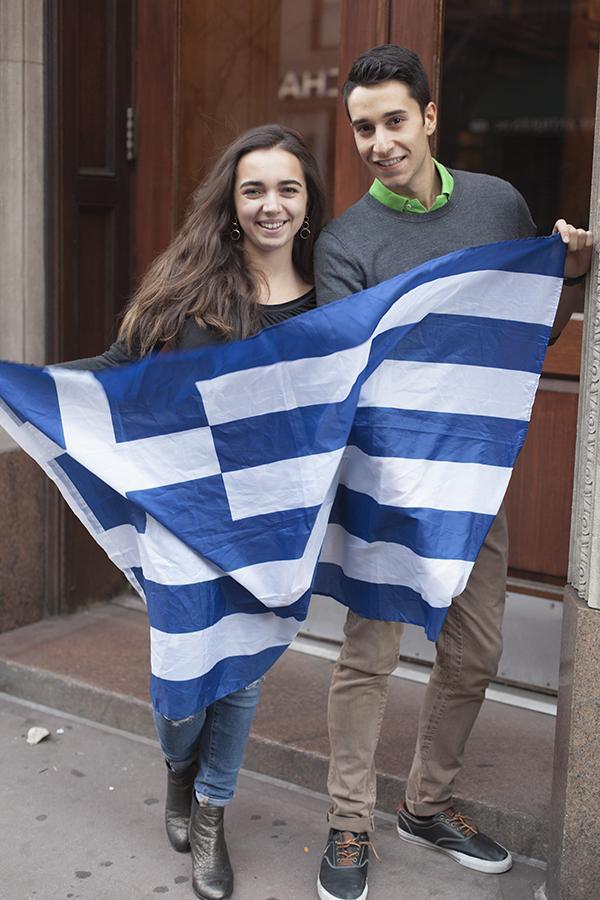 By Jonathan Keshishoglou
While the term "Greek Life" often refers to fraternities or sororities, there are entities on campus that bring together students with ties to Greece's history and culture. The NYU Hellenic Heritage Association is the focal point of these efforts.
While the HHA is open to all students, it mostly draws Greeks and Greek-Americans. Tisch junior Eugenia Efstathiou said while Greek and Greek-American students comprise the bulk of the club's membership, the HHA still attracts other students who want to learn more about Greek culture.
"We have had members that have no relation to Greece but enjoy Greek food or have been to Greece and have enjoyed the country's culture," Efstathiou said.
On the verge of its 35th anniversary, the HHA's goals are to bring students together through a Greek presence on campus and take advantage of New York's broader Greek side. They frequently host events, from food and film events to fundraisers for the Hellenic Relief Foundation, which provides support to those in the Greek economic crisis. Beyond this, they hold meetings every two weeks.
For Tisch senior George Maniadis, HHA co-president and native of Thessaloniki, Greece, the HHA was a connection to back home.
"I can be in touch with Greek culture and activities that I could not get in touch with in the United States, if not for the Greek club," Maniadis said.