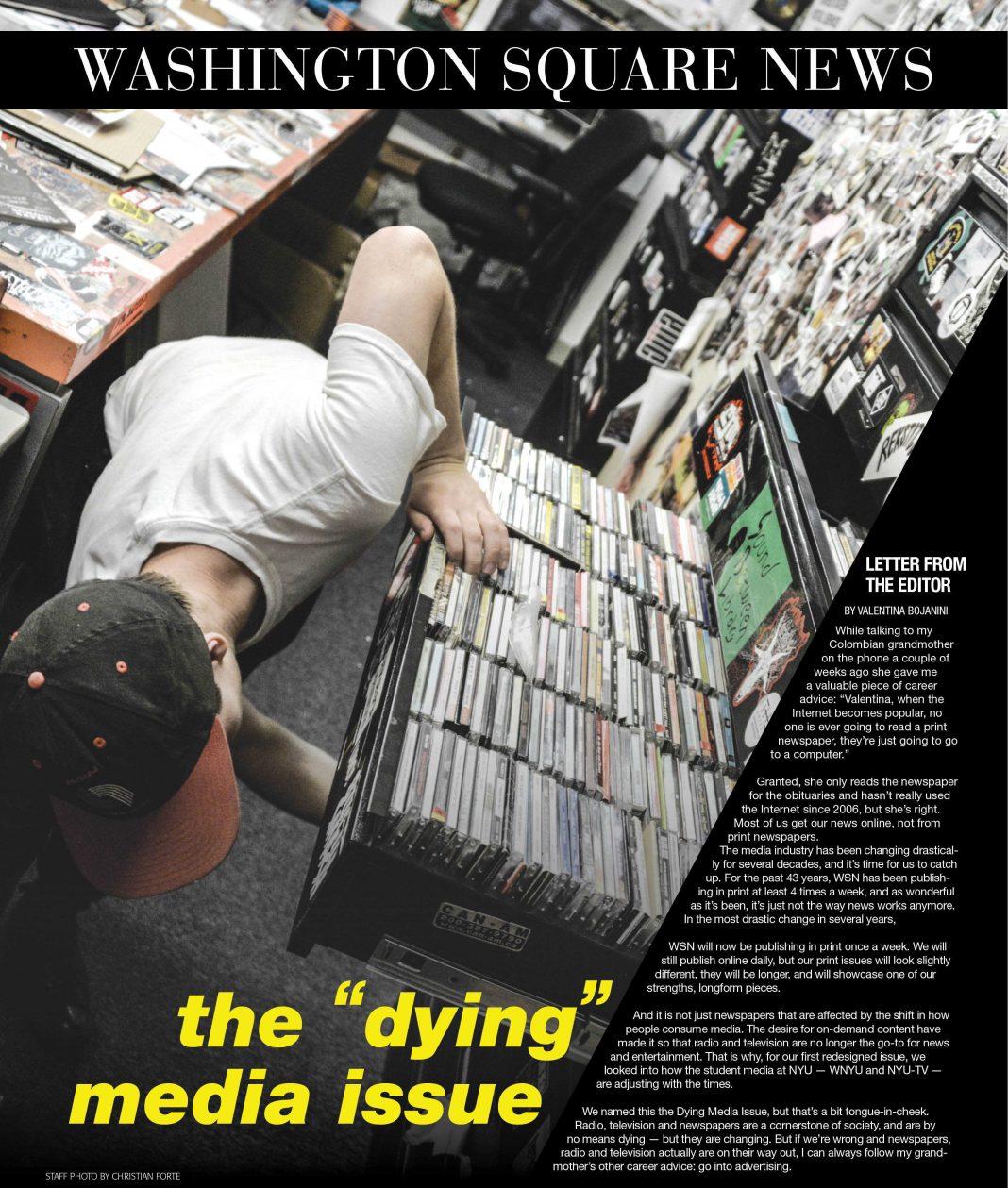 While talking to my Colombian grandmother on the phone a couple of weeks ago she gave me a valuable piece of career advice: "Valentina, when the Internet becomes popular, no one is ever going to read a print newspaper, they're just going to go to a computer." Granted, she only reads the newspaper for the obituaries and hasn't really used the Internet since 2006, but she's right. Most of us get our news online, not from print newspapers.
The media industry has been changing drastically for several decades, and it's time for us to catch up. For the past 43 years, WSN has been publishing in print at least 4 times a week, and as wonderful as it's been, it's just not the way news works anymore. In the most drastic change in several years, WSN will now be publishing in print once a week. We will still publish online daily, but our print issues will look slightly different, they will be longer, and will showcase one of our strengths, long-form pieces.
And it is not just newspapers that are affected by the shift in how people consume media. The desire for on-demand content have made it so that radio and television are no longer the go-to for news and entertainment. That is why, for our first redesigned issue, we looked into how the student media at NYU — WNYU and NYU-TV —  are adjusting with the times.
We named this the Dying Media Issue, but that's a bit tongue-in-cheek. Radio, television and newspapers are a cornerstone of society, and are by no means dying — but they are changing. But if we're wrong and newspapers, radio and television actually are on their way out, I can always follow my grandmother's other career advice: go into advertising.