The Arts Issue
November 6, 2014
The unthinkable happened in 1972 when the Equal Rights Amendment, designed to give women equal rights in the U.S. Constitution, passed both houses of Congress and went on to state legislation. For the amendment to pass, 38 states would have to ratify it by 1979. Thirty-five states did ratify the amendment by 1977. Things were looking up for feminist groups.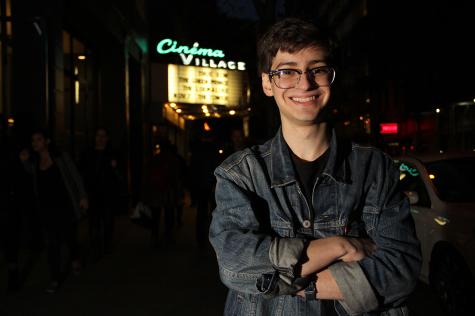 Then, five states went back on their ratifications. Even after the deadline was extended to 1982, there still were not enough states to ratify the amendment. Today, 22 years later, ERA pins are collecting dust; the Equal Rights Amendment cease to exist.
Nonetheless, this year has arguably been one of the most important years for feminism since 1972. Strangely, the reasons for that have nothing to do with congressional hearings or political figures. Instead, they have to do with an area that often goes overlooked when people talk about politics — the arts.
Of course, politics and the arts are never separated entirely. There is no shortage of examples to prove that point. But rarely are the two so closely intertwined to the point where, at this year's MTV Video Music Awards, Beyoncé performed in front a sign the size of a large billboard that read "FEMINIST."
In fact, this year's debates about feminism have been polarizing, and not just for the Jezebel crowd. Is "Gone Girl" the most overtly feminist mainstream film in years, or is it an "MRA fantasy," as my friend puts it? Does Nicki Minaj's "Anaconda" music video grossly objectify or boldly reclaim the female body?
The answers to these questions and many others about the attitude of mainstream entertainment toward women are not clear-cut. In truth, one Arts Issue is not enough to cover all of the feminist issues that permeate popular culture.
Through 2014 has so far been the year that feminism went mainstream (as far as arts goes, anyway), there has also been a wave of independent feminist art. This is nothing new. TV shows like "Girls" have been wrestling with issues of womanhood since their first episodes. Riot grrrl, a feminist punk movement, has been active since the '90s.
What is new is the quantity of indie feminist art, and the fact that it's hitting the public consciousness. "Transparent," Jill Soloway's new show for Amazon, has been praised as one of the best shows of the year to date. To think that a show created by a woman would be critically lauded in a sea of male-oriented television would have been inconceivable even five years ago. Meanwhile, in the literary world, Donna Tartt won the Pulitzer Prize this year for her 774-page epic "The Goldfinch." The other two finalists were men.
If all this is any proof, they show that women and feminism have come a long way since 1982 without the establishment of an ERA. The arts are just one example of that. Part of the reason this Arts Issue exists is to show some of the arts' shortcomings in this respect — it is obvious by now that the arts still have much work to do in portraying women and men equally. But another part is to celebrate feminism as it exists right now.
Above all else, this issue is proof that the arts have the power to both reflect and change the world. It might be a while before U.S. politicians begin talking about the ERA again. But until then, the arts are bringing women closer to equality.