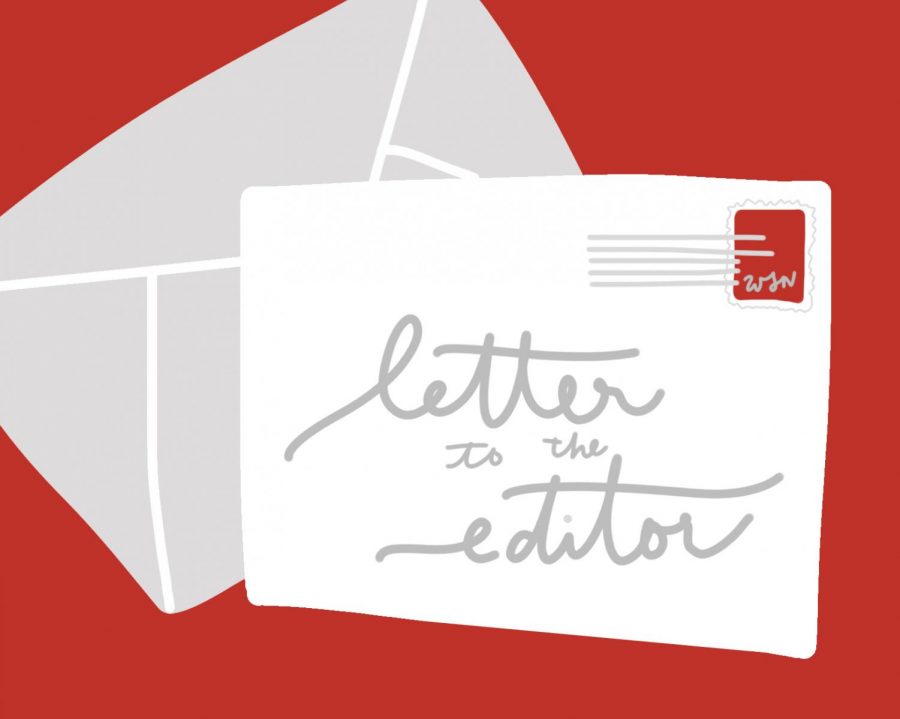 Echo Chen
Dear Editor:
Kayla Hardersen's recent article, "Swastika found outside NYU building last week", and the subsequent op-ed "Opinion: NYU, be more vigilant against antisemitism" highlight a disturbing statistic: reported antisemitic incidents have increased by 275% between January 2021 and January 2022, with which we are all too painfully familiar. NYU has a number of initiatives to combat antisemitism on our campus and we want to reinforce the importance of these efforts at this critical moment, as well as note areas for possible next steps. 
The University's strategy entails both swift reactions to events like these when they occur, as well as longer-term proactive initiatives.Below are just a few examples of the kind of training, programming, opportunities, and various points of contact that the University provides.
Responding to and combatting discrimination and antisemitism
Any student who has been the victim of antisemitism can seek help and guidance from any of a number of University offices: the Center for Global Spiritual Life, the Bronfman Center, our Dean of Students, or the Bias Response Line.
The Department of Campus Safety investigates any report of hate crimes and refers to the proper City or State authorities.  Additionally, the Office of Student Conduct and the Office of Equal Opportunity investigate allegations of violations of NYU's nondiscrimination and anti-harassment policies, which prohibit discrimination and harassment based on religion, ethnicity, and national origin among other protected classes. Members of our community can make reports of violations of these policies to these offices. 
Trainings are offered to all student leaders and the larger NYU community to combat discrimination and antisemitism. Cultivating Beloved Community, the Office of Global Inclusion's Toolkit for Navigating Difficult Conversations Related to Diversity, Equity, Inclusion, and Anti-Racism, and Jewish Ally Zone are all resources to combat discrimination and raise awareness around these issues. 
NYU's Center for Global Spiritual Life is currently in the process of hiring a Special Advisor of Spiritual Life Programming and Religious Discrimination.  
The staff at the Wellness Center is always available to provide counseling and assistance; when they receive a report, they reach out to any student who has been affected by an incident.  
NYU's Center for Global Spiritual Life stands ready to create processing spaces or host vigils in response to antisemitic attacks in New York City and around the world, and most recently held one for the synagogue hostage crisis in Colleyville, Texas.
Working closely with organizations such as AEN and Hillel International, NYU, through regular meetings and staff trainings, draws on the outstanding support offered by these organizations to amplify our efforts to be a national and international thought leader as it relates to antisemitism.
Focus on programming and support for Jewish students and multifaith activities
The Bronfman Center provides the full range of Jewish life services, including Shabbat services, holiday celebrations, the Jewish Learning Fellowship, community-service opportunities, and accessible options for meeting with staff on a confidential one-on-one basis.
NYU's Religious Accommodations System helps students navigate the  University Calendar Policy on Religious Holidays and work with their professors to arrange the academic accommodations they need in order to meet their religious obligations and observances.
Cultivating and Supporting Multifaith Activities by working with the Bronfman Center for Jewish Student Life at NYU and NYU's Center for Global Spiritual Life, creating a host of multi-faith programs, including the Student Multifaith Advisory Council and the Spiritual Wisdom Fellowship, among others.
Offering a minor in Multifaith and Spiritual Leadership (through a joint partnership between Wagner School of Public Services and the Silver School of Social Work). Courses include Multifaith Leadership in the 20th Century; Shaping Change: Spirituality, Service, and Social Justice; and Radical Insight: Global Social Justice and Nonviolent Peacemaking.
NYU's global network offers students the unparalleled opportunity to explore a range of courses and co-curricular offerings, that include studying Hebrew and Arabic in our Languages and Cultures of Israel course in Tel Aviv, taking a Modern Jewish History course in Prague or taking the class, History of the Jews in 20th Century Europe in a networked course between Florence and New York, among others.
Looking ahead
The important path forward now is for all of us on campus to collaborate and share best practices on how to fight antisemitism. Possible areas of inquiry could include: optimizing the Bias Response Line; building bridges between Campus Safety and the community; and ensuring our trainings are responsive to current needs.
The roots of antisemitism and other forms of hatred are ancient; combatting the scourge of this hatred remains an ongoing struggle and requires a collective vigilance. 
We will have an event in March to discuss these efforts and more – please sign up for the Global Spiritual Life newsletter to receive further details.
Collectively,
Tzivia Appleman, NYU Student Government Assembly Alternate Senator at-Large representing Jewish Students and Women of Faith
The Executive Committee, NYU Student Government Assembly
Melissa Carter, Senior Director for Global Spiritual Life and Head of Mindfulness Education and Programming for MindfulNYU
Lisa Coleman, PhD, Senior Vice President, Global Inclusion and Strategic Innovation 
Allyson Green, Dean, Tisch School of the Arts
Linda G. Mills, Vice Chancellor and Senior Vice Provost for Global Programs and University Life 
Rabbi Yehuda Sarna, Executive Director, NYU Bronfman Center