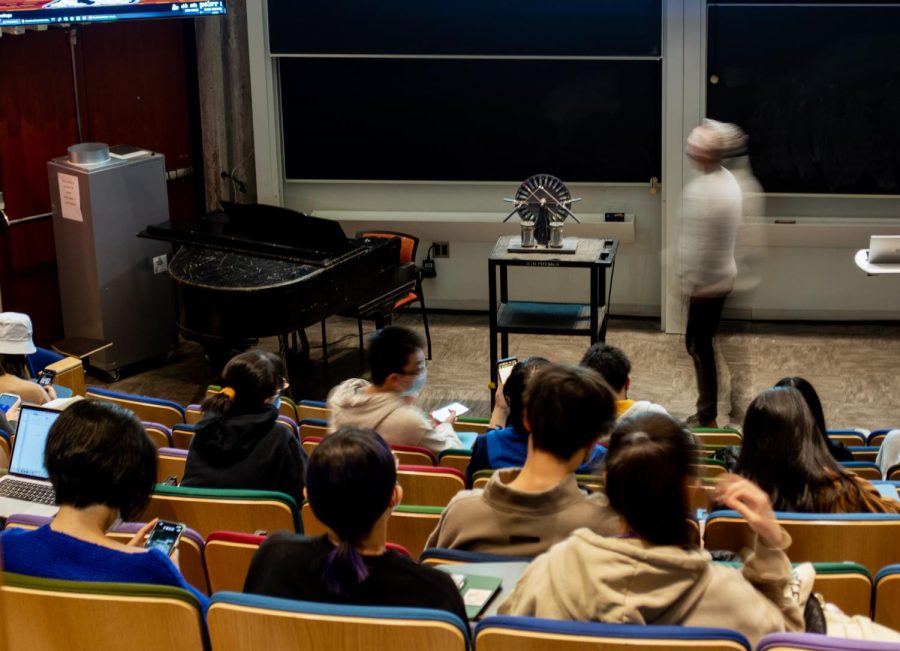 Manasa Gudavalli
The spring 2022 semester will be held in person as previously planned, NYU announced in a Jan. 12 email to the community. According to university leadership, high vaccination rates, a booster requirement and existing COVID-19 safety measures drove the decision to allow students and faculty to return to campus.
"Our decision-making continues to be shaped by the safety and welfare of the NYU community as we aim to fulfill our academic mission and meet our responsibilities to students," the email reads.
University leadership said that schools, departments and faculty should allow for students to attend their classes remotely or through alternative methods due to the spike in cases of the omicron variant. The university previously moved all January classes online following a surge in COVID-19 cases on campus and in New York City.
"The Omicron variant presents new challenges that will require a good deal of flexibility on all our parts," the email reads. "This will be particularly true in the first couple of weeks of the semester, when students, faculty, administrators, and staff may be facing difficulties returning to campus or (in the case of students) resuming in-person classes on time, and our NYU community will likely experience high case counts that are consistent with trends in NYC."
In New York City, 28,632 new cases were documented on Tuesday, Jan. 11. New York state reported a 73,546 daily average — one of the highest rates ever detected since the pandemic began. The most recent testing data from NYU shows an 18.29% positivity rate from COVID-19 tests conducted between Dec. 27 through Jan. 2.
!function(){"use strict";window.addEventListener("message",(function(e){if(void 0!==e.data["datawrapper-height"]){var t=document.querySelectorAll("iframe");for(var a in e.data["datawrapper-height"])for(var r=0;r