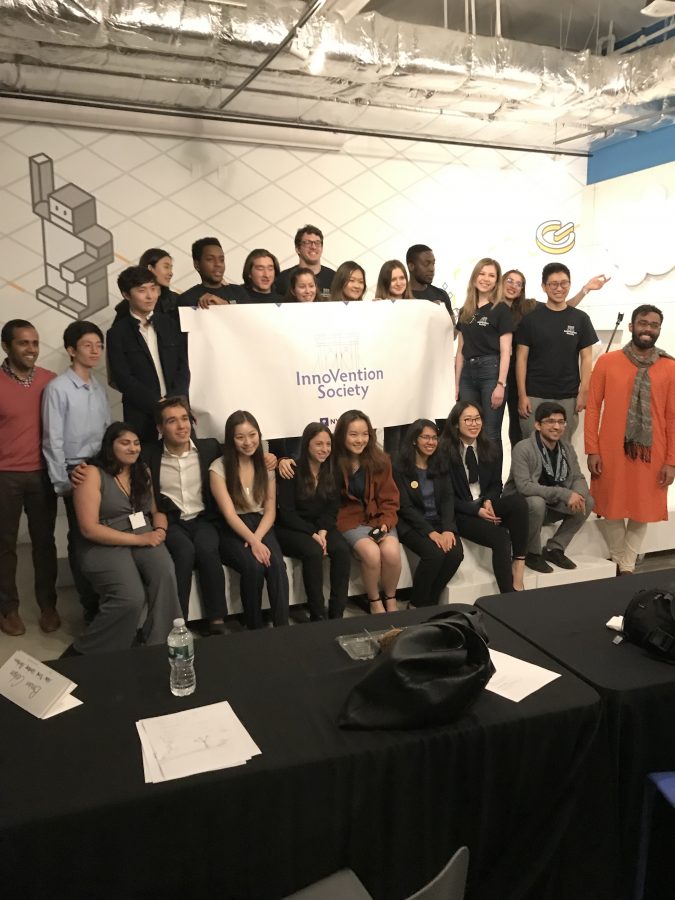 Jesse Jimenez
The InnoVention Society hosted an event on Thursday at the Tandon School of Engineering where six teams of student entrepreneurs pitched their business ideas to a panel of four judges in a Shark Tank-style competition. GigFinesse, a startup that connects musicians to venues, took home the $20,000 top prize.
The InnoVention Society is a club that seeks to help students launch startups by providing mentors, startup competitions and other resources.
CAS Senior Mir Hwang is the CEO and founder of GigFinesse. For him, winning presents a chance to promote his business.
"It's really all about just getting my company recognized," Hwang said. "At the end of the day, I really enjoy making these connections in the industry."
On GigFinesse, musicians can create profiles that detail the genres of music they play, their availability and ratings from past venues. Venues are able to post time slots and types of artists they are looking for.
Hwang believes that his platform can give aspiring musicians more autonomy.
"Usually you have to go through booking agents, which act as gatekeepers in a way," Hwang said. "This removes the middle man and gives the power back to the musicians."
The annual event is part of a larger program organized by the InnoVention Society, in which young entrepreneurs can seek professional support in their startups. After a selective admissions process, 12 startups are chosen for a 12-week process where they participate in workshops, meetings with mentors in the field and receive professional support.
At three points throughout the process, the entrepreneurs must pitch their ideas as they did Thursday evening. Nine teams make it to the semi-finals and six to the finals, where three are eventually selected as winners.
InnoVention Society president and Gallatin senior Tim Nugmanov said that many of the startups have gone on to be successful, including Statespace, an online platform that analyzes gamers' performance in E-sports, which Nugmanov says now has around 500,000 users.
Students had eight minutes to present their ideas to a panel of entrepreneurs and business owners and an additional eight minutes for questions.
"[The questions were] nerve-wracking," Hwang said. "I enjoy the questions because they can make me think of things about my company I didn't before."
Other startups included second-place Flare Agent Inc., an online platform that simplifies real estate transactions, and third-place Woken, a web platform that helps aspiring professionals find careers they love. Second place took home $15,000 and third place won $10,000.
In total, $45,000 is awarded to the top three startups, with funding coming directly from Tandon, according to Nugmanov. Even though this is Nugmanov's third year as president, this year's competition felt even more important as he is graduating in May.
"I wanted to go out with a bang," said Nugmanov. "I've been organizing these for three years, and this is the best one I've done."
Email Jesse Jimenez at [email protected]