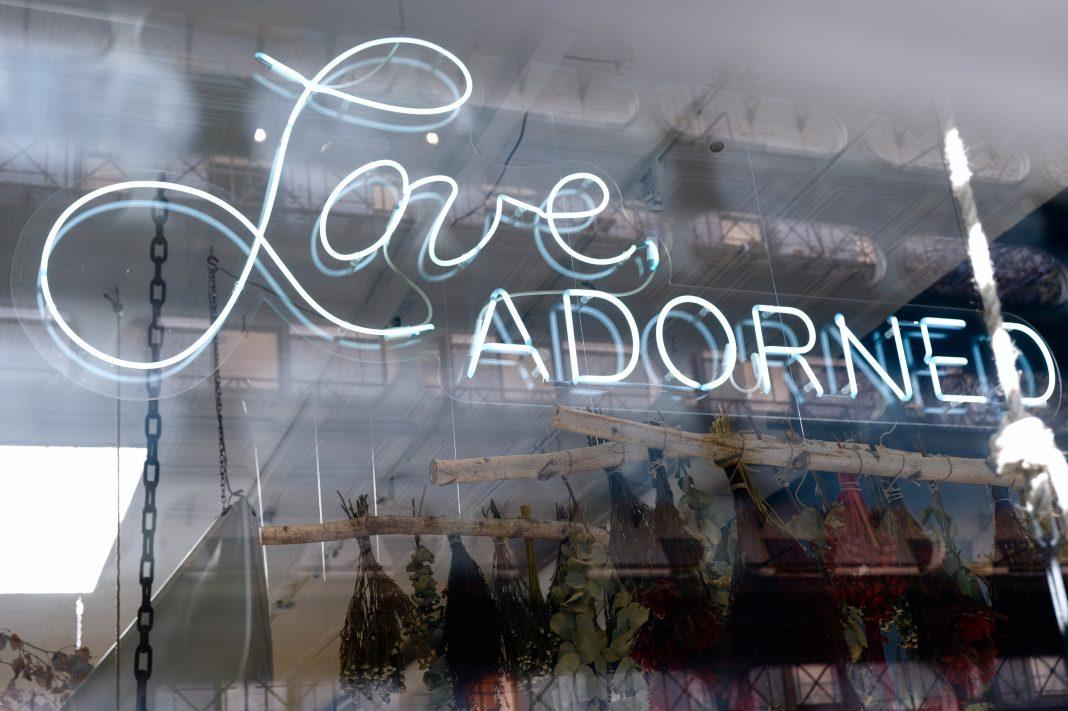 If you thought the start of April meant that ice season was over, think again. Load up on unique jewelry to complete your spring outfits from these six places near campus.
Awoke Vintage $
16 Bedford Ave.
This Brooklyn gem sells vintage jewelry staples, from thick gold hoops to quirkier pieces. You're guaranteed to find items that add instant elegance to any outfit. The best part? Most pieces are in the $20 range, making this spot as affordable as it is trendy. Also, if Brooklyn is too far, the store's Instagram account doubles as an online store.
Gorjana $$
298 W. Fourth St.
Nothing elevates an outfit like a few understated, yet elegant pieces of jewelry. And at Gorjana, you can find a plethora of just that. Minimalism is the move here with fine, dainty accessories that seem simple at first glance but add instant glamor. The Chloe Short Lariat necklace, a thin, gold piece embellished with occasional charms, pairs perfectly with a basic white shirt and some light-wash blue jeans.
Cloak & Dagger $$
334 E. Ninth St.
Not just a jewelry store, the East Village's Cloak & Dagger is the perfect spot to find any addition to your wardrobe. All items adhere to the neighborhood's classic boho look. The Vanessa Mooney Claudette earrings with a drop-down, black thread accent add instant whimsy, and the By Boe Glassy Orbit earrings offer a new take on your classic hoops.
Clay Pot $$$
22 Spring St.
For some, like Steinhardt junior Jane Kirby, simplicity doesn't cut it. She instead looks to Clay Pot for eccentric pieces from a range of different designers.
"They have great gold hoops and studs," she said.
The vibe is decidedly bohemian. Many of the pieces are adorned with outlandish stones and archaic-looking designs. One of their most unique items is Debbie Fisher's Ruby and Garnet necklace, a beaded chain with magenta stones dropping down the middle. Be watchful though; things can get pricey here.
Erica Weiner $$$
173 Elizabeth St.
Erica Weiner is another spot that sells jewelry across a variety of price ranges. The most expensive pieces are in its antique selection, which it collects from jewelers around the globe. CAS junior Lily Bilton says that Erica Weiner is her spot for simple pieces that can absolutely transform an outfit.
"I love their rings and necklaces," she said. "You can find a ton of items that are great quality and not super expensive."
The cashmere chain ring is one such piece. It combines rocker-chic with a minimalist finish, as does the Diamondz & Pearlz necklace with black nuggets.
Love Adorned $$$
269 Elizabeth St.
Love Adorned carries a range of delicate earrings to curated vintage pieces along with home decor items. Its pieces are on the expensive side, so look here for a piece you plan on rocking often. If you're looking to propose to the one, Love Adorned also has engagement rings so you can can adorn your loved one in diamonds.
A version of this article appeared in the Monday, April 8, 2019, print edition. Email Celina Khorma at [email protected]