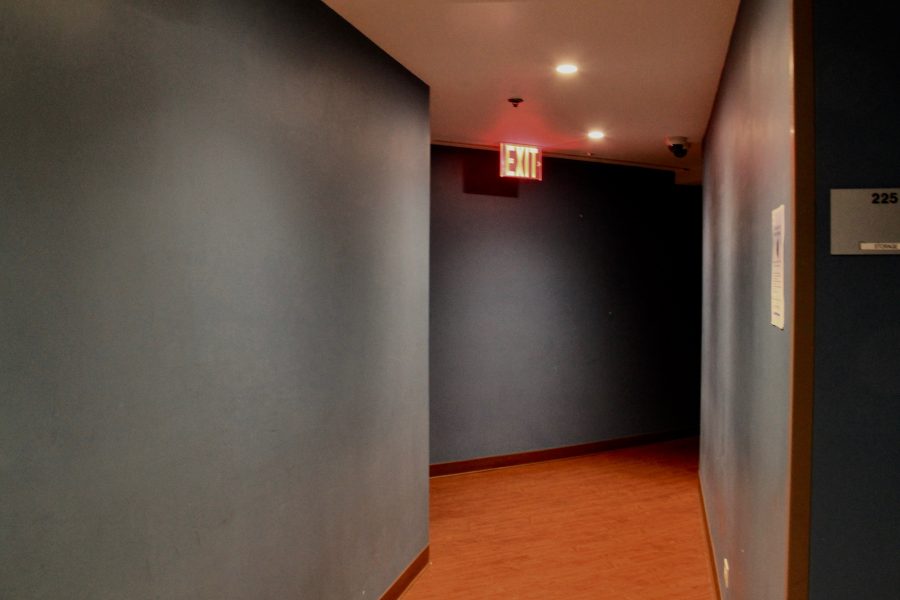 Alexandra Chan
From the infamous Brittany Residence Hall ghost to inexplicable dorm apparitions, ghosts and spirits have found a way to spook NYU students. This city doesn't sleep, and neither will you after reading these terrifying student ghost stories.
Right in time for Halloween, CAS sophomore Hillary Osei had a spooky encounter in Gramercy Green Residence Hall a few weeks ago.
"I woke up in my dorm in the middle of the night to find like this pale figure standing next to my bed," Osei said.
At first, she assumed it was her roommate.
"But then looked at the corner of my eye and I saw that my roommate was sleeping soundly on her bed," she said. "I looked again and the thing was still there."
After Osei blinked a few times, the spirit remained, so she had to figure out what to do next.
"I was going to tell the ghost to f-ck off, but I heard that you aren't supposed to talk to ghosts/spirits, so I sucked my teeth, turned my back towards the ghost, put my comforter over my head and went back to sleep," Osei said.
Founders Residence Hall may also be home to some spirits. Tisch sophomore Shayli Reagan had multiple supernatural experiences while living there last year.
"I had been hearing strange sounds at night and couldn't sleep," she said. "It was just impossible for me to feel comfortable at night. One night, I heard a creak and I noticed the door was partially open when I had closed it when I went to bed. But I shook it off and fell asleep for a couple hours. Later in the night, I woke up and the lights on my wall were not only turned on — when I had unplugged them — but they were also set on the flashing setting which I had never set them on a single time."
This would not be the first time Reagan experienced a haunting in Founders.
"A few nights later, when I woke up, my string of lights with photos attached were ripped off the wall somehow next to my desk, which if they fell naturally never would've been where they would've fallen," she said.
Dorm dwellers are not the only students with spooky stories. Tisch junior Caroline Hedrick reported feeling weird vibes in her apartment last winter, and recalled smelling sulfur in her kitchen when the haunting happened. She called in her roommate, who didn't notice the smell, but Hedrick decided to open the windows in the apartment to get rid of the scent. She asked her roommate to open her window, but her roommate told her that it couldn't be opened; even her dad and friends had been unable to get the window open in the past.
Hedrick went to bed, and heard a crash in the middle of the night. It sounded like her roommate had knocked her laptop off her bed, so Hedrick didn't think much of it.
"Coincidentally, this was around 3 a.m., which is when the veil [between the dead and living] is thinnest," Hedrick said.
In the morning, Hedrick's roommate asked her what time she came in and opened her window last night.
"It was wide open and all of the stuff on her windowsill had been knocked over," Hedrick said. "I was like, 'That's not funny, I never came into your room last night.'"
Hedrick's roommate was so freaked out that she "immediately burst into tears."
The roommates stayed in the apartment for the rest of the semester, but later moved out, partially because they believed the place had bad energy.
Lastly, the infamous Brittany Residence Hall ghost, Molly, spooked Steinhardt first-year Megan Claire. Allegedly, when Brittany used to be a hotel, Molly died in the elevator and continues to haunt the space.
"I was coming back from the penthouse really late, and I got in the far right elevator," Claire said. "When it got to the eighth floor the elevator shook and dropped, and stopped on the fifth floor. Nobody had called the elevator. It stayed there for a minute, the doors opened, closed, and then it went down to the second floor like nothing happened."
While Claire isn't superstitious, she couldn't ignore the freaky event.
"I definitely think the ghost had something to do with it, especially since the only weird encounters I have happen in that one elevator," Claire said.
A version of this article appears in the Monday, Oct. 28, 2019, print edition. Email Lauren Gruber at [email protected]