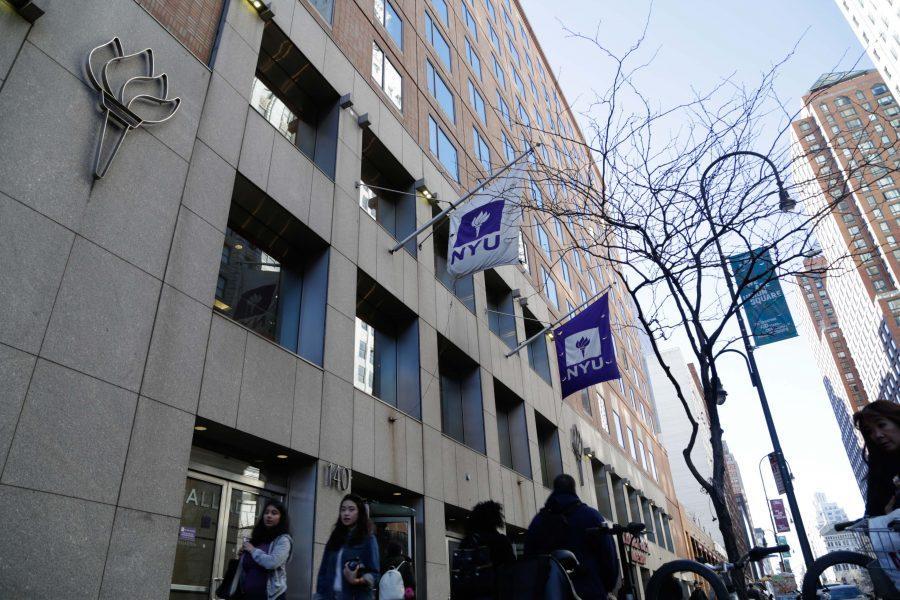 Polina Buchak
Sure, dorm living has its perks. The rooms are generally nicer than the average New York apartment, there's security, free repairs for air conditioning and leaky faucets, that luxurious free one-ply toilet paper and, most importantly, free HBO Go.
However comforting these amenities are, you can't throw a party in a dorm without facing consequences and for the same cost as a shared dorm bedroom, you could have your own bedroom in an Alphabet City apartment. Perhaps worst of all, there's the humiliation of having to sign in your Tinder hookup or Kyle from Bar None with your security guard at weird hours of the night. The disappointment in your guard's eyes when you don't know your guest's last name is definitely a mood killer. By junior or senior year, many students prefer the freedoms associated with renting a New York City apartment, so why do some stick with the same twin XL bed and strict rules?
Convenience is a major factor for upperclassmen who decide to stay in NYU dorms. Tisch senior Hayley Gruenspan lives in Greenwich Hotel Residence Hall, and cites the in-building laundry services, elevators, security and maintenance as her favorite things about dorm life. 
"New York City apartments are very difficult to hunt down, and super expensive," Gruenspan said. "Ultimately, through the dorms I get my own room in the West Village with full security for a cheaper rate — it's not a bad deal." 
Tandon senior Andrew Son expresses similar sentiments.
"The main reason why I decided to stay in an NYU dorm is because of the cost and location," Son said. "Just staying in the dorms saves me the trouble of having to worry about rent and other expenses." 
Conversely, University Residence Hall resident and CAS senior Viviana Tan cites the cost as one of the less appealing factors of dorm living, as well as having to move out during the summer. 
"Packing up and finding storage and moving into storage during or right after finals is always a hassle I wish I didn't have to deal with," Tan said.
Tan is from Singapore, so dorms are a low-stress housing solution. "I'm not here over the summer to go apartment hunting so it's easier for me to find housing via NYU," she said. 
Safety is also a salient factor in Tan's decision to stay on campus.  
"My parents also prefer that I stay in NYU dorms because of the stricter security," Tan said. "The fact that we have to tap in and sign visitors in reassures them."
Students under 21 might wait with bated breath for the day they don't have to worry about RAs policing their alcohol consumption, but NYU Residential Life's alcohol policy is lenient for legal students. According to the Residential Life Handbook, you can have alcohol in your suite (but not in common areas like lounges or lobbies). 
Students over 21 also must be prudent when it comes to their alcohol consumption, as they are not allowed to possess alcohol in the presence of underage students. But Tan finds that the alcohol policy is not too much of a hassle. 
"I'm cool with it, since not a lot of people stick by it anyway," she said. 
"I wouldn't say that the alcohol policies bother me at all," Son said. "I feel that the policies are fair. I also don't throw any parties in my room out of consideration of my [underage] roommate so there's no reason for an RA to report me for alcohol use in the dorm." 
For students who enjoy hosting parties, residential life may not be the best option, but the rules surrounding alcohol for legal students are fairly reasonable. 
While Son may be content with the alcohol policy, there are other things he'd like to change about technical aspects of residential life. 
"I would change the communication between us and Student Housing," Son said. "Over the summer it was a hassle to constantly check the housing portal — my account was bugged so I couldn't find out if I actually got the dorm or not — and having to make phone calls."
Gruenspan made similar remarks about student housing and the room selection process. 
"I wish seniors got some priority in housing," she said. "I know NYU is limited in housing and wants people to live off-campus in junior and senior year, but giving sophomores priority seems rather arbitrary."
The social aspects of living in a dorm can also be a hindrance for seniors. Gruenspan cites her annoyance with mandatory hall and BASE meetings. She acknowledges their function in building a community, but sees them as unnecessary. 
Tan, however, enjoys the communal environment of the dorms.
"It makes sure you get the chance to make new friends," she said. (Tan is still close with her first-year roommate.)
"There are times I wish I moved into an apartment to be more independent, however, I really do enjoy the idea of spending time with my roommate," adds Son. "Having friends who lived with me makes up the entire experience."
For the most part, convenience is the main reason why students stay in NYU dorms. The New York City apartment hunting process is stressful and competitive, while staying on campus with NYU's guaranteed housing offers a safer alternative. While those in search of a more authentic New York City experience may flock to off-campus digs, NYU dorms offer comfort and community during students' transition to adulthood.
Email Lauren Gruber at [email protected]