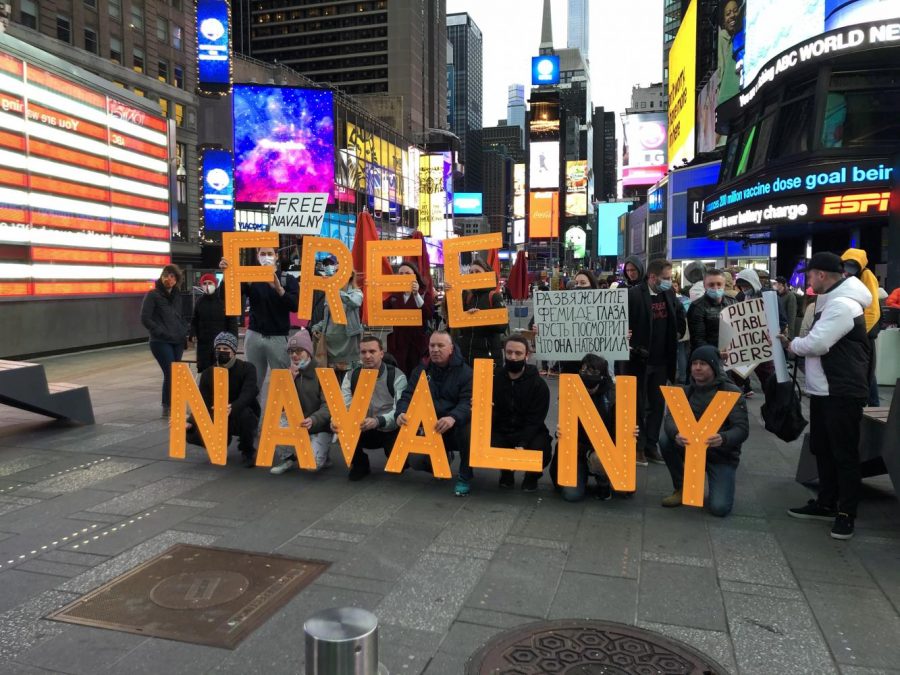 Finley Muratova
The Russian government's rights violations, censorship and police violence stopped being news a long time ago. The international community has adjusted to hearing about yet another opposition politician or journalist getting arrested, poisoned or shot dead. More recently, though, the Kremlin ventured into an uncharted territory and began targeting youth. This new form of oppression started with young activists and organizers getting imprisoned or threatened with expulsions from schools and colleges before it escalated. Enter DOXA Journal.
DOXA was founded by Higher School of Economics students in 2017 as an independent, student-led magazine covering current events, politics and HSE-related issues. The publication leans left on the political spectrum and criticizes the lack of democracy and persistent censorship under President Vladimir Putin's regime. This effectively puts a target on DOXA staffers' backs — the Kremlin doesn't like its critics. 
Having spent two years as a Washington Square News staffer, I've experienced the ups and downs of being a student journalist. Still, when I think of being part of a student publication, I fondly remember my time at WSN, from pulling all-nighters to work on lengthy features to going on mid-shift dumpling runs. I remember feeling it all, from excitement to frustration, from exhaustion to pride.
Yet, I've never felt fear as a student journalist. Not ever. But, of course, nothing's simple when it's done under a dictatorship like Russia. For DOXA staffers, fear became a routine part of their work. How could it not have, in a country with 58 journalists murdered in the line of duty? In the early morning hours of April 14, their fears were realized. 
Last week four DOXA editors were arrested when their Moscow office and apartments were raided by police. The arrested editors — Armen Armanyan, Vladimir Metelkin, Alla Gutnikova and Natasha Tyshkevich — faced criminal charges for allegedly attempting to involve minors in political unrest. 
This accusation stems from a video DOXA published in response to colleges threatening students for partaking in protests dedicated to supporting the imprisoned opposition leader Alexei Navalny. In the now-deleted video, the journal's editors urged young people to express their political stances freely and be unafraid of expulsion threats.
After a day in court, the four editors were sentenced to prohibition of certain actions for two months, an action clearly targeting their ability to work, given the magazine's left-leaning content that is critical of the current regime. 
The convicted editors aren't allowed to use the internet or leave their apartments for longer than one minute daily, among other limitations. Yes. You read that right. They can only exit their homes from 11:59 p.m. until midnight, inspiring the Instagram hashtag "#минутадоксы" or "DOXA's minute," dedicated to showing what can be done in the 60 seconds of freedom the editors were granted.
Additionally, Armanyan, DOXA's current editor-in-chief, will have to attend interrogation sessions five days a week until the end of his two-month sentence. 
"Of course I understand that these never-ending interrogations serve as a way to put pressure on me," Armanyan wrote in an article published on DOXA's website, translated to English by WSN. "I'll have to go there every day, until one day I finally tell them something [useful]. Fine, I'll go, I'm all for daily walks."
WSN believes the persecution of DOXA's editors to be a politically motivated campaign aimed at instilling fear in those who oppose Putin's dictatorial regime. Being a student journalist should be a learning experience and a time for us to grow professionally. Fear shouldn't even be on our radar of work-related feelings. We believe that Armanyan, Metelkin, Gutnikova and Tyshkevich deserve to practice their craft in an environment free of censorship and threat. It's hard to imagine these young people were doing the same kind of work we do at WSN, with our locations being the only real difference. In other words, it could've been our newsroom raided if we were the ones in Russia. 
WSN stands in full solidarity with DOXA Journal and the editors charged. From one student publication to another, we wish you strength in these trying times.
Email Finley Muratova at [email protected]