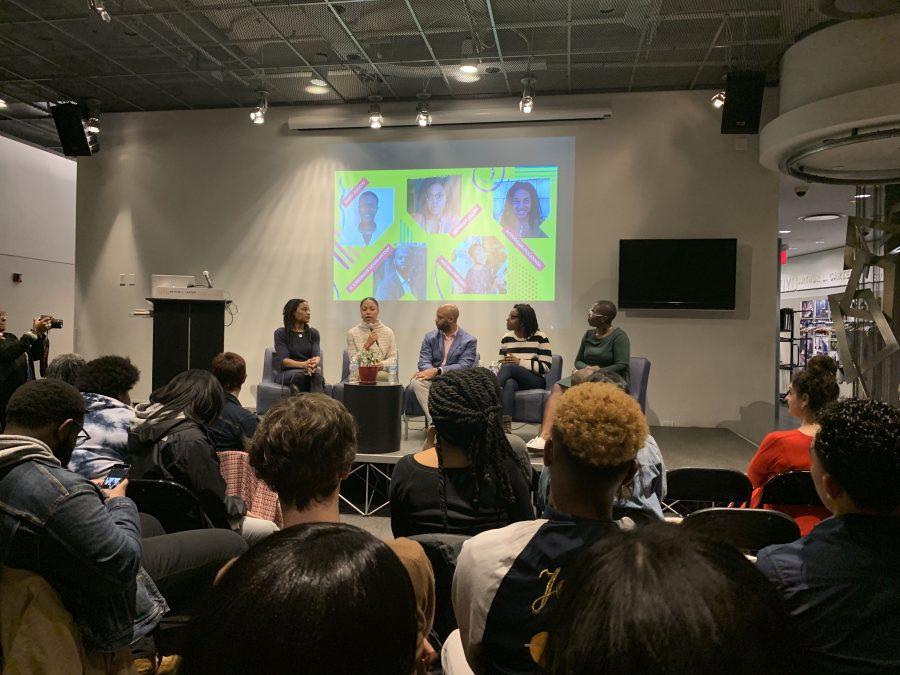 LS Clinical Assistant Professor Kaia Shivers read lines in the Yoruba language, with each sentence punctuated by a collective chant of "ashe," the Yoruba word meaning "so be it." This was part of the first event of the Black Experience in America panel series, entitled "The Black Millennial."  
This chant was accompanied by the sound of panelists pouring water into a pot and Shivers — who curated the series — ringing a handbell as she spoke. At the end, audience members shouted out the names of influential black people who have died, including Marcus Garvey, Maya Angelou and Trayvon Martin. 
Shivers performed a libation ceremony, a ritual pouring of a liquid, or grains such as rice, in memory of the dead, to kick off "The Black Experience in America" series. The series will feature weekly discussions during Black History Month and will cover an array of topics relevant to the black community.
"The idea was to get these four radically different topics and invite important people in the field or [those] who have a lot of experience, and then watch them have a conversation," Shivers said. "The discussion from people was 'Wow, we haven't had this in a long time, and this is so very necessary in this critical time in the United States.'"
The upcoming panels are titled "Afro-Latinidad in the African Diaspora," "Social Justice and the Criminal Justice System" and "The Black Aesthetic with Special Guests Sheril Antonio and Chyna Layne." 
LS sophomore Hunter Major, who attended the panel, emphasized the importance of spaces for conversation.
"When we take space — ourselves — to engage each other and everyone in conversation, that is how we make ourselves known," Major said. "I think spaces like this are incredibly sacred."
Shivers said her goal when curating the panel is to display the diversity of the black community.
"This event is designed to give people a platform to understand what that [diversity] looks like," Shivers said. "In the United States particularly, when it comes to black people, we're often viewed as monolithic —'oh, they're just black' — but we're so diverse."
Mariah Cameron is an alumna at the City College of New York who attended the event. Cameron said that an issue she sees with the current discourse surrounding race is that white people are hesitant to involve themselves in the conversation.
"The problem that I'm having is that black academics are like 'Well, we want to solve the issues that race is creating' and a lot of white people [are] saying 'Well, I don't want to step on their toes,'" Cameron said. "But that's not the problem."
Professor Shivers echoed Cameron's sentiment, encouraging every member of the NYU community to come and learn from the events.
"When you say something like Black History Month, I think a lot of people think it's an exclusive place or space for black people," Shivers said. "This is the time for non-black people to engage, so come and ask questions."
A version of this article appeared in the Monday, Feb. 10, 2019, print edition. Email Emily Mason and Brianna Zimmerman at [email protected]