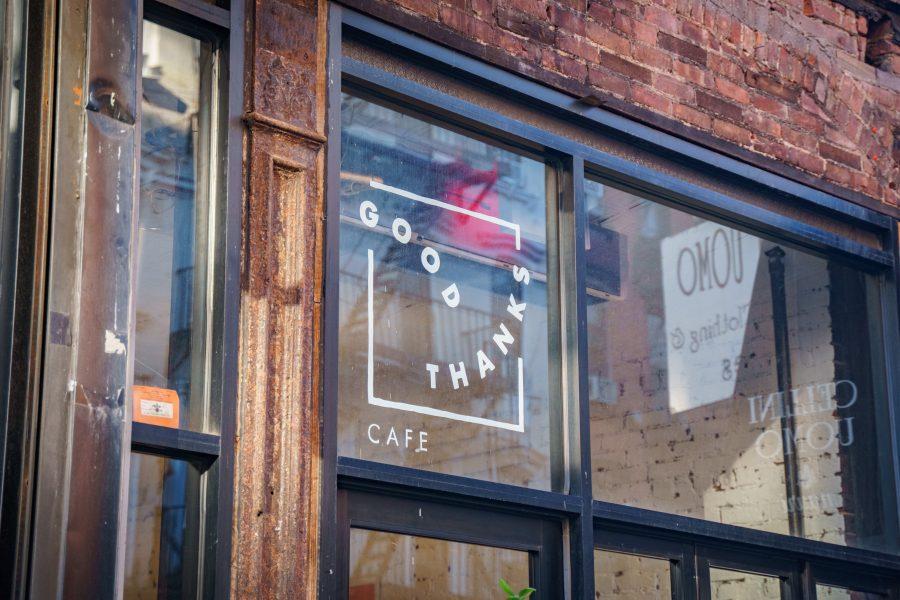 Tony Wu
While New York City sits under snow for most of the winter months, Australia is just heating up for summer. Though the cold weather has some of us feeling blue, the city's latest gastronomic trend has helped combat the blues that people may experience with such a drastic weather change. Who better than the Aussies to add some warmth to these upcoming wintry months?
Australian cafes seem to have become the new hotspot for New Yorkers seeking a somewhat healthy but slightly indulgent meal or snack during these cooler days. Two Australian restaurants in particular have been able to fully deliver on everything that one might expect: delicious food, incredibly friendly staff and a comforting yet aesthetically pleasing atmosphere.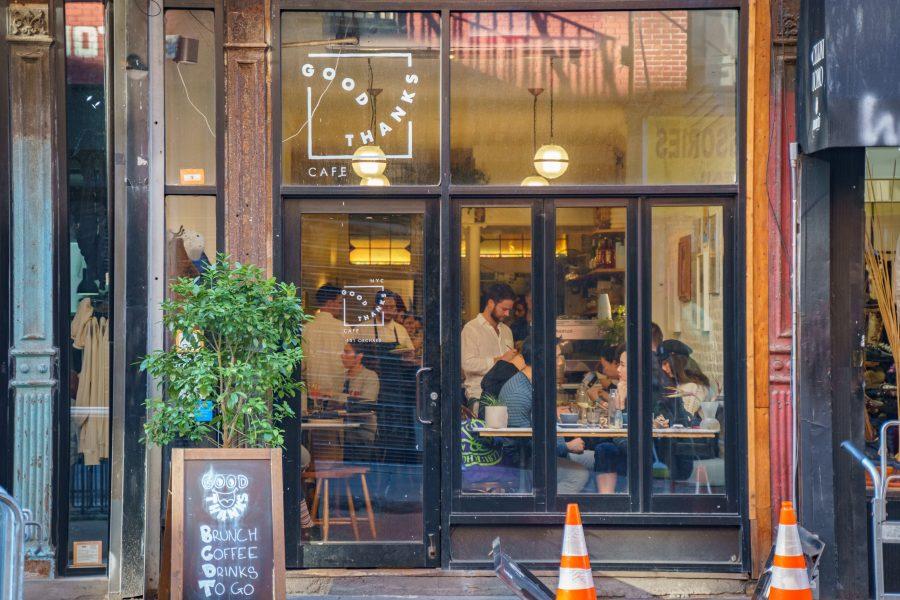 In the heart of SoHo, Ruby's Café offers a bright and airy sanctuary for a leisurely breakfast or lunch amid a much-needed break from one's shopping endeavors. The menu is diverse, making it the perfect spot for a group with varying tastes. Complete with a vast selection of burgers, sandwiches, salads, pastas and "brekkie" items, Ruby's Café can satisfy the pickiest eater while also pleasing that family member or friend who couldn't care less about the food's nutritional value.
The kale salad was delicious but heavy. The crispy quinoa added a satisfying crunch. It was even more delicious with a side of avocado — it made the dish more substantial and also provided a dose of healthy fats. As a sharable side, the roasted brussels sprouts were good and slightly sweet, but they could have been much better had they been crispier. This dish had a funky acidic and sweet element which rendered it unique in comparison to traditional roasted brussels sprouts. The pasta dishes looked heavenly. Though I did not order any pasta, several tables around me did. Each dish was colorful and satisfying to look at, especially with the extremely generous pile of grated parmesan cheese that crowned some of the customers' glutenous meals.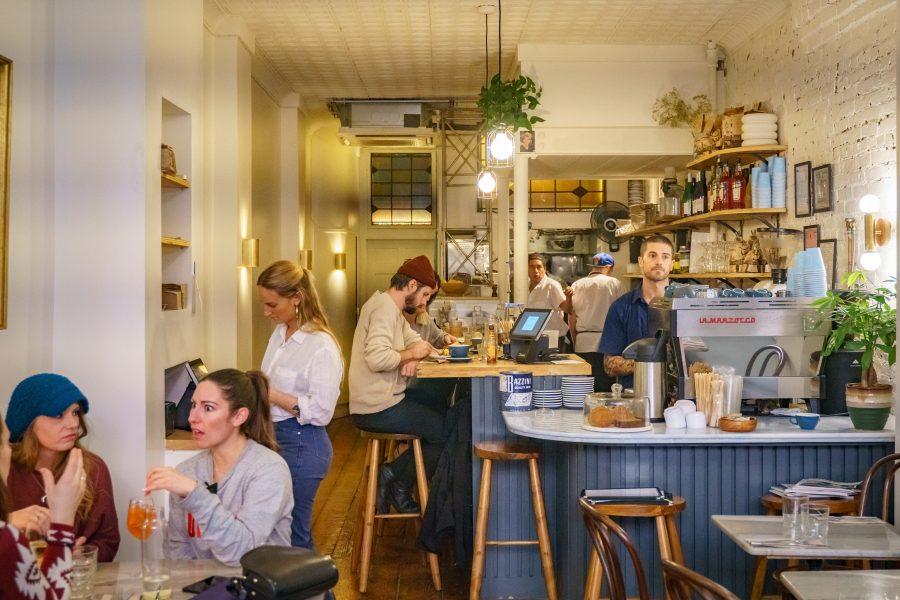 A more homey and genuine Australian cafe, Good Thanks is located in the Lower East Side, just a few doors down from Russ & Daughters Cafe. The staff here was refreshingly genuine, kind and attentive. There were some Aussies at Ruby's, but it seemed that everyone working here was an Aussie. The stereotypical Australian friendliness definitely showed more so than at Ruby's.
The food at Good Thanks is absolutely delicious. It is not fussy, but everything is made with the utmost care and is presented in a way that resembles an unpretentious piece of art. The micro greens that adorn the seasonal fruit bowl — which comes in a beautiful shallow wooden bowl — as well as the perfectly poached eggs on the avocado toast, are but one example of the thought put into each dish.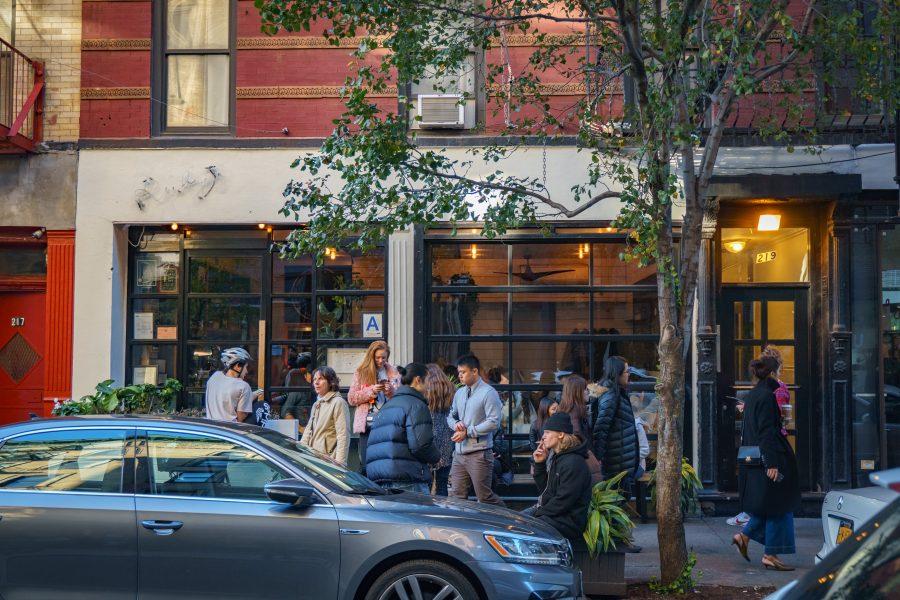 The small wooden tables, ceramic plates and quaint carafes of lemon water all add to the warmth and coziness one feels upon entering. But, Good Thanks is not just another trendy cafe that mindlessly grasps onto fleeting crazes hoping to stay afloat in New York City's culinary battlefield; the cafe is authentic and genuine. It takes no shortcuts and ensures that everything — from the flavor to the atmosphere to the presentation — is executed mindfully and purposefully. The staff treats customers like old friends, but a strong familial-like bond is evident among the staff members themselves.
The congenial atmosphere is reason enough to visit this Lower East Side gem, but the food is also truly impeccable. All the egg dishes were delicious. I ordered two poached eggs with avocado and smoked salmon. The salmon was not overpowered by salt while the avocado was perfectly ripe and the eggs deliciously jammy.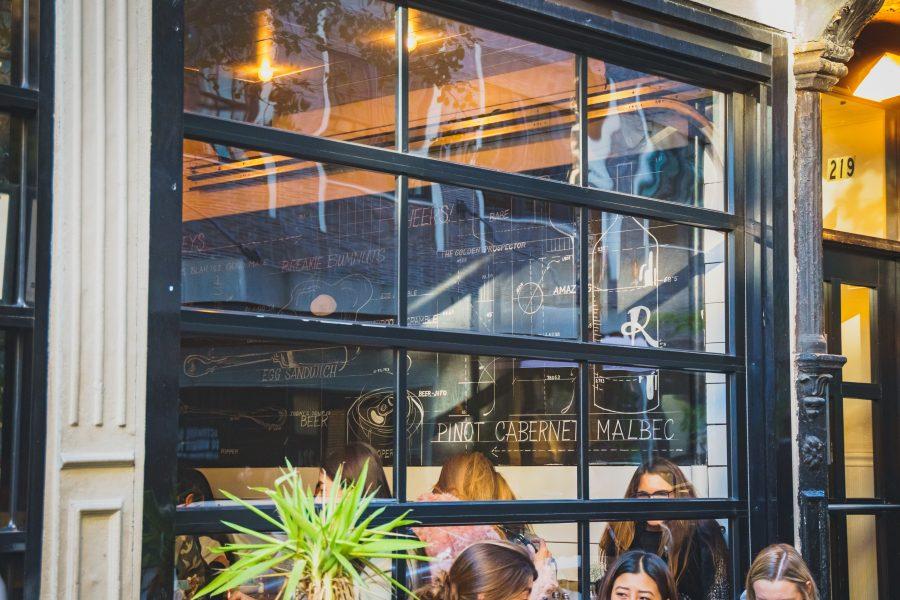 My sister ordered the homemade, gluten-free banana bread, which came with a side of spiced butter. The bread, appearing gloriously dense and moist, was bejeweled with banana chunks and was, according to her, sinfully delicious. Though I don't drink coffee, my dad does and is rather particular about what constitutes a good cappuccino. He certainly expressed high approval of Good Thanks' version of the classic cafe essential.
These two Aussie cafes are worth a visit — especially Good Thanks. In an age defined by ruthless culinary competition and stuffy restaurants lacking any character, Ruby's Café and Good Thanks proved to be the perfect breaths of fresh air.
A version of this article appeared in the Monday, Nov. 5 print edition. Email Matigan King at [email protected]