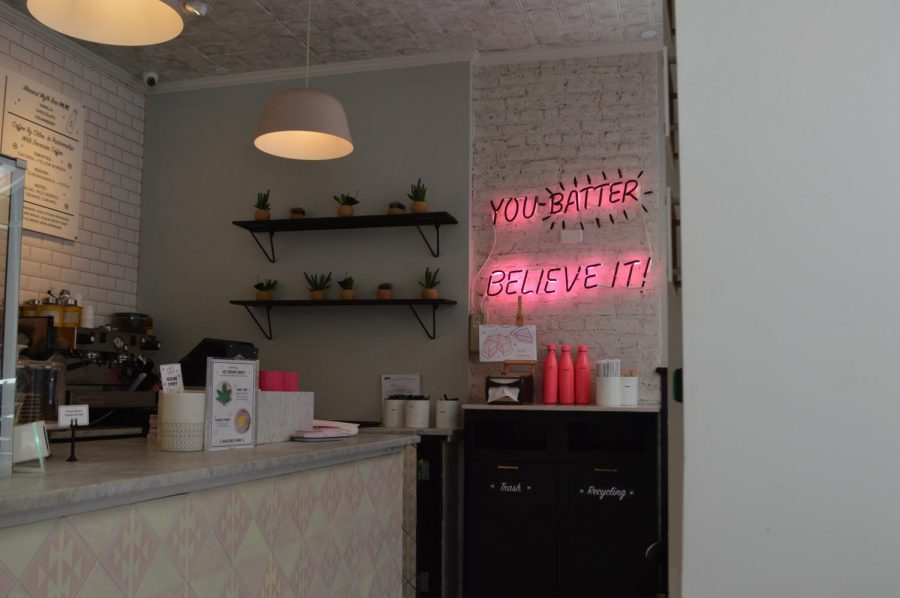 Rachel Buigas-Lopez
Finding places with delicious and filling vegan options can sometimes be a huge struggle. Every vegan has had a meal made entirely of sides, a salad that was basically just a side salad with extra watery lettuce and some fries. Well, luckily, those days are over. Here is a comprehensive list of the best vegan spots near campus guaranteed to serve some scrumptious options that everyone — not just my plant based babies — will love.
By CHLOE
185 Bleecker St.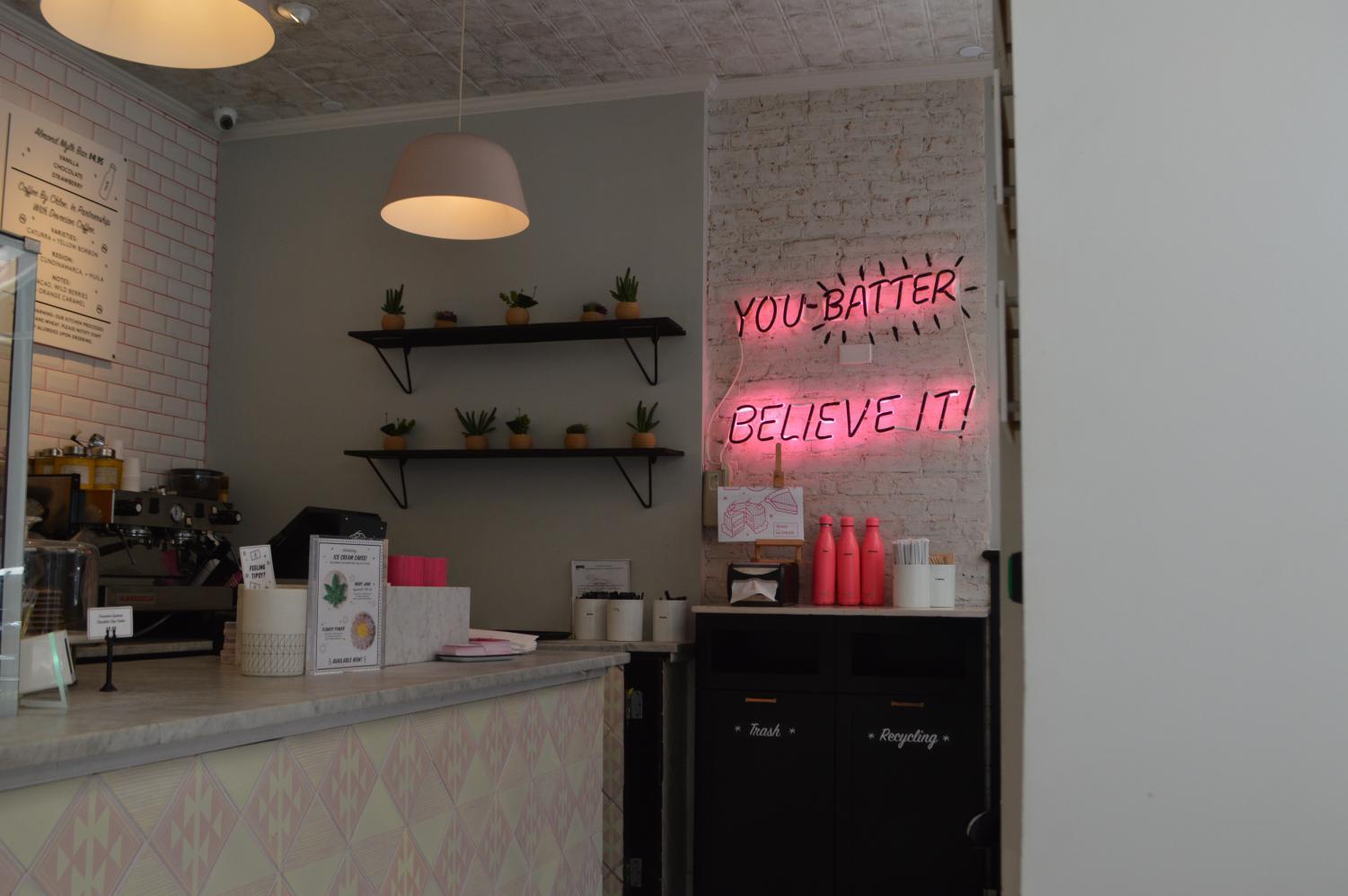 Located just a short walk down MacDougal Street from Washington Square Park, By CHLOE is probably one of the most famous vegan spots nationwide. Not only are there five locations in the city, but the craze has also spread to Los Angeles where they've opened another location. The food is traditionally American — think burgers and fries, but better and plant-based. Be warned, the prices can be a little high, though many claim that it's worth it, especially for the mac and cheese and the pesto meatball sandwich. The restaurant also has fun, yummy desserts, but if you're opting for a sugary treat, head to Sweets by CHLOE, an entirely vegan dessert shop right next door.
Red Bamboo
140 W. 4th St.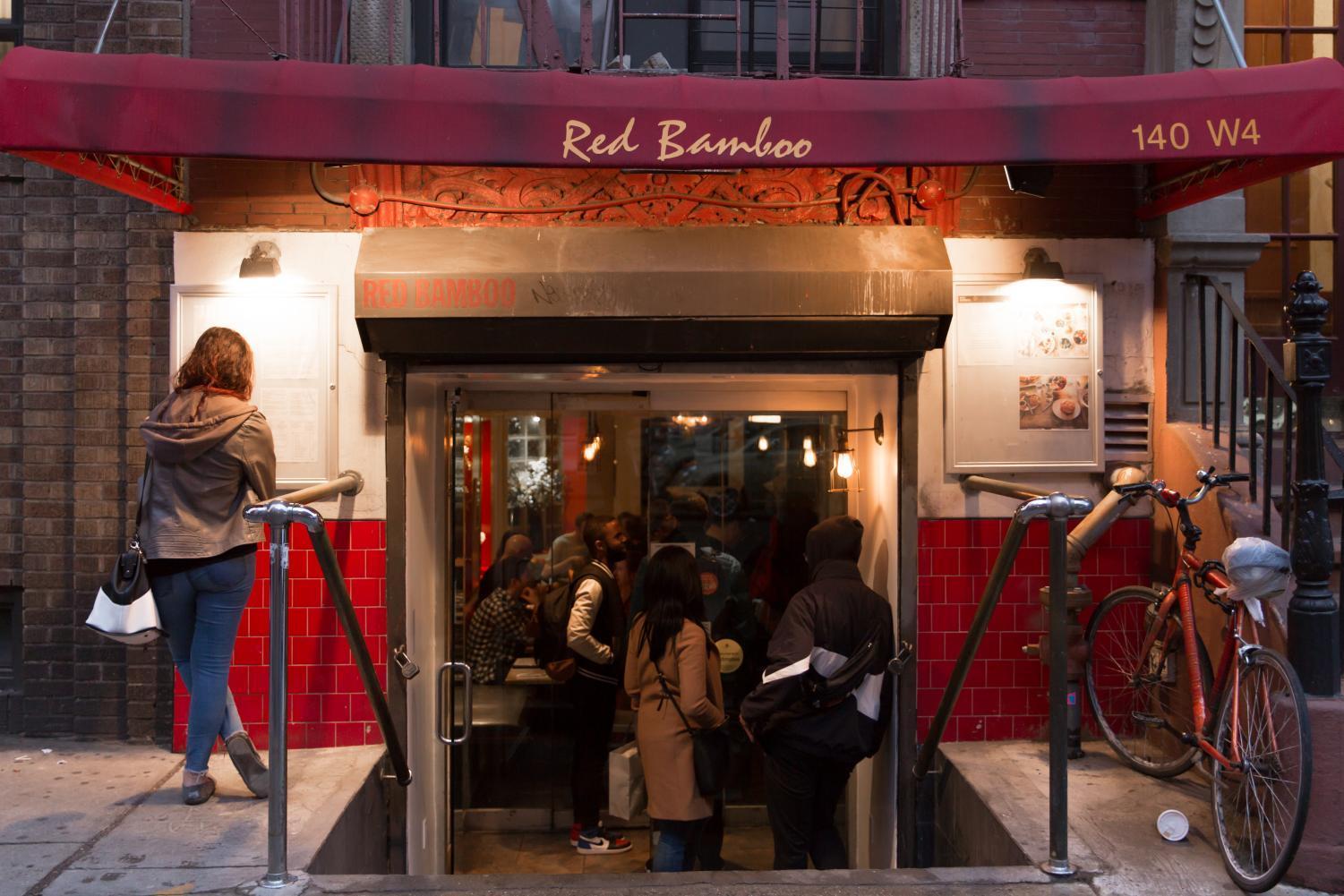 Red Bamboo
has delicious vegan comfort food as well as Asian dishes you've probably never seen served with vegan ingredients before.
Though the restaurant has an inviting atmosphere, the food is almost better when eaten in bed after a late-night Postmates order.
The menu seems overwhelming at first glance, so if you're confused, start by trying the barbecue buffalo wings, which are shaped just like the real thing, the Bamburger and the deliciously greasy fries. The desserts are also incredible, especially the peanut butter cake or any of the milkshakes. However, it is important to note that while there are many vegan options, the restaurant is not entirely free of animal products and may have dairy in its vegetarian dishes. Everything is clearly labeled, so just be sure to pay attention when ordering.
Sacred Chow
227 Sullivan St.
Sacred Chow is the ideal vegan lunch spot near campus. The food is light enough to make sure you feel full but not weighed down and heavy. The menu includes tapas, bowls and salads, but the real highlights are the paninis which are a rare find as vegan options. There are several interesting choices, including the grilled nama gori or the tempeh Reuben. Sacred Chow is also Kosher with clearly labeled gluten-free and soy-free options.
&Pizza
740 Broadway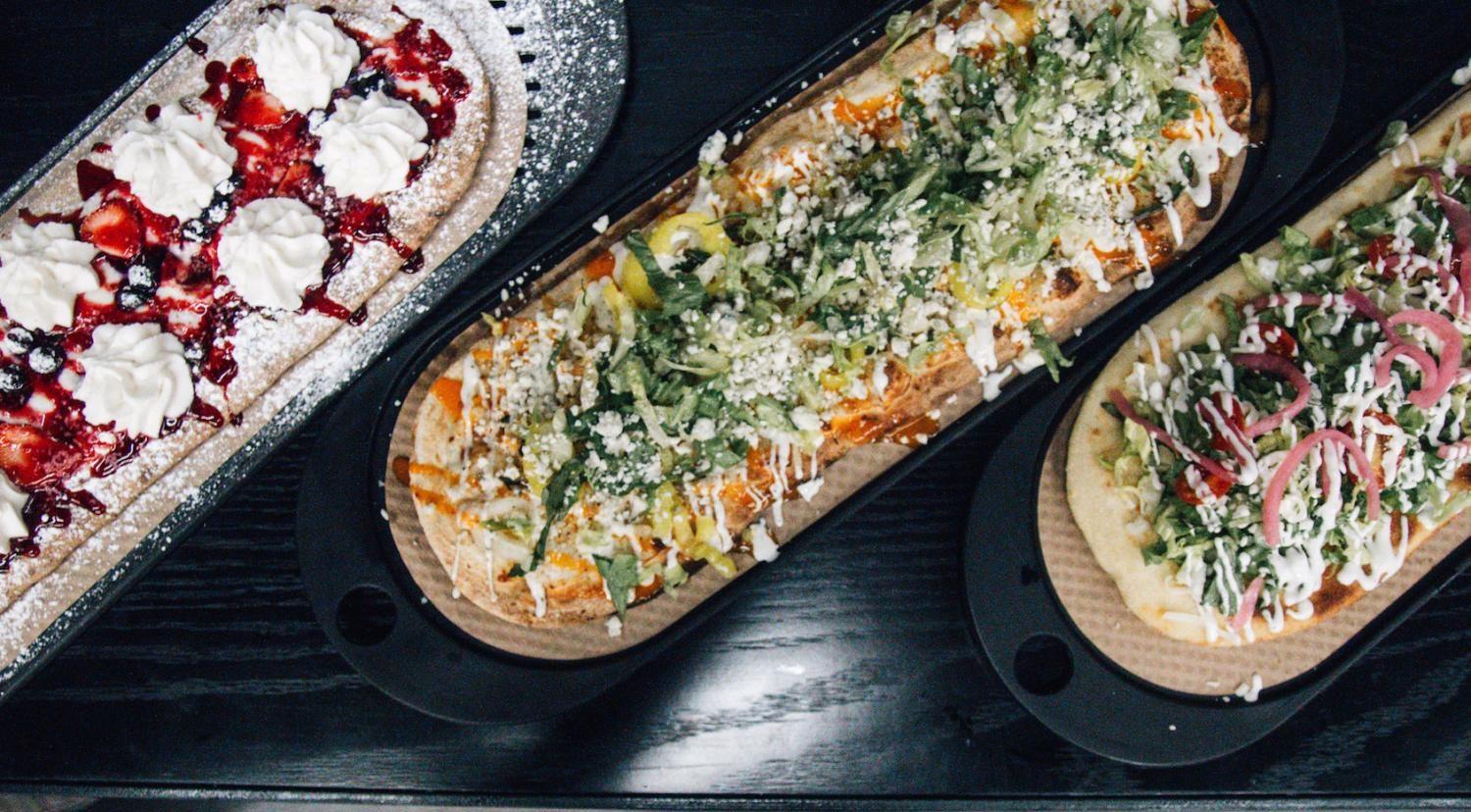 No, this is not a vegan restaurant, but it does have delicious vegan options.
&Pizza
is the perfect place to go with all your omnivore friends because everyone gets to make their own pizza by selecting toppings individually. &Pizza offers vegan options for dough, sauce, cheese and even sausage, not to mention all the vegetable toppings. With limitless possibilities, you can craft a perfectly filling and interesting vegan pizza while still being able to eat at the same restaurant as your friends. While &Pizza may not seem like a vegan's dream restaurant, just give it a try — you'll thank me later.
Little Atlas Cafe
6 W. 4th St.
Little Atlas Cafe is a tiny hole-in-the-wall restaurant with tons of to-go options. While it may initially seem cluttered and confusing, the food is perfect a delicious snack to eat in the park or a sandwich to secretly eat in class. It does have non-vegan options, but the menu is really clear about what is and isn't vegan. There are a surprising number of vegan choices, including various vegan meats and vegan cream cheese. I always gravitate toward the vegan BLT and the vegan super breakfast. The cafe also sells shelves of vegan treats, including slices of cake, cupcakes, cookies and brownies. I highly recommend the red velvet cupcake to anyone looking to stress eat during a midterm study marathon in Bobst.
Beyond Sushi
229 E. 14th St.
Beyond Sushi is a little bit further from campus, but it's definitely worth the walk. The food is entirely plant-based, focusing on sushi that is fish-free. While that concept understandably may seem a bit strange and unappetizing, the sushi is packed with delicious flavor and complemented by hand-picked sauce. You always walk away wishing you'd ordered more because it's just that delicious. The dumplings are also a terrific option. An excellent combination is the sunnyside sushi, a roll stuffed with sundried tomato, avocado and topped with butternut squash,  paired with the fun-guy dumplings, which are made with a variety of mushrooms. If that doesn't sound mouthwatering, there are also soups and rice paper wraps.
Oren's Daily Roast
29 Waverly Pl.
Oren's, located right on Washington Square Park, is truly an NYU staple. While it's technically a coffee shop, it is also a treasure trove of delicious vegan pastries. The banana chocolate chip muffin is insidiously addictive. Located right down the street or around the corner from many NYU buildings, Oren's is an easy pitstop right before or in between classes for a quick grab and go.
Two Boots
201 W. 11th St.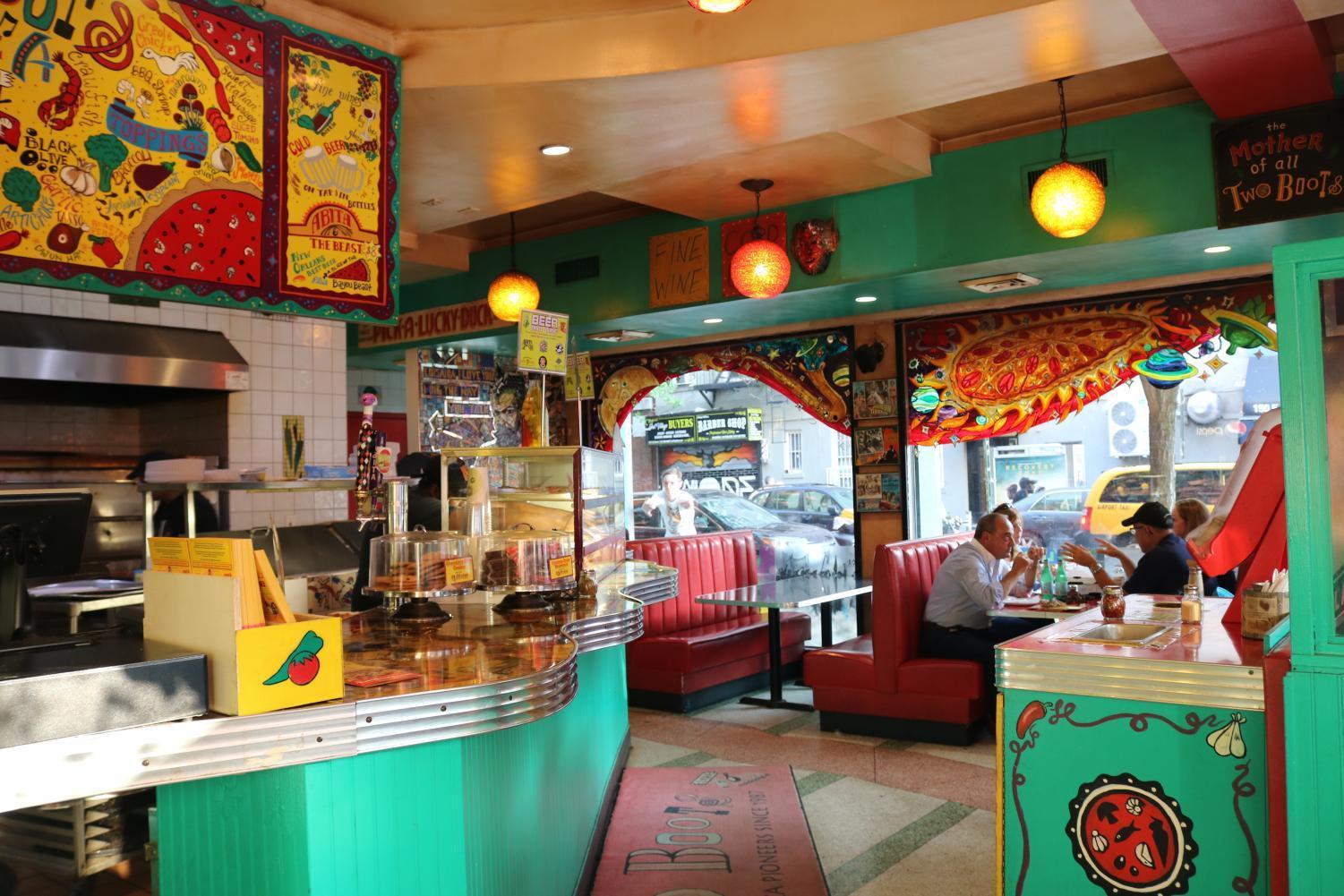 Located in the East Village,
Two Boots
is great for delicious specialty pizzas, and, uncommon for pizzerias in the city, there are plenty of high-quality vegan options. There are a couple special vegan pizzas, such as the veggie-packed V for Vendetta and Earth Mother. In addition, many of its veggie pizzas can be made vegan by swapping the dairy cheese for Daiya, and it also offers a homemade vegan ricotta to add to your pizzas to make them even more deliciously dairy-free. Another option is to be creative and craft your own pizza by choosing all of the toppings yourself instead of following one of the premade models.
Shake Shack
51 Astor Pl.
Shake Shack is clearly not a vegan restaurant. However, for anyone who has ever wanted to be able to have fast food or been stuck in the uncomfortable position of not being able to eat anything while out grabbing cheap food with friends, Shake Shack is a safe haven. It boasts a relatively new burger called The Veggie Shack that is entirely vegan, and paired with a side of fries, it makes for a filling meal. Because no matter how much mommy bloggers will try to brainwash you, vegans want fast food too.
Plantmade
152 Second Ave.
Plantmade is an interesting option to round out the list. It's a bit of a walk from Washington Square Park, but this can be a benefit if you are in the right mood — sometimes you just need a bit of fresh air. The cafe serves delicious coffee, vegan pastries and other coffeeshop-esque food and drink that are completely plant-based, including bagels, bowls, toasts, soups and other snacks. It even has some Instagram-worthy options like the especially spooky charcoal bagel. And because the cafe isn't right next to campus, Plantmade isn't packed with students; it is a relaxing and comfortable place to get some schoolwork done while also munching on vegan treats and sipping coffee.