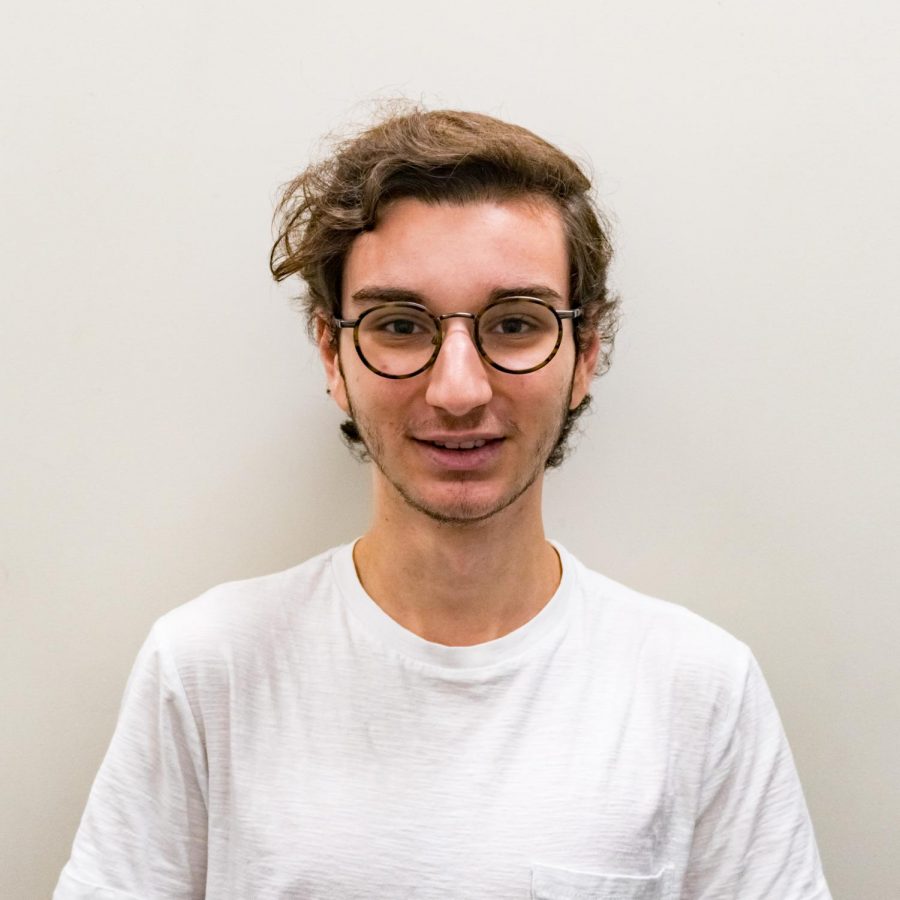 The iPhone 4S — the first iPhone released after Steve Jobs' death — was announced on Oct. 14, 2011. I remember sitting in front of my computer in my home in Turkey, excitedly waiting for Apple to release its newest product. But soon after the launch event sprung into action, it was clear that the hype Jobs used to create was lacking. Where Jobs once stood was Phil Schiller, the company's vice president and new prominent figure.
As I was thinking about whether Apple would be able to maintain its passion for innovation without Jobs, Schiller shocked me with the announcement of a new feature called Siri. It was a technology that I had never seen before and I was completely fascinated by it. So when Apple announced the release of the incredibly underwhelming iPhone XS and iPhone XS Max earlier this month, I couldn't help but think back nostalgically about what it had once felt like to be feverishly excited about the release of a new Apple product.
Apple's dedication to innovation and its former success in introducing groundbreaking technology are what inspired me to pursue a career in engineering. But in the last few years, Apple hasn't surprised me with its products. I wasn't expecting a lot from this year's releases, and unfortunately, I wasn't proven wrong. The new iPhones are just larger and faster version of last year's iPhone X with a better camera, better screen quality and battery life. There is also a brand new gold color — if reintroducing a color option after discontinuing it counts as new. Apple failed to surprise fans with new key features, and simply launched an updated version of last year's iPhone. It's not the kind of device that would cause people to camp out in front of Apple Stores as they did in the early 2010s.
I also used to count the days until a new Apple product was released. A few months after the initial release of the iPhone 4S, the product arrived in Turkey. I went to the closest store to test out Siri. Being the 12-year-old kid I was, I pretended that I was one of the presenters on Apple's stage and asked Siri about the weather. At the time, the new and innovative technology was about to change the way users and devices interact, with the introduction of products like new versions of iPods and the very first iPad.
I'll be honest, the new iPhone is aesthetically beautiful, and I would consider buying it if I needed a new phone. However, it's not the kind of device that gives me goosebumps like hearing Siri's voice for the first time years ago. Apple has failed to create fresh wow moments for me and many other fans. I still remember my first-generation iPod Touch that came out in 2008. When I used Safari to browse the web, I felt like I was holding the internet in my palms. The launch of iPhone XS shows that, in today's rapidly growing and very competitive industry, Apple has to work really hard to create similar feelings in the younger generation again.
Opinions expressed on the editorial pages are not necessarily those of WSN, and our publication of opinions is not an endorsement of them. 
A version of this article appeared in the Monday, Sept. 24 print edition. Email Murat Barlas at [email protected]