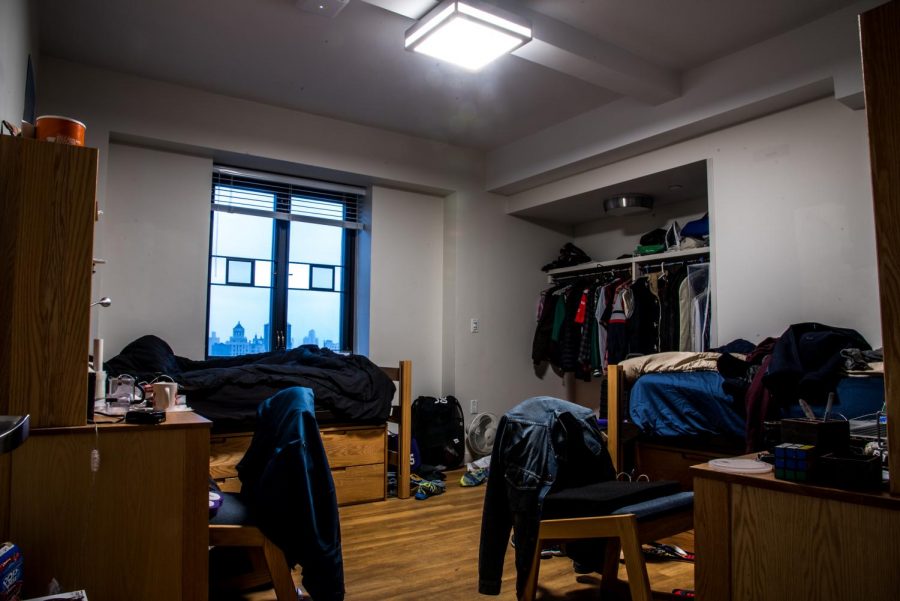 Brittany Hall
Address: 55 E. 10th St., New York, NY 10003
Cost per semester: $6,332-$7,125
Low cost: Available
Rooms available: Doubles, Triples
Nearby subways:  L, N, Q, R, W, 4, 5, 6
NYU Shuttles: None
Closest dining hall: Weinstein
Walk to campus: 8 minute to Washington Square Park
Exploration floors: Big Apple, Big Screen; Featuring All Musical Endeavors (F.A.M.E)
Amenities: Performance space, recreation room, music room, dance room, penthouse study lounge
***
Bustling on the bend of Broadway, Brittany Residence Hall bristles with freshmen, who may be blessed with a beautiful view of Grace Church — though most will have to settle for 10th Street. Brittany bedrooms beam with pristine hardwood floors and booming closet spaces left over from the building's past life as a hotel.
Brittany balances the room distribution by dividing its occupants into double and triple studios and suites. According to current resident Tisch freshman Karsten Stoeber, Brittany's bunkers can be blissfully beguiling.
"I love my room so much that when I'm in Brittany, I tend not to leave it," Stoeber said.
But Brittany residents are not behooved to their beds because they can find a bounty of  hotspots brimming within its walls. The recreation room can behave as a spot to host B-movie bonanzas, but those belligerent studiers can behold the Rhodes Room or the penthouse to break open the books or to attempt to conjure Brittany's banshee, Molly.
Although riddled with B's, freshmen who choose to live in Brittany can anticipate an A+ experience.