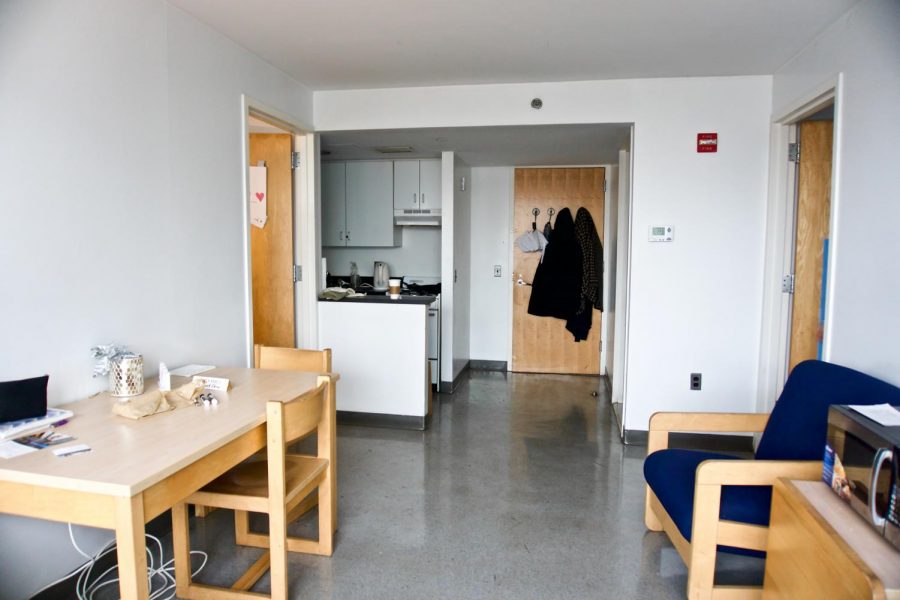 Othmer Hall
Address: 101 Johnson St., Brooklyn, NY 11201
Cost per semester: $4,654-$8,582
Low cost: Available
Rooms available: Singles, Doubles
Nearby subways: A, C, F, R, 2, 3, 4, 5
NYU Shuttles: Route A
Closest dining hall: Meal plan required, Jasper Kane
Walk to campus: 1 minute to Tandon
Exploration floors: Women at Tandon
Amenities: 13 lounges
***
Only a few steps away from the Jacobs Academic Building and the Bern Dibner Library in downtown Brooklyn, Othmer Hall is the most convenient dorm for Tandon students.
"If I wake up at 10:55 a.m., I could be on time for a class at 11 a.m.," Tandon junior Bilal Masood said.
In addition to convenience, this building offers a wide range of benefits and amenities. The rooms are larger than their Manhattan counterparts — offered in both traditional and apartment-style suites — and come with a microwave and fridge. The building houses over 400 students and cultivates a group atmosphere through cozy TV lounges and enthusiastic resident assistants.
"There's a separate lounge for almost every floor which comes with a TV," Masood said. "We usually use it to study, hang out and watch movies. We have the facility to play table tennis, pool and certain board games."
One of the only downsides of the building, according to Masood, is that there aren't too many single rooms available. But if you're willing to share your space and want to live in Brooklyn, Othmer is a great option.