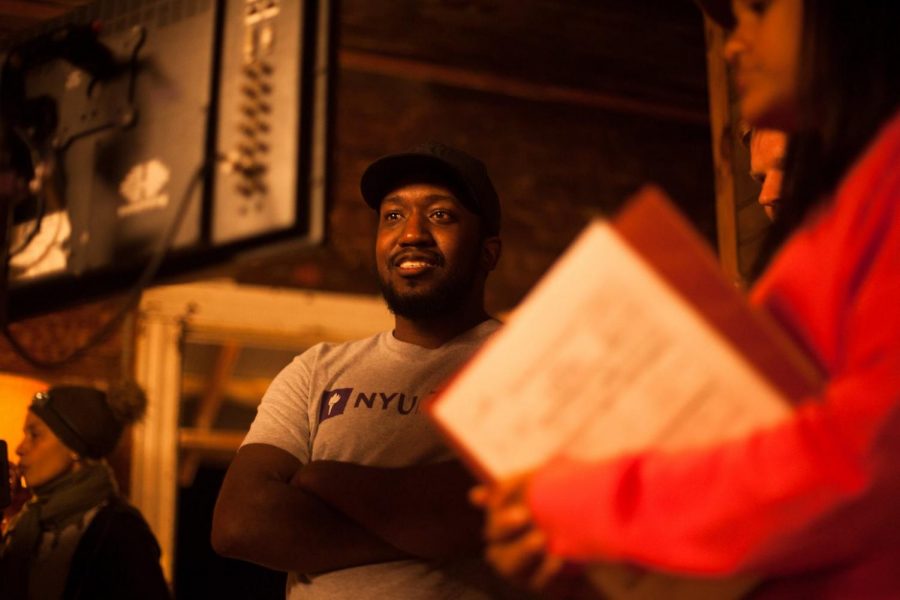 Kevin Wilson Jr
This year's Oscar-Nominated Live Action Shorts tackled nuanced social issues prevalent to public discourse today. Aside from the Australian short, "The Eleven O'Clock," the nominees strictly found themselves confronting real world problems rather than playing with a fantastical sense of reality. The shorts have historically never shied away from visualizing our worst fears, while also revealing the humanity that arises within harsh circumstances. This year's nominations are no different.
"DeKalb Elementary" (United States)
Directed by the acclaimed Reed Van Dyck, this based-off-a-true-story short follows a troubled, mentally unstable, armed shooter who enters an elementary school ready to stir terror, and the school receptionist (Tarra Riggs) who tries to appease him. Van Dyck deftly plays with the tension and relief of their encounter while never having the audience give their compassion to one character. The receptionist becomes the intermediary between 911 respondents and the shooter. Riggs' performance is captivating, and her character demonstrates overwhelming compassion and strength in a terrifying circumstance.
"The Silent Child" (United Kingdom)
The U.K. short revolves around a four-year-old, Libby who is learning British Sign Language with the help of her social worker, while her parents and family fail to see her needs. Although the story's message of the importance of Sign Language is evident and crucial, the story itself lacks distinction and narrative gravitas. The family feels one-dimensional at times, resulting in a lack of audience engagement with the story.
"My Nephew Emmett" (United States)
Tisch graduate student, Kevin Wilson Jr., directs this cinematic imagining of Emmett Till's story through his uncle Moses Wright's perspective. The short begins with Wright learning of the incident, and it climaxes with a confrontation of a band of white men seeking revenge against Emmett Till. The film highlights the racial dynamics that paralyze the characters and how ingrained racism is in society. The short is felicitous in its subject matter as it reflects on this unthinkable 20th century tragedy to our current sociocultural climate with the Black Lives Matter movement, and Wilson does this seamlessly.
"The Eleven O'Clock" (Australia)
This Australian short, directed by Derin Seale, hilariously centers around a psychiatrist's first appointment with a patient who has grandiose delusions of being a psychiatrist. The film is quick-witted and bizarre and hilariously plays on the audience's expectations and perceptions about which character is the real psychiatrist. "The Eleven O'Clock" is this year's fun, eccentric nominee that stands out material-wise from its darker competitors.
"Watu Wote: All of Us" (Germany)
"Watu Wote: All of Us" follows the true events of Muslim bus passengers that protected their fellow Christian travellers from the terrorist group Al-Shabaab in Kenya. The growing mistrust and tensions between the two religious groups sets the pace for the story, and the film emphasizes the power of compassion despite prejudice and discrimination. Director Katja Benrath gracefully builds on the minute aggressions that our main Christian protagonist goes through, which in turn results in a hard-hitting revelation about compassion and the faith in humanity.
This year's nominated Live Action Shorts consistently succeed in telling diverse and compelling stories that need more attention. "My Nephew Emmett" is a personal favorite for its visuals and narrative, but "DeKalb Elementary" is a critical favorite and predicted to take home the gold statuette on March 5.
"Oscar-Nominated Shorts 2018: Live Action" opened on Wednesday, Feb. 7 and are currently showing at the IFC Center.
Email Joel Lee at [email protected]