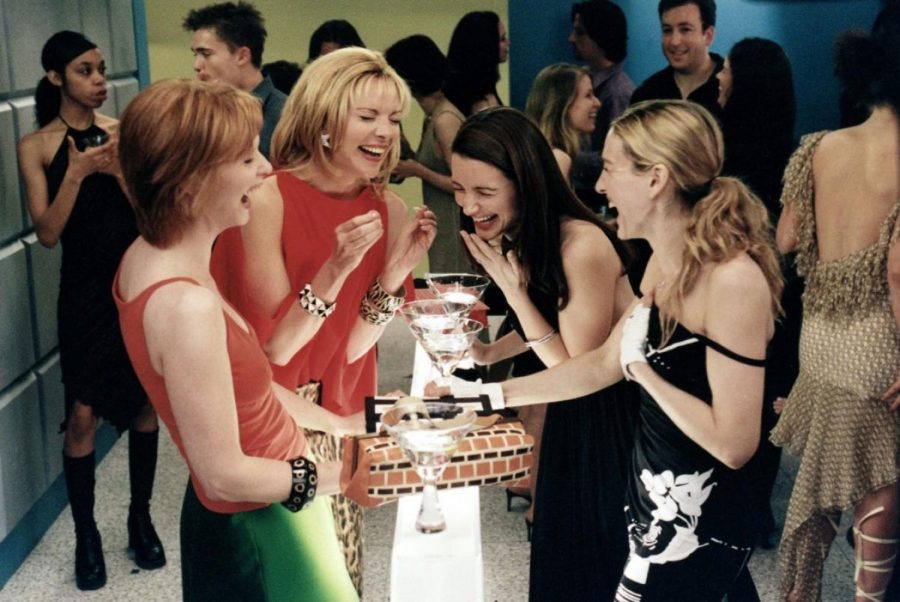 via twitter.com
Let's face it. This Wednesday, Feb. 14, is no different from any other day this week. But for those still foolishly clenching to the societal construct of a Valentine's Day existing, Wednesday will come with a lot of pressure, expectation and for some, disappointment.
For those spending the day alone, no worries – you are theoretically not alone. Put down the marked down box of chocolates, mute Sufjan Stevens and the "Call Me By Your Name" soundtrack and join your single brothers and sisters in a day of self celebration.
First and foremost, if we are going to give Feb. 14 a name, we might as well call it Galentine's Day. Thanks to the powerful female friend groups on television from yesterday, "Sex and the City," and today, "Broad City," the term, "Galentine's Day" has come into existence to remind us all of the real holiday we should actually be celebrating.
"It's only the best day of the year," Leslie Knope from NBC's "Parks and Recreation" said. "Every February 14th, my lady friends and I leave our husbands and our boyfriends at home, and we just come and kick it, breakfast-style. Ladies celebrating ladies."
Regardless of Knope's gender confines, the term Galentine's Day encompasses all of the positive potential that this Wednesday holds when you swap those pajamas for a parka, that sulk for a smize and enter a night out at campus hotspots or a really bad movie.
"You can for sure find me at the movies with my sisters," Steinhardt sophomore Yasmeen Fahr and member of Delta Phi Epsilon said. "We'll probably go see a horror movie to forget about all the ooey-gooey, but 'Fifty Shades Freed' looks pretty fun to laugh at too."
The best part? Galentine's Day is not limited to just single people. CAS sophomore Ciara McMullin and Fahr are both cuffed women, and while happily in monogamous relationships, have spent and will continue to spend Feb. 14 with their girlfriends and platonic boyfriends.
"No friend left behind," McMullin said. "Galentine's Day is a day where you grab your closest friends, head over to 212 [Hisae's] for edamame and drinks, and you celebrate yourself and your soulmates. Who understands you better?"
To quote Charlotte York of "Sex and the City," "Maybe we can be each other's soul mates. And then we can let men be just these great, nice guys to have fun with."
But life isn't always Cosmopolitan's and Manolo Blahnik's. If you are more of the type to spend this Wednesday from the comfort of your bed with your Netflix account, then throw those pajamas back on and queue up a steamy slasher film or an informative documentary on captive killer whale abuse at Seaworld.
Better yet, make cards for your friends, go to the gym, call your mom, listen to a podcast, read Joan Didion, torrent "Celebrity Big Brother" and take a selfie — but most importantly, just treat it like another day. And if it's too hard to wrap your mind around such a notion, remember that you aren't alone.
From your safety net of friendships to the characters and voices filling your headphones and screen, you actually won't be alone.
This Wednesday is what you make of it. Valentine, who?
Read more from Washington Square News' Love & Sex Issue feature here. Email Ryan Mikel at [email protected]