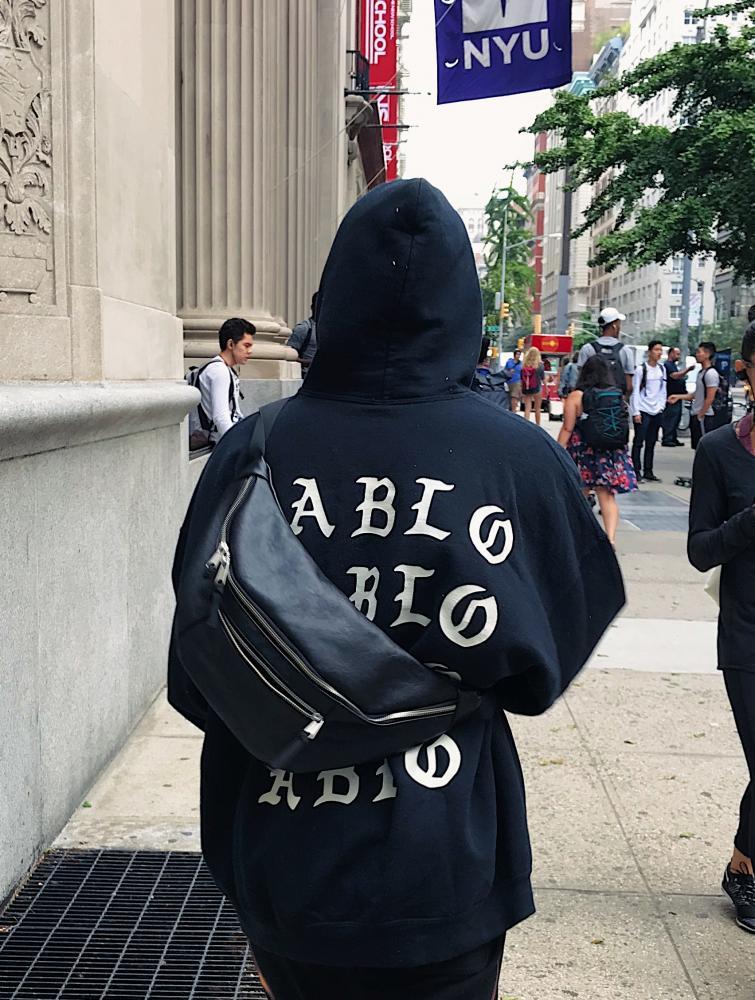 Jalil Johnson
Even the word fanny pack seems to incite a reaction of disgust from any unfortunate witnesses. This article of clothing, which is embraced by tourists and dads alike, was the fashion faux pas no one wanted. Yet new life has been brought back to this once lifeless accessory. With collections such as this season's Supreme x Louis Vuitton or the Dylan Belt Bag from Urban Outfitters, no one can deny that fanny packs are back.
The use of a fanny pack, or bum bag if you are from the United Kingdom, dates back eons. Its origin can be traced back as far as early Native American tribes. Native Americans used fanny packs, decked out in buffalo pelts, to carry various necessities. However, it was not until the 1980s that designers ditched the animal pelts and replaced them with synthetic materials. A decade later, the fanny pack became all the rage, sending a shockwave through the '90s. Yet when the '90s came to a close, so did the fanny pack. During the 2000s and early 2010s the fanny pack took a hard hit culturally. This bag was reduced to tacky tourist wear, and even worse: dad attire. People probably assumed that the fanny pack would be limited to these two decades, but boy were they wrong.
Alas, with the revival of '90s trends in current fashion, came the return of the infamous fanny pack. Though this bag is still a fairly recent addition to our '90s obsession, it has definitely made its mark on street style. The fanny pack has been sported by everyone from rapper A$AP Rocky to supermodels Gigi Hadid and Kendall Jenner. Even Jimmy Kimmel decided to use his fanny pack for storing Halloween treats. The fanny pack has even made appearances during New York Fashion Week and more recently in London Fashion Week.
However, the fanny pack that is ruling street style during LFW is not any ordinary bum bag —  it is the Gucci GG Marmont belt bag which retails for $1,050. This bag was showcased in the current and previous Gucci collections, including the Spring 2018 Ready-to-Wear and its Resort 2018 show. The bag comes in an array of colors from black to the idolized Gucci green. Though the Gucci bag is definitely an eye-catching piece, the hefty sticker price would deter some people wanting to dip their foot into the trend.  
Thankfully you do not have to break the bank to own this latest trend, despite what the runways suggest. Stores such as Asos, Urban Outfitters, Zara and Forever 21 make affordable versions of this "it bag." Prices range from $11-$35, which beats paying $1,050. Forever 21 even makes a version that is a dupe of the Gucci GG Marmont belt bag.
Though the fanny pack trend has come back full force, it is not the style that any Times Square tourist would boast. Vogue has been advertising a new way of rocking fanny packs — wearing it across your body. This transition from waist to cross body wear, has breathed new life into the once frowned upon embellishment.
Email Jalil Johnson at [email protected]