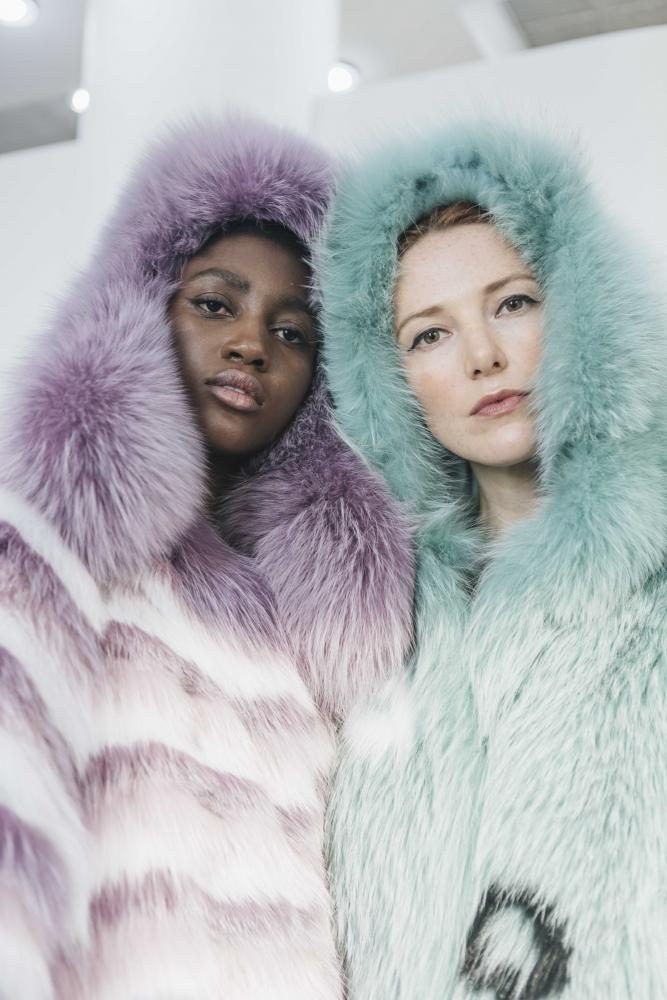 Anna Letson
Though the weather outside was bright and sunny, Helen Yarmak's Spring/Summer 2018 presentation embodied the essence of a magical winter wonderland. Held in the Crown Building, the New York City skyline made for a wonderful backdrop to the models twirling around in elegant fur coats.
Racks of merchandise were set up in every corner of the space, and Yarmak herself was sipping a drink on a small couch. Though the collection is predictable, every piece is luxurious, feminine and timeless. Adding a modern and fresh spin to traditional sable fur coats, the looks utilized striped or animal print patterns, pastel and metallic colors and embellished inner linings. Tassels, quilted inserts and bold zippers added a funky vibe to the form-fitting coats, vests, capes and dresses.
As every piece was made of sable fur, the collection reflected the designer's Russian roots. To take an interview, Yarmak stepped out onto the quieter rooftop patio and lit up a cigarette. Between long pulls, she perfectly summed up her collection in three words — luxury, quality and sophistication.
Email Julia Sheykhet at [email protected]