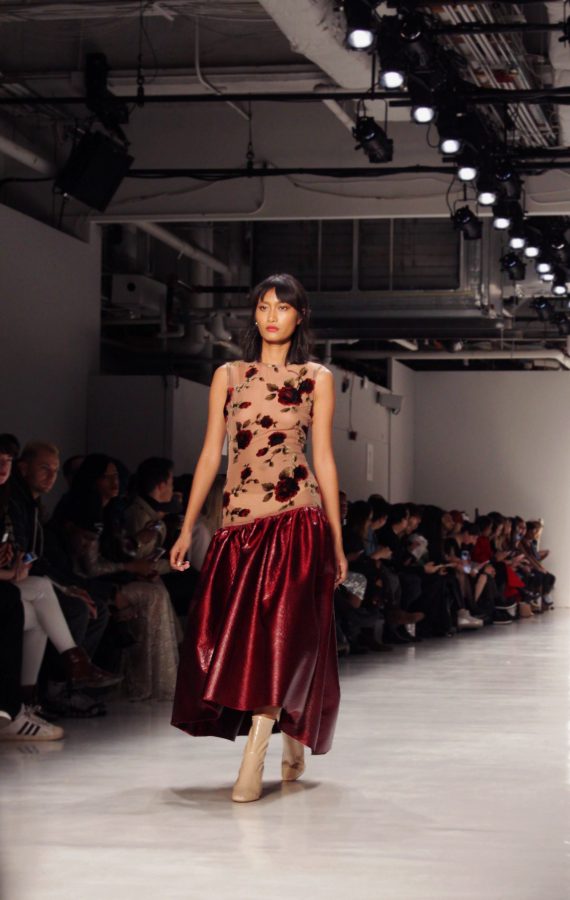 Renee Yang
From the Marc Jacobs Spring 2017 show's dreadlock debacle to the recent Vogue spread featuring Karlie Kloss dressed as a Japanese geisha, this year's fashion has already had its share of controversy. However, many designers featured in last month's fashion weeks have expressed a desire for the runway to embrace diversity.
New York Fashion Week exerted the greatest efforts to showcase beauty in all colors, shapes and genders on the runway. For example, shows such as Yeezy Season 5 featured a racially diverse array of models while others like Michael Kors and Christian Siriano included curvy models such as Ashley Graham and Candice Huffine. Other designers like Eckhaus Latta's Mike Eckhaus and Zoe Latta and Tome's Ryan Lobo and Ramon Martin cast models of all ages to embrace the idea that fashion is not exclusive to a certain group. But Marc Jacobs' show was the most surprising — and drastically different from his spring collection. At least half of the models were black, and casting also included up-and-coming models like Winnie Harlow and transgender models Stav Strashko and Avie Acosta.
London Fashion Week followed suit with a size, gender and age inclusive season. Burberry typically follows tradition, but this season it cast models of not only diverse colors but backgrounds as well. Models like Grace Bol, Cong He and Dilone all walked in the show. Brands like Erdem also showed a mix of racial diversity while others like Ryan Lo and newer brand Teatum Jones used their platforms to promote social movements such as the downfall of fascism and gender neutrality.
In direct contrast to the increased diversity on the NYFW and LFW runways, there was debate over the lack of representation among the models at Paris Fashion Week and Milan Fashion Week. Casting director James Scully spearheaded criticism against the lack of diversity on social media, and protests ensued in the streets of Paris. Prominent fashion house Balenciaga showcased an almost completely white cast of models, resulting in protesters targeting the brand. In Milan, shows demonstrated the continued focus on Eurocentric beauty standards. Yet there were some breakout labels who wanted to fuse activism and fashion. Singer and designer Rihanna presented her third season's collection at PFW and rose to the occasion with models of every race. Dolce & Gabbana took another approach by casting celebrities to create a pop culture appeal.
Multi-representation in fashion provides a new perspective of how beauty is defined. The prevalence of political rhetoric driven by xenophobia has made it even more necessary for designers to embrace people's differences, especially since the fashion industry is comprised of people from diverse backgrounds. One of the best ways to speak out against injustice is through the arts, which have the power to change society's narratives.
Email Brina Jeffries at [email protected]