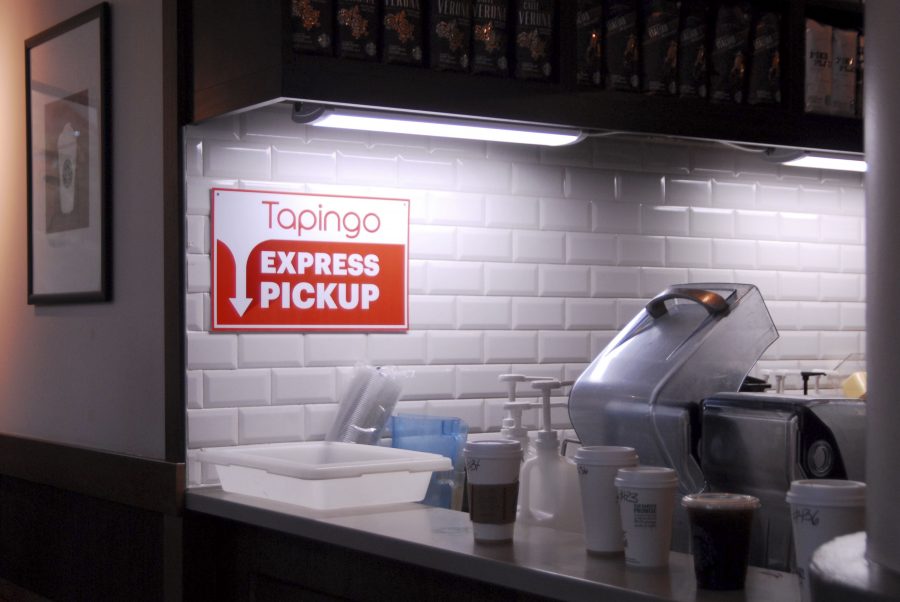 Renee Yang
In a world where convenience is key, Tapingo gives students the opportunity to skip the lines and order food from anywhere to be ready by the time you get there. But for some NYU students, this only happens in a perfect world.
Tapingo works with 40 different dining locations, including several that accept Dining Dollars. The app is designed to allow users to grab their food and go, but in practice students face many problems.
LS sophomore Sophia Solana said that her Tapingo drink at Starbucks has been stolen four times before. At the Faye's Starbucks, employees simply put Tapingo drinks on the side bar when ready and leave them for students to pick up when they arrive.
"I only use it now when I can get there early," Solana said. "If you tell the employees, they just make you order it again, so you pay twice. In my case, that's already like $18. I personally feel they should have some kind of confirmation when you pick up your order."
Students with problems can contact Tapingo through the app, but according to Solana, the process isn't as easy as it sounds.
"They're super informal and unprofessional," Solana said.
One time, Solana said that Tapingo charged her twice, so she contacted them to cancel the second order. Instead, they canceled both, and she waited for 20 minutes for a drink that had apparently been canceled, forcing her to leave for class empty-handed.
Steinhardt sophomore Emily Chambers has also had problems with being charged twice for her Tapingo orders.
"I use Tapingo because it's more convenient and faster than waiting in line, but I sometimes have problems with paying for Tapingo," Chambers said. "I've been charged twice before. Also I've sometimes had a problem with it actually taking longer than if I had just waited in line, because I go when the app tells me it's done and it hasn't been started
or something."
Steinhardt freshman Jennifer Zhang also has had her drink stolen and has been given an incorrect wait time. Zhang also reported a problem with the system sometimes being down for places from where she wants to order.
"I usually go to Argo, but it's been down for awhile," Zhang said. "So I came [to Faye's Starbucks] instead, but they said it was ready 15 minutes ago. I wish they had more accurate wait times."
Still, some students choose to use it rather than wait in line, like CAS freshman Emily Snider.
"It's so convenient. I love it," Snider said. "I've been waiting 25 minutes for my drink, but it's a really busy Starbucks."
Tapingo definitely has some major problems, but whether or not the risk is worth skipping the line is ultimately up to you.
A version of this article appeared in the Monday, Nov. 14 print edition. Email Faith Gates at [email protected]