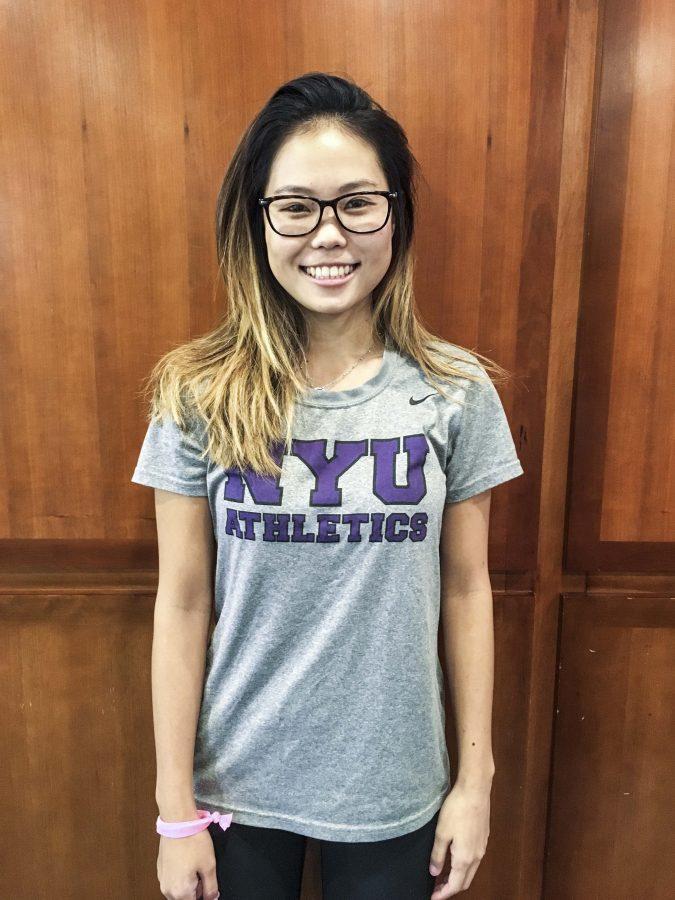 Maddie Howard
NYU athletes have no easy commute to practices and games, but for women's golfer Alyssa Poentis, the commute has been just a bit longer.
Most student athletes at NYU do not have the luxury of an easy walk to their practice field, and several teams even take buses or vans in order to attend training sessions. While the lengthy time commitment can prove to be challenging, the well-rounded students at this school have found ways to not only survive, but thrive within their athletic careers.
Alyssa Poentis of NYU's golf team is one of these students. A junior studying neuroscience in hopes to attend medical school and later become an anesthesiologist, Poentis has been a member of the golf team since her freshman year and was recently named the NYU athlete of the week and the UAA women's golf athlete of the week for her first place victory in the NYU invitational.
The team practices at various locations throughout the course of the week, sometimes as far as an hour and a half away from the campus center. Poentis explains that this makes going to practice more of an obstacle for the players, since everyone has their fair share of homework to complete.
"People don't know, but [golf at NYU] is a very big commitment," Poentis said. "We leave campus on Tuesday and Thursday at 12:45 p.m. and we don't get back until about 6 p.m. It is almost an all-day affair. We're gone for tournaments almost every weekend and we leave on Fridays at 9:30 a.m. and we do not get back until nine o'clock at the earliest on Sunday nights."
She began taking her golfing career seriously as a sophomore in high school. The sport has always been a part of her life, as her father played at the University of Hawaii. Poentis was also raised in Honolulu, Hawaii.
"I wanted to go to school in New York City, and then it was just a plus that I could play golf," she said.
While traveling so far may have been difficult for Poentis, she has proven successful on the course. She is admired by both coaches and teammates and has earned accolades within the UAA conference as well as on a national level.
"Alyssa is one of our hardest workers and top players," Meaghan Kenny, Assistant Coach said. "She can always be counted on during tournaments to come in with a score we can use towards the team total. She has several wins under her belt, and I see her winning more in the future. We're lucky to have her on our team, and we're looking forward to what she does in our spring season."
Poentis has proven she can take her love for golf and excel despite the difficult circumstances. Though she love the recognition that comes with her numerous awards, she explains that she gets the most joy out of forming friendships with her teammates.
"NYU is a huge school so it is hard to find a good, solid group of people that you are really good friends with," Poentis said. "But I feel like our team is so close and athletes tend to stick together."
Catch Poentis and the rest of the tight-knit team as they resume play at the UAA Championship on March 11 in Palm Beach, Florida.
A version of this article appeared in the Monday, Oct. 31 print edition. Email Maddie Howard at [email protected]