Earth Matters
Students talked over homemade acai bowls during the Wednesday, Oct. 19 Earth Matters meeting — the members hosted a demonstration on how to make these trendy treats, as a way to promote their interests in sustainable eating.
Earth Matters is the largest and oldest environmental club at NYU, and it strives to make positive changes and to promote discussions surrounding environmental issues.
CAS senior Natalie Petrulla is the president of Earth Matters, and she said that the club wants to spread environmental consciousness through weekly meetings and organized events.
"The theme this year is women in sustainability, which is an event during women's history month," Petrulla said. "We are trying to get more female speakers and more diversity among speakers."
Earth Matters already hosted a talk by author and social activist Naomi Klein, who came to speak at NYU about climate change.
She said that many people and groups reach out to Earth Matters to collaborate on events, which allows the organization to choose events throughout the year that balance the club's interests and fundamental goals.
CAS junior Aryn Aiken serves as the vice president of Earth Matters, and she said that because the club is so big, members divide into different initiatives that fall under the Earth Matters umbrella.
"At the moment, we have Take Back the Tap," Aiken said. "We are trying to ban the sale of bottled water at the university, and 'Real Food Challenge,' where we are trying to get more ecologically sound food on campus."
She said that these subgroups operate outside of meetings, but they are still initiatives within Earth Matters.
The club often partners with different on-campus groups to host events such as the Fair Food Fest, where clubs have educational stands and give away free food. She said that there is often overlap between members of Community Agriculture Club and Earth Matters.
"One of the most important goals is to create a community around environmentalism and create a space where people can come together to create a greater good," Petrulla said. "Raising awareness and creating community are two of the most important things."
A version of this article appeared in the Monday, Oct. 24 print edition. Email Jemima McEvoy at [email protected]
About the Writer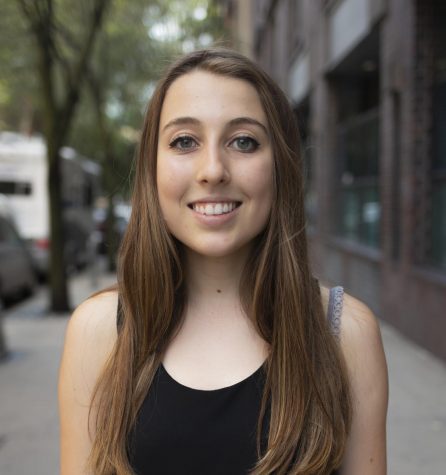 Jemima McEvoy, Editor-in-Chief
Jemima McEvoy is a junior studying Politics, Economics and Languages in CAS. Maybe it's because she grew up in the British countryside, but she's completely...