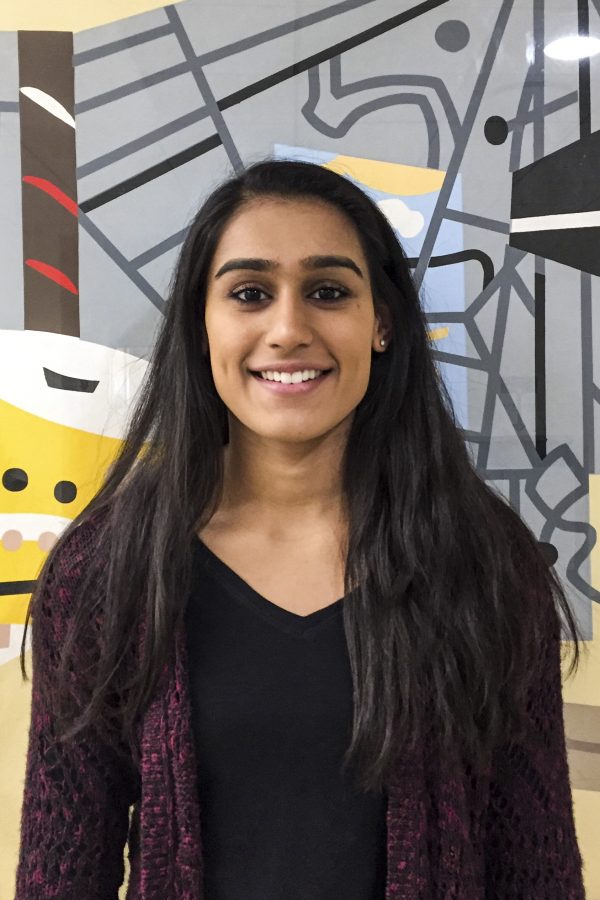 Meetali Gupta
The NYU women's volleyball squad started their season off right, tallying a nine-game winning streak in the month of September. The squad is young this year, with the majority of the team being made up of freshmen and sophomore players. Standing five foot nine inches, outside hitter Annie Singh is one of those young team members, and a talented one at that.
Singh was recently awarded NYU's Athlete of the Week in honor of the team's as well as her own personal success. She has contributed to their strong dynamic on the court and looks to continue their performance despite a recent rough weekend of conference play where the team went 0-3.
Originally from Rockland County, New York, Singh began to play volleyball competitively in her freshman year of high school. She wanted to be a part of the NYU team after talking more seriously to the coach during her senior year. Other colleges piqued her interest, but none were comparable to the academic rigor of NYU and the city campus lifestyle.
"[NYU] is the whole package," Singh said. "Why wouldn't you want to come here? Some people can't adapt to the city life quickly, but I am from New York so I have already had the fast-paced New York mentality."
Singh also loved the environment that the volleyball team put forth when she initially met them. Currently having only one senior on the team, the group members are primarily underclassmen. This makeup made room for a very tight-knit, familial mentality.
"When I first saw the team, it was like a family," Singh said. "We were all really close to each other from the beginning. We are a young team and all of us meshed quickly."
The week of Sept. 19 was a big one for volleyball. The team played SUNY Oneonta and came back from behind to win the game. Singh's shining performance won her NYU's athletic accolade after they pulled out the victory.
"It was a tournament style weekend," Singh explained. "We played three games. The first game we played went to five sets. The rules are typically best three out of five, the team to win three sets first wins overall. So our team went all the way to set five and won. This was a big thing for us because we came back from being down two sets. Then we came back and won three right after."
She and the team are aiming high this season, looking to make the NCAA tournament as well as win their big conference games. They have been successful in their regional matches, but they want to step it up and be successful in the second half, which mainly consists of their conference schedule.
"We still have a young team so I feel like developing everyone [is important]," Singh said. "We have so much talent and depth, anyone can fill into anyone's job really quickly. There is a backup for a backup and everyone is ready to be on the court."
"If someone is not having a good day there is always someone else ready to step up."
The UAA is one of the most competitive Division III conferences in the country. Across all sports at NYU, playing against other schools in the conference makes for a tough match up. Anticipation is building up for Singh and the entire volleyball team's next weekend of UAA play.
"Everyone in our conference is at the same level as us or maybe even better. At that time it becomes about who makes the least mistakes and figures out the other team fastest," Singh said. "All we are doing this entire week is practicing the little details. We know we can do it, but it comes down to us having the connection with each other and coming together and doing it [to win]."
Singh and the rest of the team continue their UAA schedule for the fall season. Their next big matchup will be against Carnegie Mellon on Saturday, Oct. 15, for a round-robin in Waltham, Massachusetts.
A version of this article appeared in the Tuesday, Oct. 11 print edition. Email Maddie Howard at [email protected]