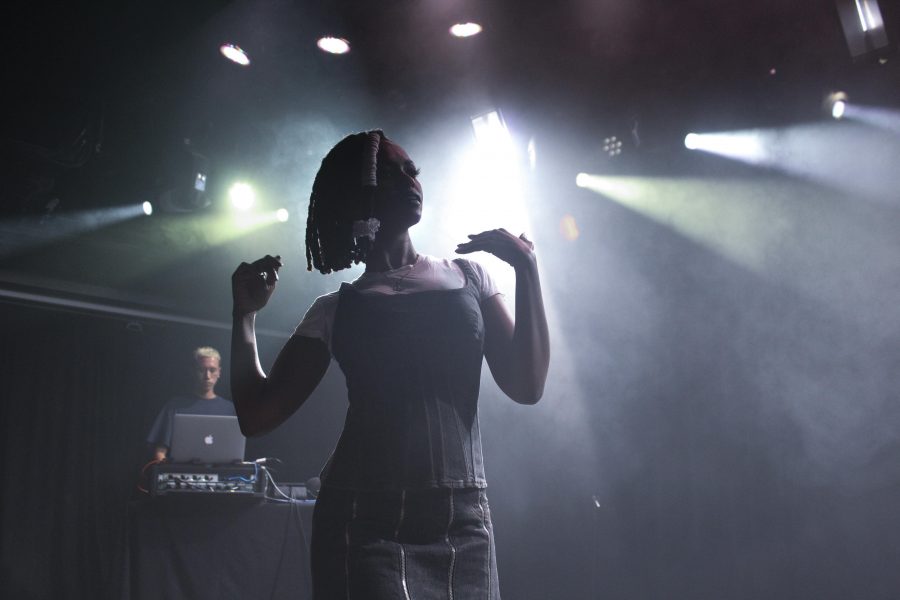 Natalie Breuer
On Wednesday, Sept. 7, NYU Program Board outdid itself with its impressive Mystery Concert featuring artists Kamaiyah, D.R.A.M. (whose name stands for Dope Real Ass Music) and Kelela.  This year's concert was relocated from the previous setting at Skirball to (le) Poisson Rouge, a venue much better suited to the size and caliber of the show.
Kamaiyah opened up the show with bangers like "Out the Bottle" and "Niggas" from her 2016 debut album "A Good Night in the Ghetto." The audience was definitely vibing with what Kamaiyah was playing as she strutted across the stage. Her style was serving a flavor reminiscent of '90s female rappers like Missy Elliott and TLC.
The star of the show, without much surprise, was D.R.A.M.. Much of the audience was there for the rapper, whose track "Broccoli" featuring Lil' Yachty has remained high on the Billboard Top 100 since early July. Although D.R.A.M. did not appear on the music world's radar until just last year, his quick rise to fame, with almost nine million monthly listeners on Spotify, is the clear result of raw talent and an exuberant attitude, chanting mantras like "spread love" throughout his set and delivering a contagious smile.
D.R.A.M. structured his set around storytelling, a method that nearly always makes for the best live shows.  There is no question that he met — even surpassed — his hype upon hitting the stage.  The show felt simultaneously intimate and larger-than-life for the hundreds of audience members in attendance. He started out with slower-tempo pieces, like recent singles "Cute" and "Cash Machine."
A highlight was when D.R.A.M. went so far as to dive into the audience at one point (an obvious surprise for event security) — proving that he cares about nothing but the fans and the moment.  During "CHA CHA," he even brought up an audience member to cha-cha with him on stage (we wish we were you, girl).  He finished the show with "Broccoli," the evident fan favorite.
Strangely, D.R.A.M. was not the final act of the night, which meant that a large percentage of the audience left before Kelela hit the stage.  There was also a considerably long break between the two sets, making it clear that those still in the room were a part of Kelela's niche fandom.
When Kelela did hit the stage, though, it was worth the wait. Her sound amounts to something like the love child of FKA Twigs and Rihanna.  In a denim-on-denim skirt-and-top pairing and Timberlands, the goddess played a combo of old and new tracks from her forthcoming album (release date TBA). Like D.R.A.M., Kelela was another true performer, with dance moves and light displays to cement her pop star status.  To those who left early — you missed out!  Check out her tracks "Rewind" and "Gomenasai."
A version of this article appeared in the September 12 print edition. Email Natalie at [email protected]