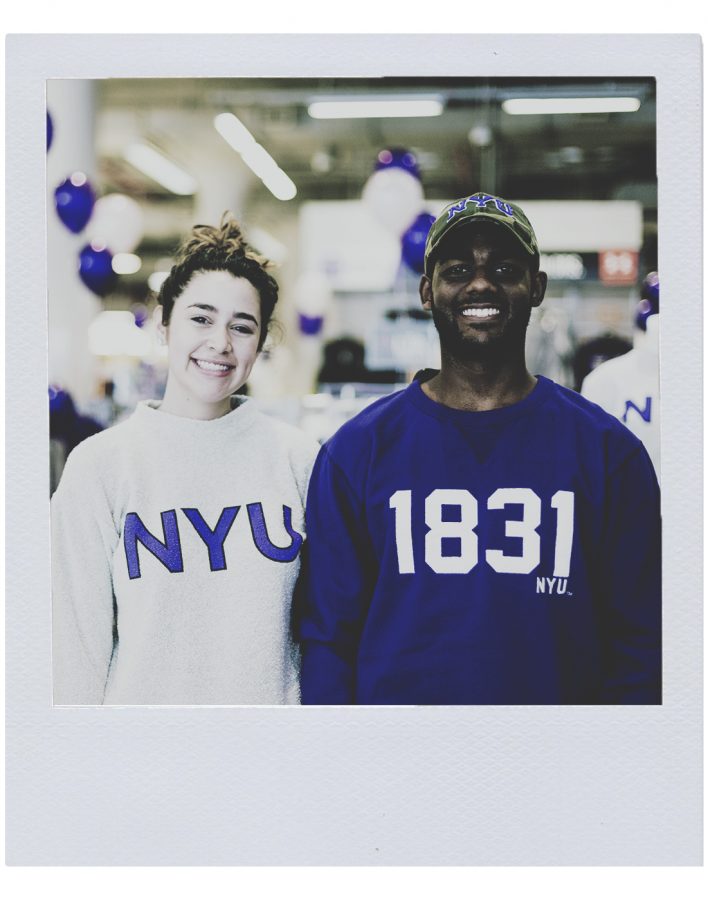 Anna Letson
A typical college quad is filled with students proudly donning sweatshirts and baseball caps with the school's name and colors. This isn't the case at NYU, where our quad is a public park and most students wouldn't be caught wearing NYU apparel to class. Recently, the NYU bookstore set out to change this.
Located at 726 Broadway, the store is both central to campus and receives heavy tourist traffic. The store attracts alumni, tourists and, of course, current students. Rochelle Kemp, Buyer of Apparel at the NYU Bookstore, has been with the store for over 15 months. In that time, sales have increased by almost 20%. Clearly there is a market and students are a part of the target audience. So why don't we see more violet on campus?
Many students have expressed concerns regarding the price points of the NYU bookstore. However, the NYU bookstore understands the economic burdens of students and has been making efforts to offer lower cost items that are still top quality.
"I definitely want to take away the perception that everything in this store is expensive. Since I've gotten here I have tailored [the buying process] to the good, better, best strategy. We have shirts from $9.98 up to $60 and I don't water down the $9.98 shirt," Kemp said.
Regardless of the bookstore's efforts to make products more affordable, there is still an apparent lack of students sporting NYU gear around campus. It seems many students who do own the apparel wear it exclusively when they are not in Manhattan. At NYU, students strive to be "in and of the city" rather than to stand out in their purple letters.
"Outside NYC, I'm bragging to say I'm an NYU student. In the city, I'm demoting myself from being a "real New Yorker," LS sophomore Whitt Van Tassell said.
Some students reserve their NYU attire for exercise.
"I wear NYU gear to go to yoga and work out in. I am the type of person where I like to dress up to class or to work, so the only time I would ever really wear a t-shirt with NYU on it would be to break a sweat," CAS junior Emily Harris said.
Just as you will never see a student wearing leggings as pants or Uggs for shoes, you will not see students in their spirit wear because NYU students pride themselves on their personal sartorial choices. It is not that NYU students don't have school pride. Instead, they embrace the school's spirit of individuality by creating their own sense of style as
New Yorkers.
The NYU Bookstore has made significant strides to elevate its look, hoping to attract the students who want to uphold a certain level of style and don't want to wear the typical college gear. Woolly Threads and League are two brands that offer vintage collegiate designs. Other new styles offer subtle NYU logos hidden on various parts of the garment.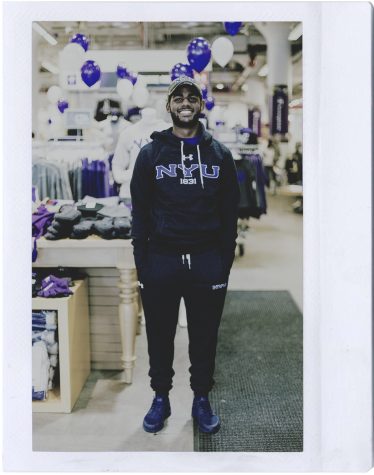 Anna Letson
This style upgrade can be attributed to the collaborative buying process. Kemp said she feels it is very important to have a youthful eye weighing in and to ask students for their opinions. The bookstore also recently brought in non-NYU branded products such as Happy Socks and Fjallraven backpacks in hopes of attracting more student customers with products that aren't stamped with the NYU logo.
Perhaps the NYU Bookstore's more affordable prices and upgrade in style will get more NYU students to deck themselves out in spirit wear. Regardless of the store's success, NYU students don't necessarily have to wear their pride on their sleeve to know they have it.
A version of this article appeared in the Tuesday, Sept. 6 print edition. Email Gabriella Bower at [email protected]