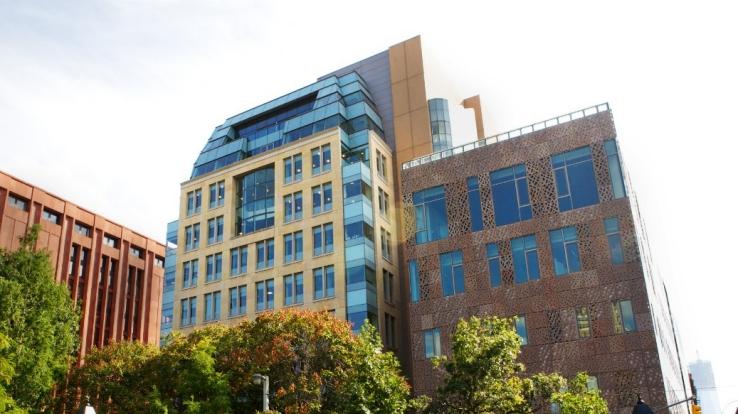 via nyu.edu
After 69 hours of protests in the Kimmel Center Market Place, Senior Vice President of Student Affairs Marc Wais has agreed to the demands of the Students for Aquatic Justice, most notably that the water dispenser in the Kimmel dining hall be fixed and that the pizza in Downstein be replaced with actual food.
The inciting incident for the protest was this tweet from CAS sophomore, local hero and Arts Editor Zach Martin.
Since this controversial social media interaction, many other students began to speak out about their disturbing experiences with the demonic hydration machine.
@zachcity Thank you for the message Zach! We will check it out!
— NYUDining (@NYUDining) February 2, 2016
"One side doesn't ever work and the other side has the slowest stream," said Gallatin sophomore Frankie Muniz. "I once spent three hours filling my water bottle at that ludicrous dispenser. I missed my daughter's piano recital."
The protest began on Monday, March 28 when students congregated in line for the Habanero station, holding signs with phrases like, "Liberate our Water," "Divest from Big Aqua" and "Legalize It!"
"1 2 3 4, we won't fuck around with this laser shit no more," chanted the students.
After his initial resistance, Wais eventually announced that NYU Dining Services will be launching a $60,000 full-scale investigation into whose idea it was to install this nonfunctioning crap device in Kimmel.
Additionally, former NYU president John Sexton released a statement saying that due to his newly open schedule, he will shoulder the responsibility of standing next to the water dispenser and teaching students how to get the motion sensor to work.
"I honestly don't have anything better to do," Sexton said.
Email Zach Martin at [email protected] This report has been a part of our special April 1 parody coverage. Check back next week when we get back to business.