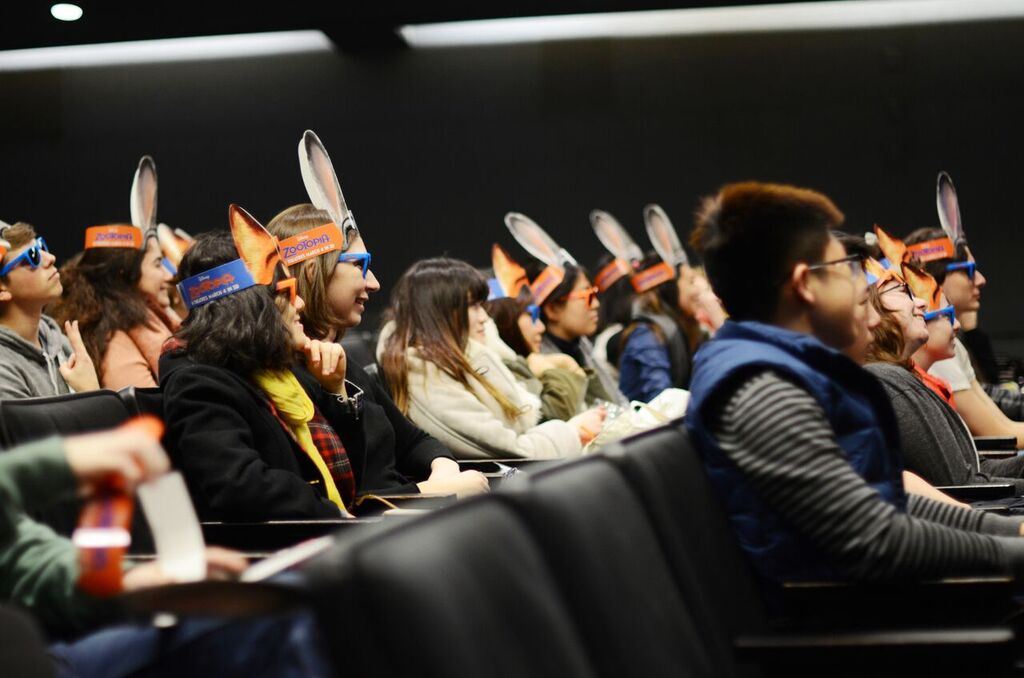 Disney animator Darrin Butters, who has previously worked on "Wreck-It Ralph" and "Frozen," came to NYU on Feb. 25 to talk about Disney's newest, "Zootopia," giving an entertaining and informative presentation about the animation process.
Both during the presentation and in a one-on-one interview with WSN, Butters emphasized the difficult but entertaining process of animating the animal characters and world of "Zootopia". The film is a buddy cop movie that takes place in a world where animals walk and talk. It follows a bunny cop named Judy Hopps who is forced to team up with a petty criminal fox named Nick Wilde to solve a big mystery. Butters explained how excited he was to work on a film with anthropomorphized animals after working on many animated films with humans as the central characters.
"I found it challenging to figure out how to animate the animals' body movements and speech patterns," Butters said. "How to make the impossible believable."
Butters explained that in order to perfect the animated animals, he and his colleagues went through a rigorous process. The process involved researching animals in their natural habitat (including a trip to Kenya), researching past animal-based movies like 1971's "Robin Hood," and considering elements such as the particular size, weight, speed and sound of different animals.
Judging by the clips Butters played for NYU students, this technique seems to have paid off. The movie's animals move and talk in a believable and hilariously realistic manner. One scene, involving a sloth working at the DMV, brought the entire room to laughter, perfectly capturing sloth's slowness for comedic effect.
Butters retraced his own journey to Disney from a small Nebraskan town, recounting how, by being far away from the world's visual arts hubs, he spent most of his time performing puppetry and magic tricks. Surprisingly, it was his background in performance more than animating that led Disney to hire him.
"[Disney] said you're comfortable on the computer, but it's this need to show the audience something that we can't teach," Butters said.
Even today, when he's animating major projects for Hollywood's biggest studio, he still draws from his performance background to inform his work.
"I approach scenes from a performance viewpoint first instead of composition or movement," Butters said. "I ask what is the character doing."
His backstory wasn't just a heartwarming addition to his presentation, but a beautiful extension of the larger message from "Zootopia": that anyone can be anything, no matter where they start.
It remains to be seen if "Zootopia," opening March 4, will be the next family favorite, although early reviews indicate yes.
Email Akash Shetye at [email protected]