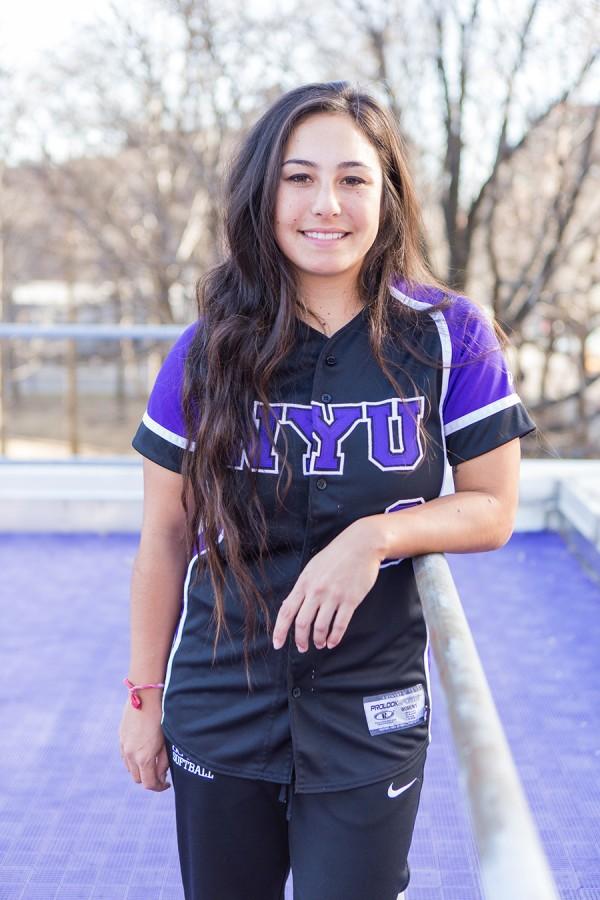 Rachel Kaplan
It may not feel like it, but spring is in the air, meaning the resumption of four NYU sports over the next few weeks. Baseball, softball and tennis start this Saturday, while golf follows on March 18. Athletes resting up from all of the fall action will be back and ready to bring victories home for the Violets.   
Baseball
Last spring, NYU resurrected the university's baseball program, much to the satisfaction of students and even former president John Sexton. Though the team started slowly, they gradually gelled, finishing with a 21-23 record. NYU lost both games against Lehman College to end the season under .500, but the emergence of several hitters and sophomore closer Matthew Millus ended the season on a high note. Millus finished with seven saves and a 1.27 ERA. The team is ready to start a fresh season with another competitive group on Feb. 27 when they begin a three-game series against Washington and Lee University.
Softball
Along with baseball in 2015, NYU also saw the addition of softball. They finished 12-24, but that record overshadowed some very impressive accomplishments. The Violets won the final games of their season, throwing an impressive set of back-to-back no hitters. The Violets decimated Yeshiva by a combined score of 47-0 over the course of the series. Senior captain Kahala Bonsignore was the team's offensive spark, finishing last season with a slugging percentage of .693 and 36 RBIs. With a fabulous finish, expectations have risen for a team entering its sophomore campaign. The women will be back on the field Feb. 27 against William Peace University and Greensboro College.
Golf
The men's and women's golf teams finished fifth out of the nine teams that competed at the NYU invitational in October, shooting 643 overall. The women's team ended the season strong. In their last competition of fall 2015 at the Ann S. Batchelder Invite, the women managed to land second place out of nine teams, 20 shots behind first place winners Williams College. Paul Park led the men in the fall with an average score 77.4 strokes per 18 holes, while Angela Yang's 78.5 average was best for the women. Both teams will be back at the University Athletic Association Championship on Saturday and Sunday, March 12-13, at the Red Tail Golf Club in Sorento, FL.
Tennis
Tennis's fall season wrapped up on Sept. 28 as the men's and women's squads participated in the United States Tennis Association/Intercollegiate Tennis Association Northeast Regional Championships. Umberto Setter had the men's best singles record at 4-1, while the women's squad featured a number of standout performers. Senior Carmen Lai and freshman Alice McGinty combined for an 18-2 singles record, while sophomore Nicole Schnabel and freshman Vanessa Scott both went 5-0. Both teams will be back on the court on Feb. 27 against Swarthmore College in Pennsylvania.
Email Ashley Arnold at [email protected]