Celebrity Collaboration in Fashion Sparks Obsession and Imitation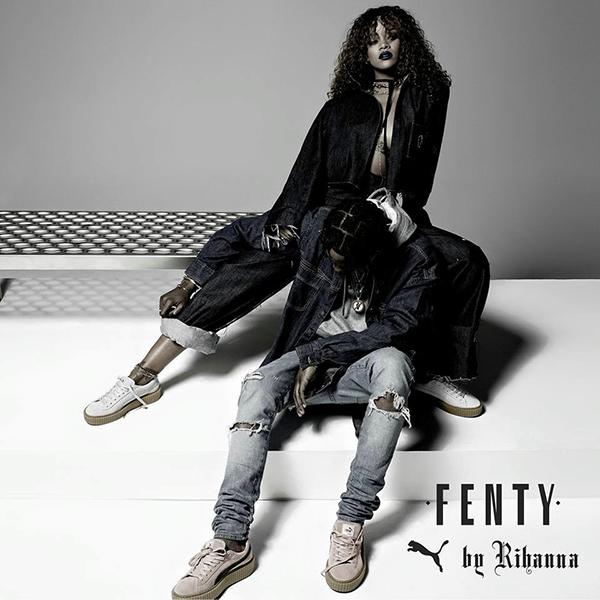 As of late, the fashion industry is merging celebrity status with designer labels. As A$AP Rocky sang in his song, "Fashion Killa," "She got a lotta Prada that Dolce & Gabbana, I can't forget Escada, and that Balenciaga." Nearly three years later, A$AP Rocky and other stylish celebrities are joining that list.
A$AP Rocky has been involved in the fashion industry nearly as much as in the music industry.  He has collaborated with Raf Simons and Jeremy Scott just to name a few and can often be found front-row at Fashion Week every season. As a majorly successful recording artist and fashion icon, A$AP Rocky was an the partner for Guess' new line, Guess Originals set to hit the racks on Feb. 15.
The "Fashion Killa" rapper joins the dozens of celebrities who have added fashion industry experience to their resumes: Rihanna for Puma, Kanye West for Adidas Originals, Kendall and Kylie Jenner for PacSun, Alexa Chung for Madewell, Chloe Sevigny for Opening Ceremony and Kate Moss for Topshop. All had remarkable success working with fashion brands and retailers. But does this compromise the style and integrity of these labels? And why do brands enlist these celebrities to influence their customers? It's simple — celebrity sells.
High Snobiety and Campless, a database for sneaker resellers, teamed up to find out what the top 20 most valuable sneakers of 2015 were. Kanye West's Yeezy Boost 750 in Triple Black took the number one spot, while five other sneakers from the same Adidas Yeezy collection took places in the top 10. Air Jordan and Drakes OVO collaboration took 12th place, only below a myriad of Kanye West's various Yeezys.
It is not enough for fans to simply follow fashionable celebrities on Instagram. For most people, celebrity collaborations are the closest they can get to dressing and even being like these celebrities. It becomes less about the fashion and more about the lifestyle. Few care about what a sweater is made out of or how much work was put into a pair of jeans. For fans, celebrity brands means imitation down to the sneaker laces.
Brands recognize the appeal of celebrity affiliation and they often have massive success every time they work with them.
Getting a celebrity to put their name on a pair of sneakers often comes at a cost. Greg French wrote for i-D magazine and suggested in his article that brands could invest the money to improving the brand itself. "It makes sense, and it's commercially viable. But think of the talent that those pay cheques could employ if actually handed over to the people that most need it," he wrote.
It is safe to assume that most brands collaborate with celebrities for the financial benefit. But for the brands that enlist fashion-savvy celebrities, there are few reasons to be critical. Perhaps some consumers bought the Yeezy Boosts because they are branded with the name "Kanye West" but many sneaker enthusiasts would argue that West made some top-quality sneakers. As long as brands are choosing the right celebrities for the right reasons, their style and integrity will stay the same, and their value and prestige will grow.
Email Natalia Barr at [email protected].