Applicant Record Topped Again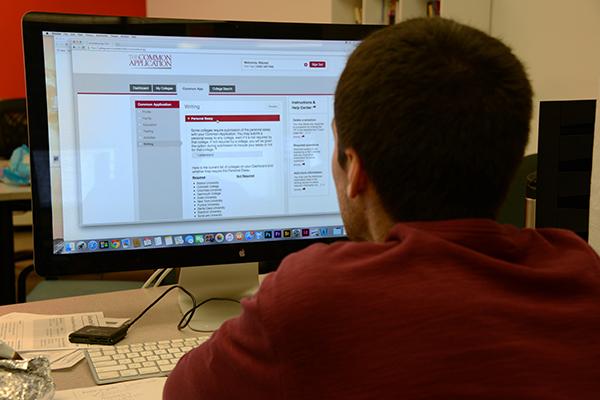 For the ninth straight year, NYU has broken its own record for number of applicants with 63,702 for the class of 2020.
In 2015, 32 percent of applicants were admitted, as compared to 35 percent in 2014. Just last year, NYU set another record by enrolling its largest international population comprising 21 percent of the class of 2019.
All throughout the country, more applicants leads to a lower acceptance rate. This trend is one that is seen throughout
all campuses.
Just last year the Princeton Review even deemed NYU as the third dream college for students and the sixth for parents. Whether it is the university's locations in the heart of various global metropolises or the academic offerings across schools, demand for the institution is at an all-time high.
Homestead High School senior Hannah Goh said a large applicant pool brings more diversity to NYU's campus. Goh also said the larger pool allows admissions counselors to seek out the truly unique talents that are
out there.
"The competition in college applications prepares applicants for the competition that exists in the work force," Goh said. "Those who are able to surpass simply the selectivity of NYU and find balance between competition and recreation are the ones that I think will succeed."
Assistant Vice President and Dean of Admissions Shawn L. Abbott said the larger pool of applicants will affect the extent to which the admissions process would become
more competitive.
"We do expect that the increase in application volume will make admission to NYU more competitive this year, but it is safe to say that this will likely be the most competitive year for admission in NYU history," Abbott said.
And while graduate standings might not affect the undergraduate application rate, the increased prominence of NYU's graduate programs could be responsible for the increase in applications.  In January, NYU was ranked as the fourth best graduate school in the nation by Grad School Hub, which cited the university's New York City location and ample resources and connections to
potential employers.
Every graduate program at NYU is ranked considerably high in comparison to its competitors. For example, the graduate business, economics, law and public policy programs are in the top 15 of national rankings.
NYU consistently attracts students to its stellar academic programs and draws them in with an unbeatable campus. The number of undergraduate applications has been on a steady rise since 37,000 students applied to the Class of 2012.
A version of this story appeared in the Monday, Feb. 1 print issue. Email Tegan Mosugu at [email protected]